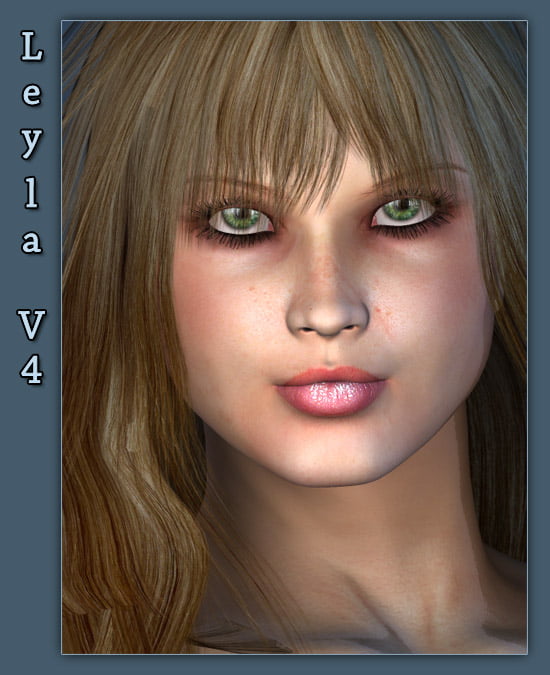 Leyla is a beautiful and yet very simple character package.
The skin is light and with lots of definition, great facial features and as it is with all Illusions Designs characters Leyla has an incredible body shape.
Leyla character renders beautifully under any light set or gender render and she can definitely be you favorite on your Runtime folder.
System Requirements:
Windows 98, 2000, ME or XP
e-Frontier Poser 5 or 6 ONLY – This product may work on Poser 4 or Poser PP, however it has not being tested.
Package designed for Windows application. MAC users will need to convert to Mac format
You need to have Victoria 4 base plus complete set of head and body morphs from Daz 3D in order for this package to work properly.
---