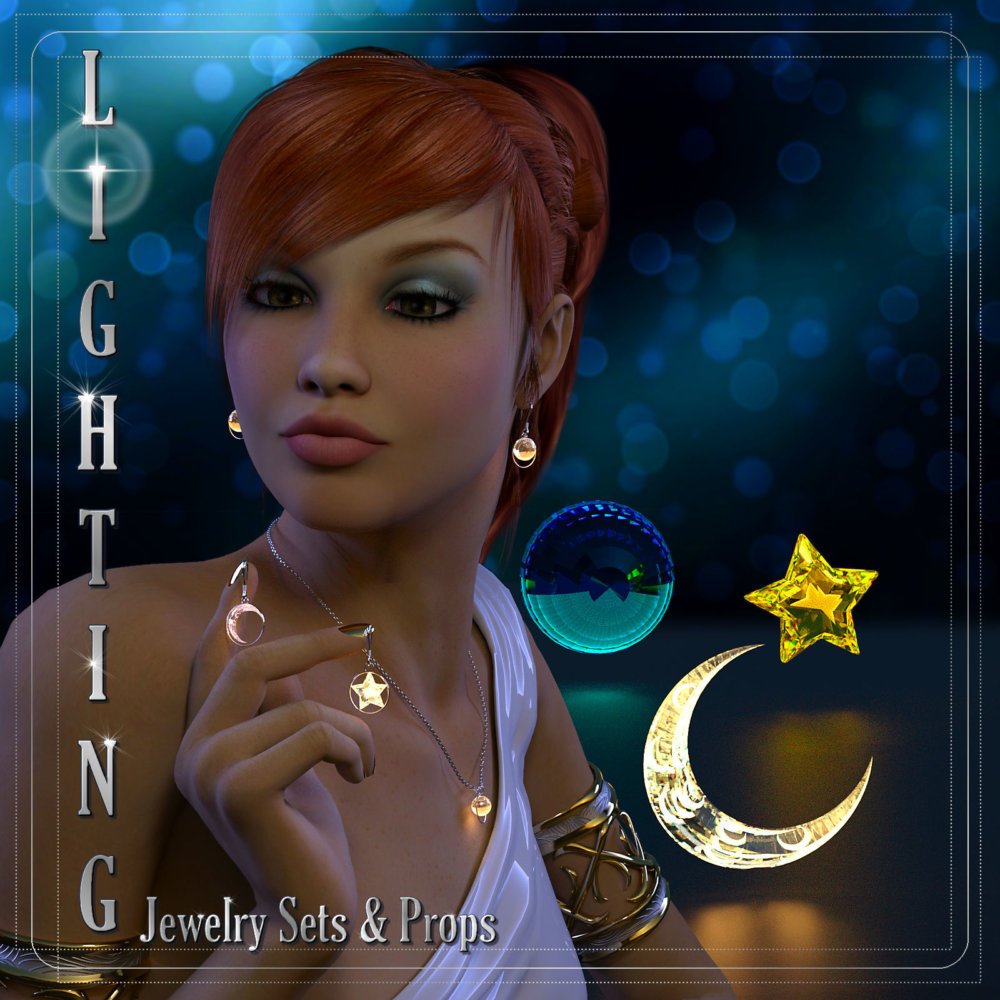 ---
LIGHTING Jewelry Sets
Lighting Jewel Sets includes 3 sets of earrings and necklace :
1- Pearl
2- Star
3- Moon
For personalise your render you have also 3 presets :
1- Metal Gold or Metal Silver : for all metal zones on earrings and necklace.
2- Light ON or Light OFF : apply on pattern (pearl, star or moon).
3- Ring ON or Ring OFF : you can chose to display or not the ring around the pattern.
The set includes 12 colors but you can easily apply your own color :
1- Black
2- White
3- Blue
4- Blue-dark
5- Green
6- Green-dark
7- Pink
8- Purple
9- Orange
10- Red
11- Brown
12- Yellow
The set includes 2 preloads for V4 and G8 but you can easily adapt it to any figure that you want.
Earrings and Necklace are divided on 2 zones for adapt the jewels to your creation. The gem should rotate within limits around the bottom of the ear hook, just like real earrings.
And the set includes 3 props :
1- Pearl
2- Star
3- Moon
These props are bigger than the jewels and can be add on your scene as objects. You can choose the size you want by modify the scale of it. All presets previously describe are availables for these props.
---
---