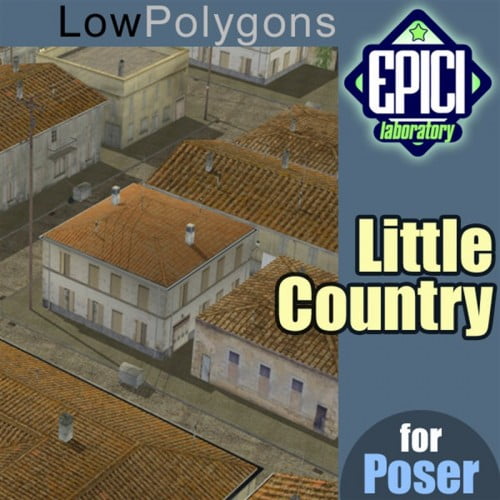 LittleCountry is a low polygon (56,692 polygons) 3d model of a small Italian country.
Born to be the perfect set for outdoor animations.
Buildings do NOT have interiors.
Product Features
LittleCountry is made with 21 main separate buildings, so you can hide them to easily animate your vehicles and/or characters.
LittleCountry has buildings everywhere, there are no empty zones, you can turn your camera in all directions with no restrictions.
Fully UV mapped and textured.
Low polygon count results in faster render times.
---