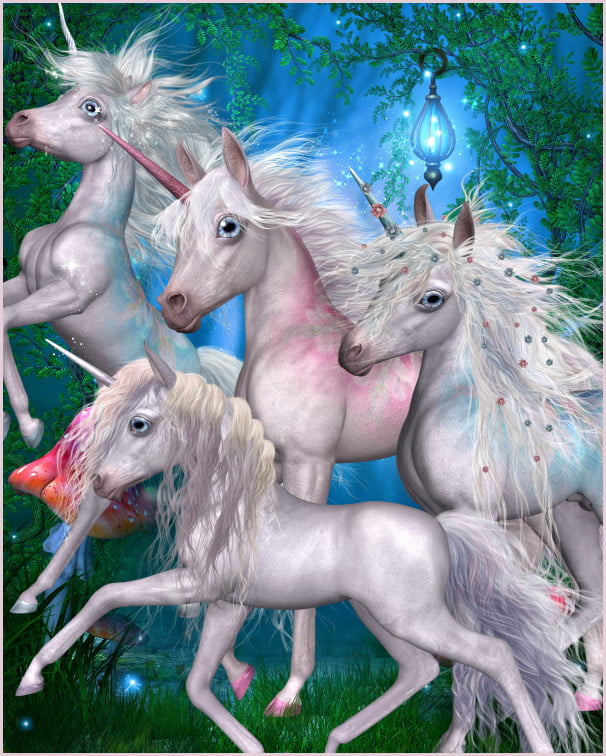 ---
Little Unicorn Graphics
25 mystical creatures in the PNG format
Legendary enchantment for your designs!
Little Unicorn Graphics. Add some enchantment to your designs with this huge graphics collection of young unicorns. These adorable foals with flowing, painted tails and manes and shimmering horns, are sure to draw attention. And everyone loves unicorns.
A legendary creature that has been described since antiquity as a beast with a large, pointed horn projecting from its forehead, the unicorn is a magical and revered creature that's associated with purity and grace. Supposedly, it can only be captured by a virgin, and its horn is said to have the power to render poisoned water potable and heal sickness. With such exquisite beauty, unicorns create a majestic world of dreams where fairies, magic, and purity exists.
This package has several stunning unicorns, most are in two color variations–traditional white and dreamy, cotton-candy pastels of pink and blue. An additional version of one of the unicorns is enclosed with flowers adorning its lovely mane. A tube with tiny flowers is also included in case you'd like to decorate your unicorn.
The size of these graphics varies, but they are approximately 2200 X 2400 pixels and 300 DPI, making them perfect for print projects.
There are 25 royalty free, high-quality clip art PNG images included in
this package. All of these graphics have transparent backgrounds (except for the finished art designs) making it easy for you to use them as tubes or nozzles–or merely to drop into your design.
---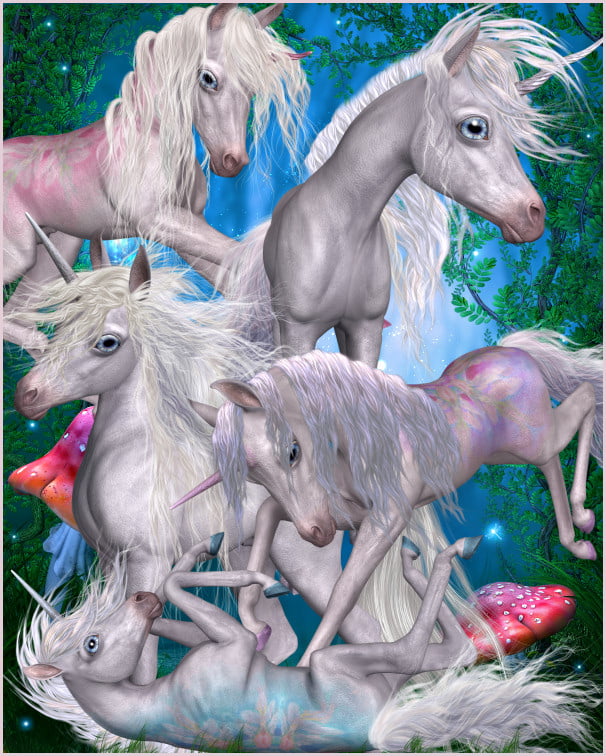 3 GRATEFUL MEMBERS



---