Looking at…Poses for Genesis 8 Female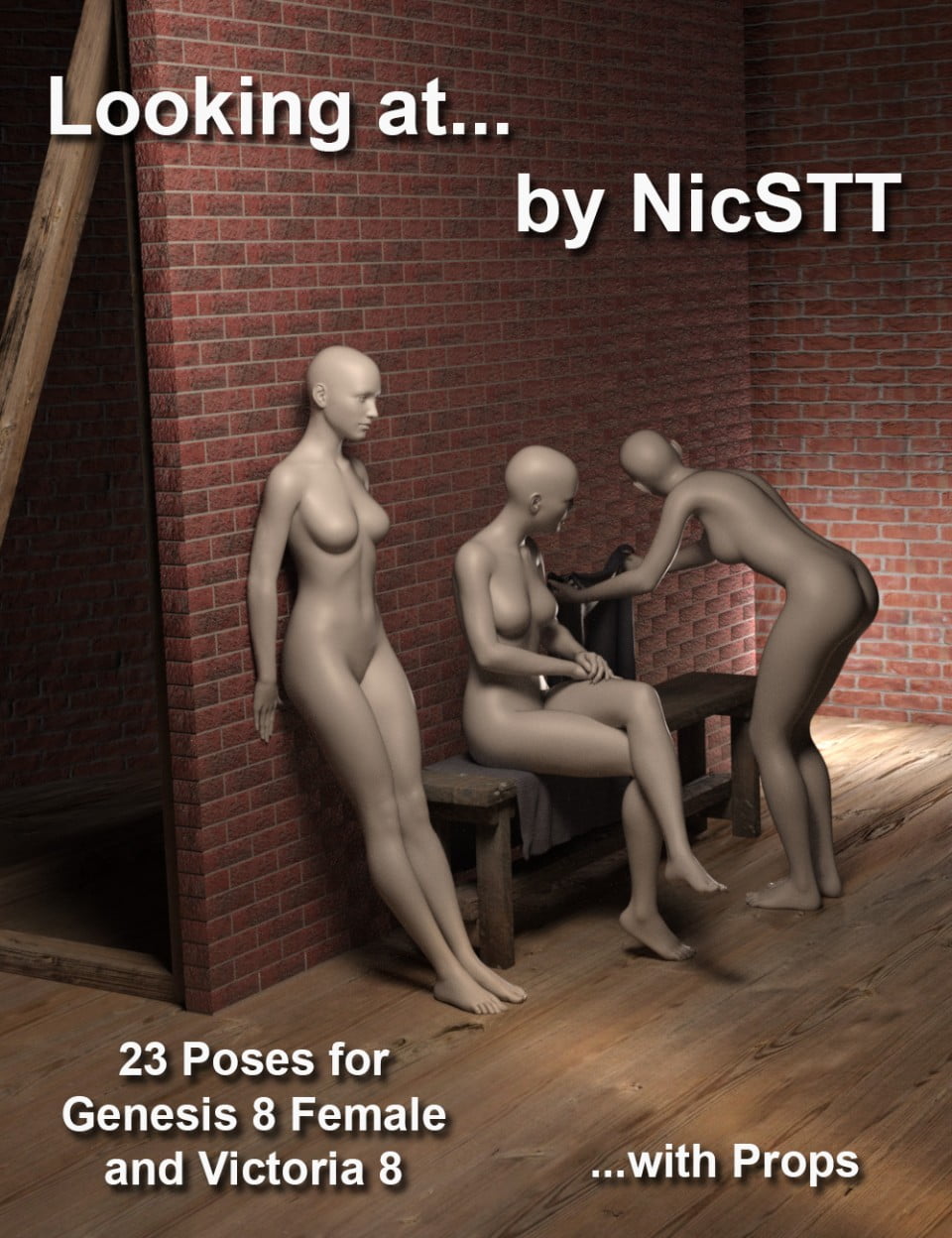 ---
Looking at…Poses for Genesis 8 Female
23 (plus 4) Poses (two with minor adjustments to better suit the included props; two which do/don't relocate). The props were designed to help tell the stories that the poses suggest, and the poses work with them, or can be used as stand-alone poses. Care was taken to make the poses look believable; part of this process included ensuring that symmetry was avoided.
The majority of the poses come with an expression; these expressions, as well as a zero option, are included as separate presets.
Mirrored versions of the poses are included. (Note: two of the mirror poses do not interact with all the props; they are provided purely for convenience as they can be used without the props.) Victoria 8 poses have also been provided (with mirrors) where the stand-alone Genesis 8 pose does not work as it should.
The props: a 'fake wall' with an alternative, an old wooden bench and a cloth to cover up the weathered wood and 'potential' for splinters have accompanying poses to position them for use with specific poses. The cloth has morph-sliders to drape it on the bench and to interact with the specific pose (excluding the mirror versions). One of the Wall props includes two morphs; these are for use with the appropriate poses.
Materials are provided for the props, with alternatives also available for the cloth and the bench. Materials for the 'wall' props are not interchangeable due to differences in their construction (geometry).
Note: Small adjustments may be required when using the pose with alternative shapes or character presets.
---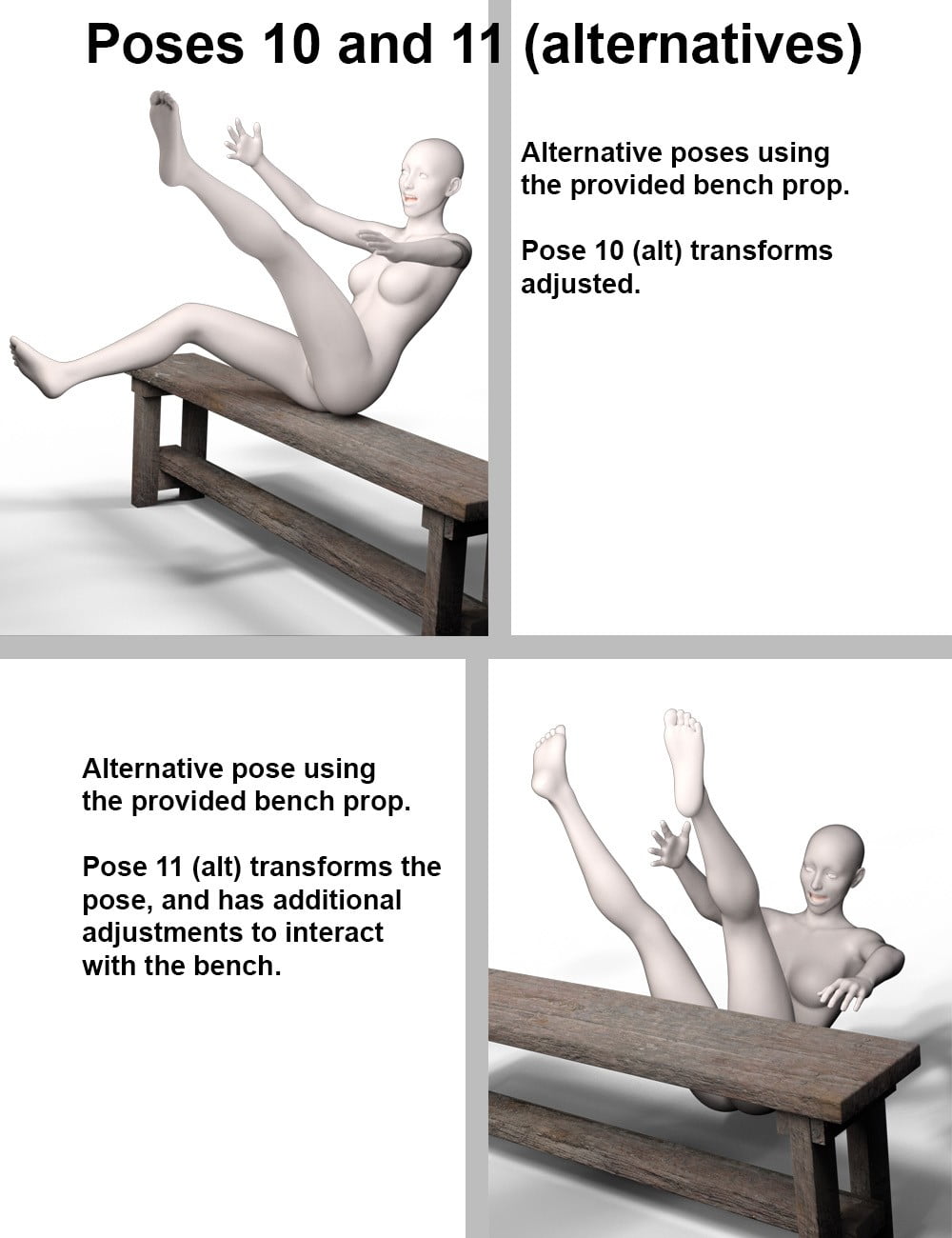 ---