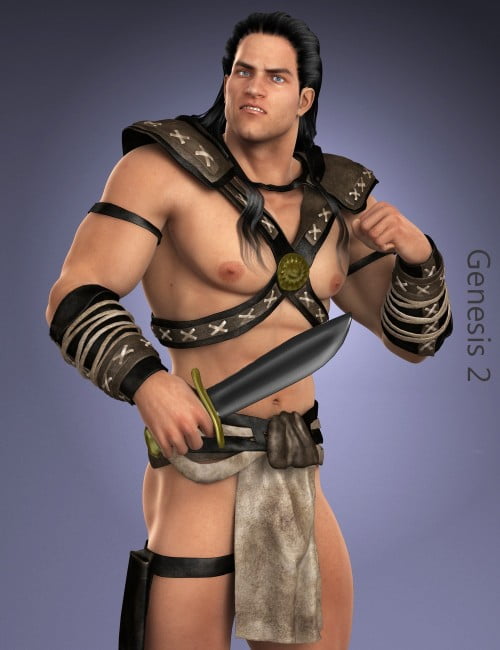 The heritage of Lorn is unknown, although some claim his lineage includes a God or Goddess. One thing is certain, he is very powerful!
The Lorn outfit is designed for Genesis 2 Male(s). Fits are included for Genesis 2 Male, Michael 6 and M3DHero.
The outfit consists of 9 separate clothing items and one smart prop. Use as little or as much as you like or mix-and-match with other clothing.
The loin cloth makes use of Keyed ERCs making movement painless. Work on your scene, not your clothing! For finer detail, the loincloth is also fully rigged to give you complete flexibility.
Also included is a full Wearable preset to load the entire outfit. This works and the entire outfit works in both DAZ Studio 4.6+ and Poser 9+ via the DSON Importer for Poser.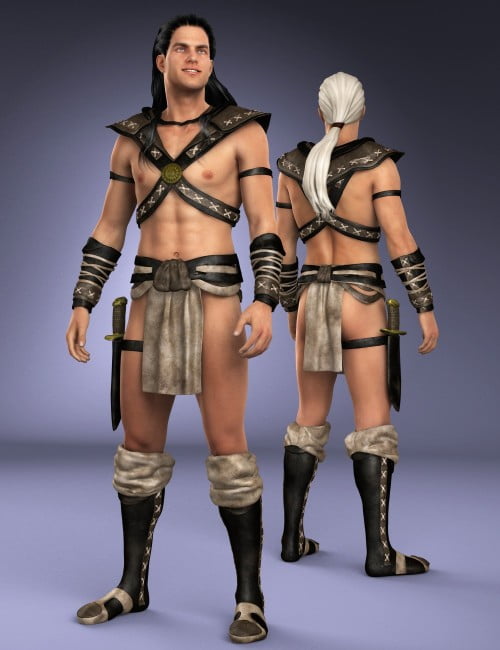 ---