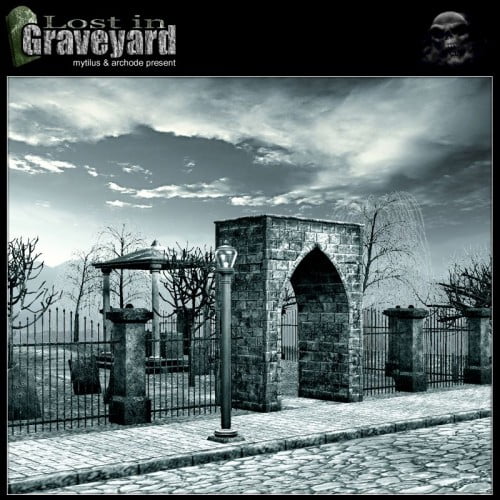 Lost in Graveyard is a complete Poser theme that includes high quality textured props, figure with cameras and lights.
This high detailed product was modelled painstakingly for you. We just wanted to present a complete product that you would be able to use in all ways, so we tried to prepare all the components of the product as over of the standart quality. You can use these props for your other works easily.
Besides, a scene file was prepared for usage eassiness. You would set up the scenario easily by using this scene file. Also there are 9 cameras (for each angles) and 6 lights (day, night, twillight etc) in the package for you to help in your renders.
There are 16 quality props in the package. They are; "fence, grass, ground, gravestone 1,2,3,4, gravestone broken 1,2, arc, colon, lamp, road – pavement, tree 1,2,3." You can use these props with or without this package in all your renders. And there is a figure; "tomb". The cover of the tomb grave can be opened.
With this useful package you would catch the realism in your art works and animations that you needed, and you would animate your own "horror actions".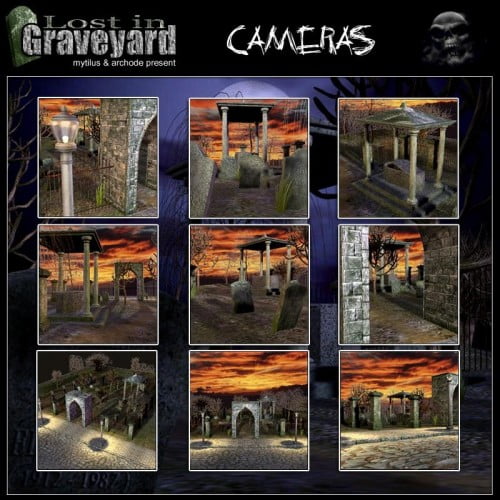 ---