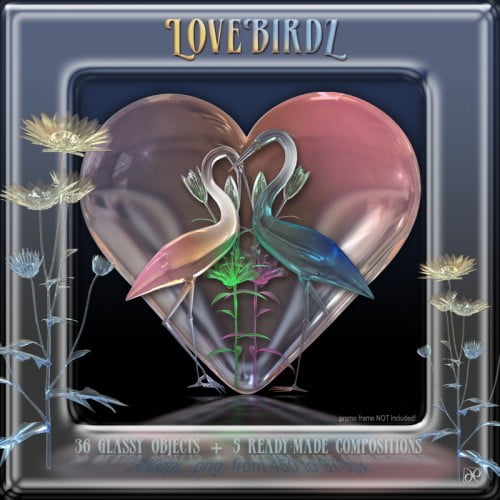 With the set you get:
-15 single bird figures (see promo 02 – not all shown, but if you like the ones you see, I know you will love the rest as well!)
-9 bird couples (see promo 02)
-5 hearts (see promo 04)
-7 flower plants (see promo 04)
-5 pre-made compositions you can use right from the package (see promos 01 & 02)
That's 41 elements in total. And of course, you can further expand the package by manipulating colours and combining different elements. And because they are mostly transparent, you can add different colours and patterns beneath the original image and then merge the composition.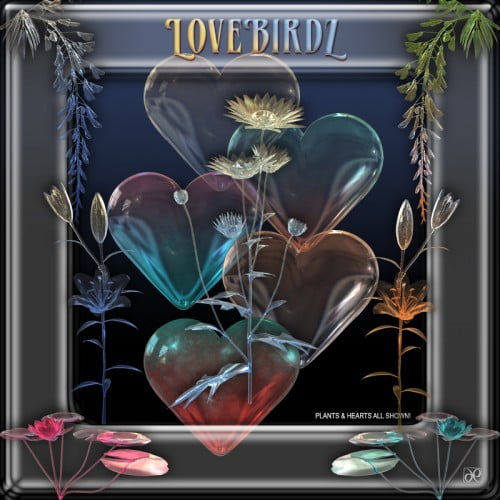 ---