Lovely Fantasy Lace Iray Shaders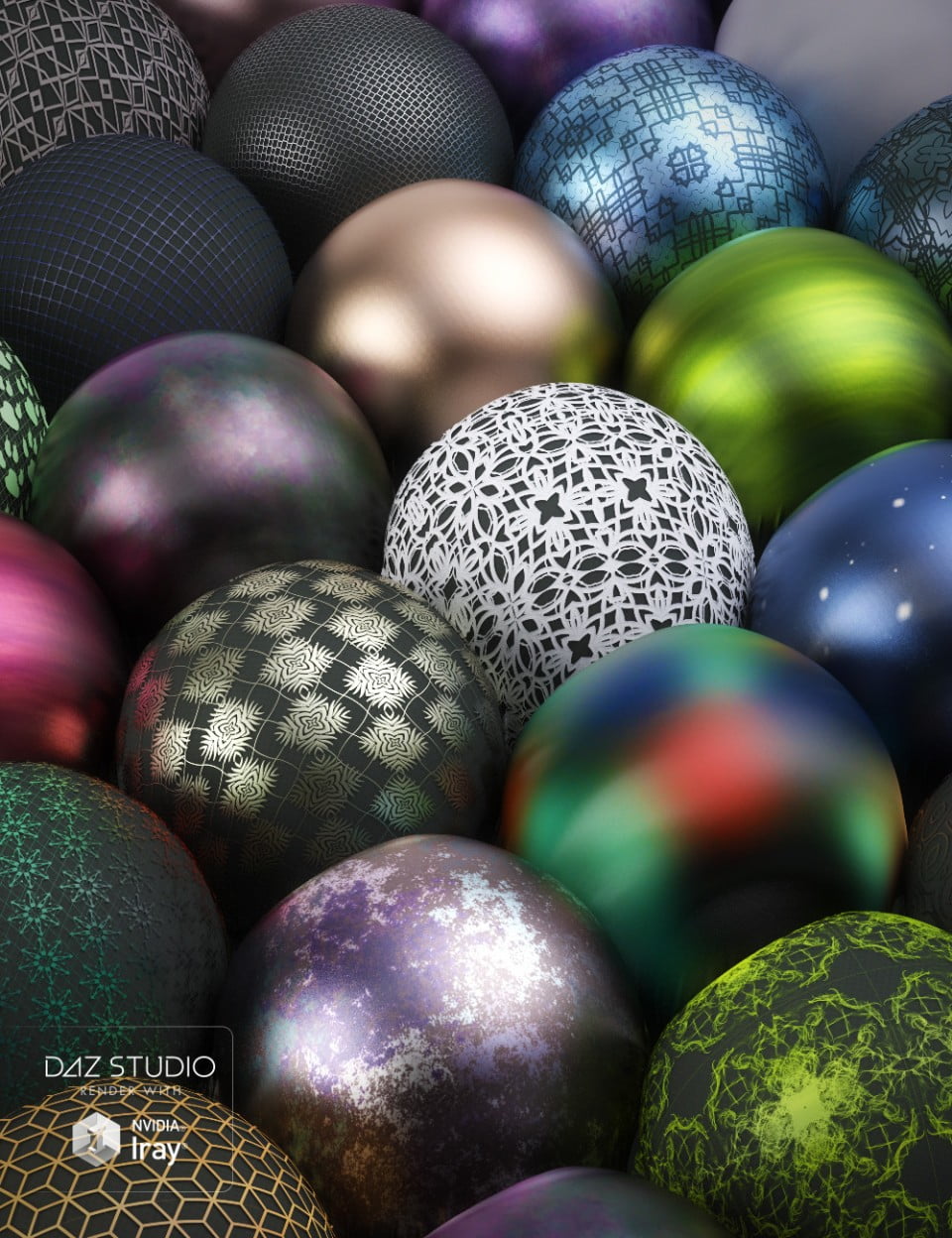 Lace, Lace, Lace and even more lace. These 50 Lace shaders are sure to dress up your outfits.
This is a mix and match system which includes base colors and metallic add-ons. It also includes Dual Lobe Specular shaders which can add shine to the base colors if you want to.
What's Included and Features
Lovely Fantasy Lace Iray Shaders
50 Lace bases
30 Matte colors
30 Metallic Colors
11 Dual Lobe Specular Weight Utility Shaders
11 Dual Lobe Specular Reflectivity Utility Shaders
19 Metallic Flake Density Utility Shaders
37 Metallic Flakes Size Utility Shaders
10 Metallicity Utility Shaders
12 Tiling Utilities Shaders
1 Blank Utilities Shader
Textures Include:
81 Texture Maps (up to 5000 x 5000)
DAZ Studio Shader Presets for Iray (.DUF)
Notes
This product includes:
1 DSON Core Installer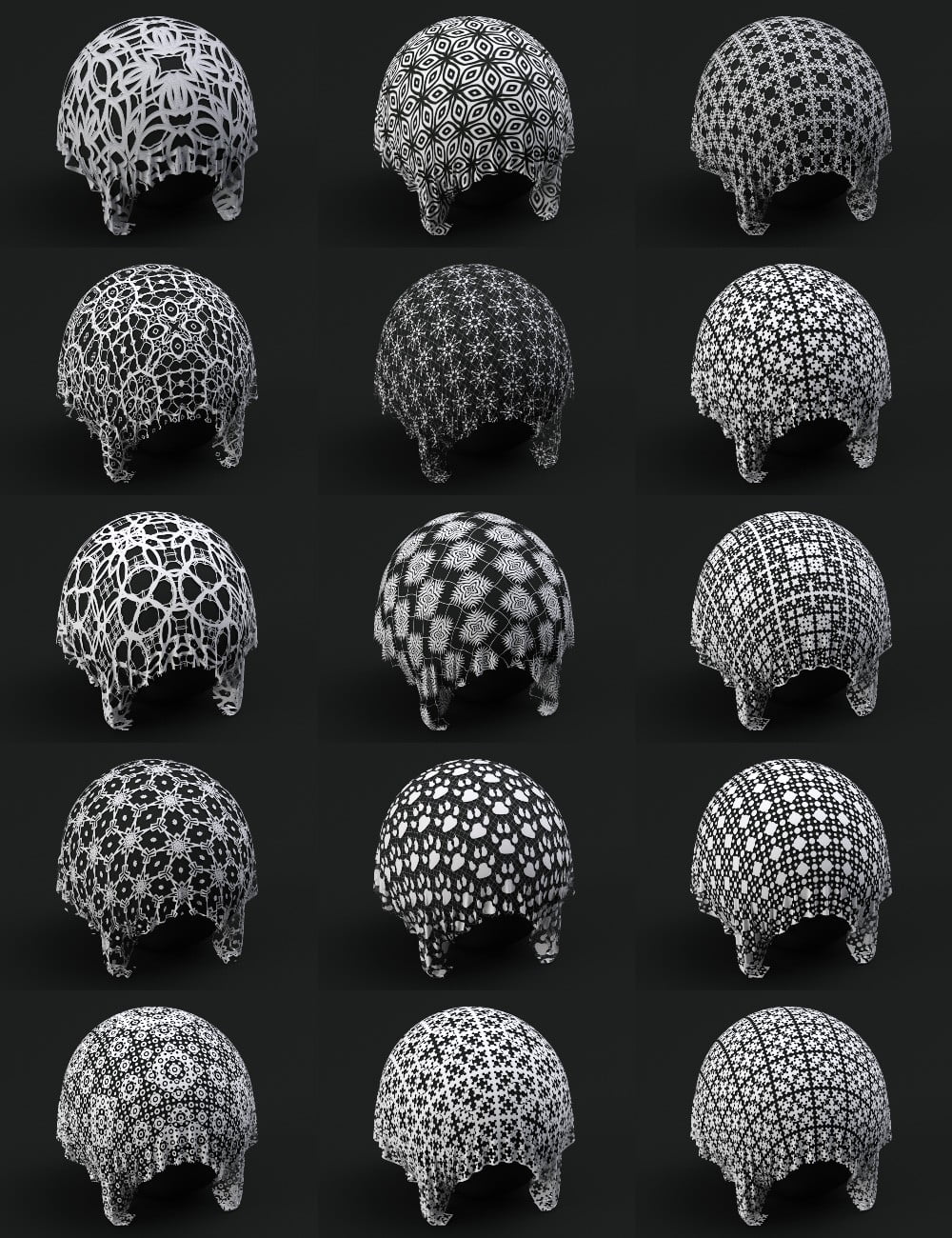 ---