Loves Last Stand DS and Poser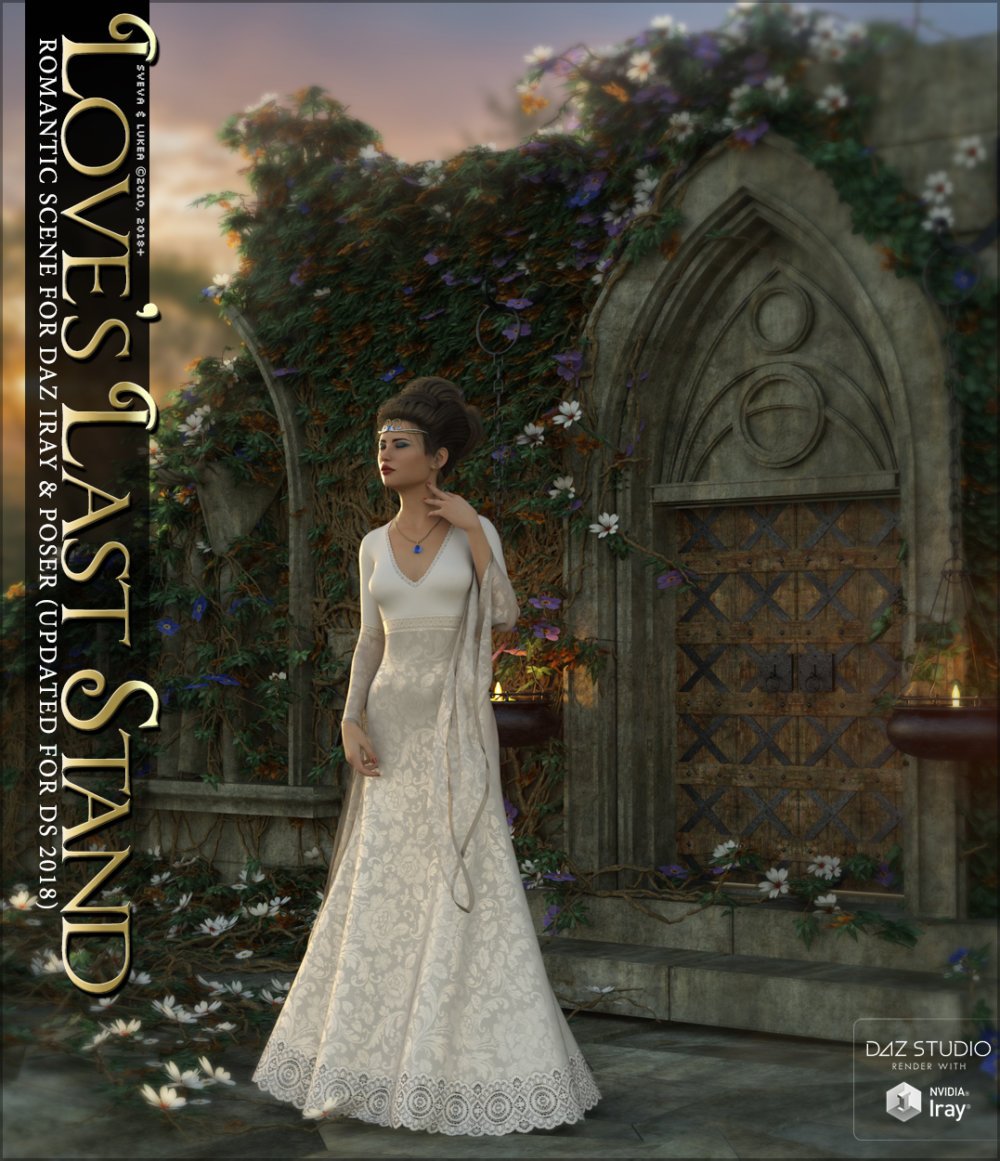 ---
Loves Last Stand DS and Poser
This is Love's Last Stand, the Gothic ruins still beaded with beauty. This is where love comes together to overcome all. Or maybe it is a darker place, barren of life and love lost. It is up to you, the creator of the story.
*This set has been updated to now work with Daz Iray – 2018!
*All of the Poser Files are the same, if you would like the DS version and you have already purchased this product you may find the new files in your account!
*If you want the new OBJ files, they now include candles for the Cauldrons and there is a separate OBJ zip file!
Includes (for DS!)
– 01 Complete Pre-Loaded Scene with all props loaded
– 01 Ivy Pre-Load with all Ivy
– 01 Ivy Flowers Pre-Load with all Ivy/Flowers
– Cauldron Left
– Cauldron Right
– Door Left
– Door Right
– Left Wall
– Right Wall
– Stone Floor
– Cauldron Candles (new for DS!)
– 08 Flower Shaders – select flower surface, apply shader
– 10 Ivy Shaders – select ivy surface, apply shader
– These shaders may also work on other ivy that uses the same type of mapping.
– Includes (for POSER!)
– There are some slight differences in materials for Poser & DS as the Poser version has not been updated, you do not need to re-download the file
– With the Poser version you will get cameras/lights for the DS version you will get a few updated textures for flowers/ivy
– 16 Materials for the Poser Props
– 24 Props including each ivy/flower vine
– 10 Camera Pre-sets (these are not included in the DS version!)
– 03 Light Sets (these are not included in the DS version!)
– This set has been fully updated to work in Daz Studio Iray and now has a new zip file for DS
– The Poser files are the same
– There is a new OBJ zip file added if you wish only to download the OBJs/Textures
---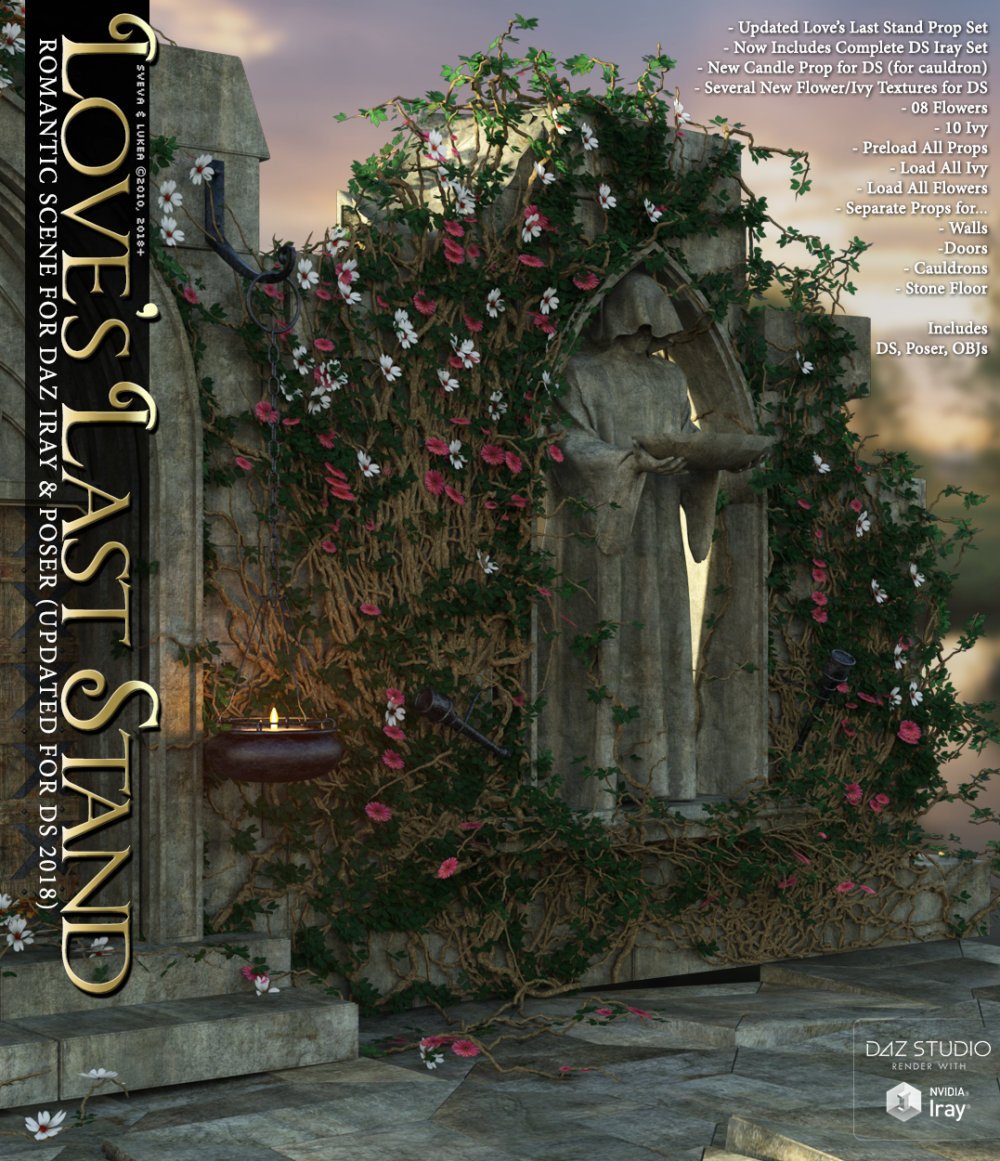 ---