Luxury Reception Hall furnitureless (Poser 5)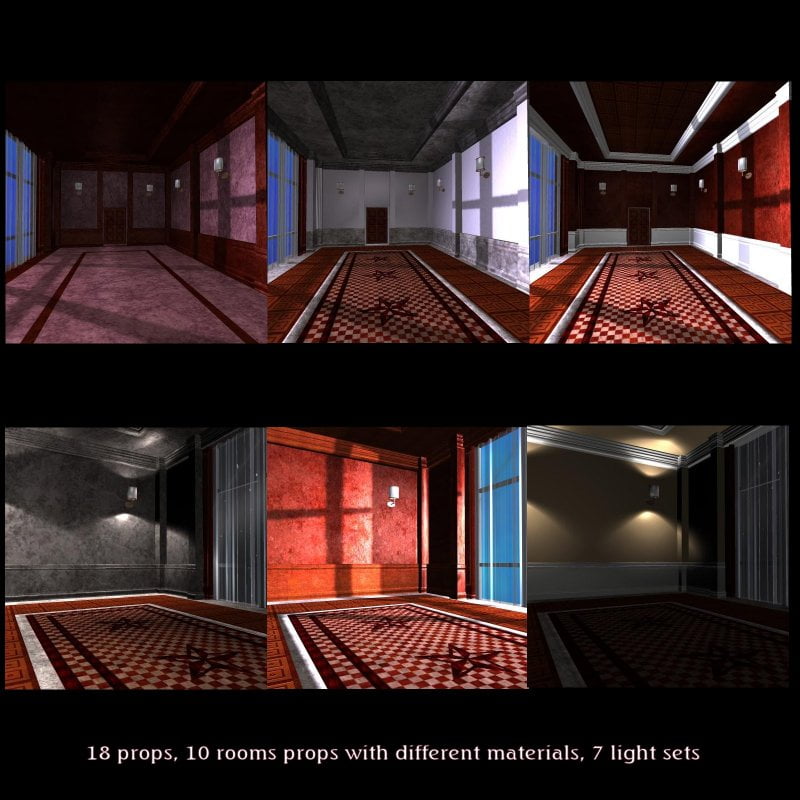 A stylish reception hall in lavish detail and mood. It is the same as Luxury Reception Hall (Poser5), but WITHOUT any furniture.?A scene with style in all levels: design, modelling, lighting, texturing… and variety.
Plus, the room itself is presented in 10 different props, ie, the same geometry but with different materials applied. It's almost like having 10 different rooms.
Don't forget to check the promo pictures to get a sample of the diversity of the decor.
(The diversity of decor doesn't end here, since most the room props (the ones named "room something", ie those different from just "room") have their texture application in a way to allow you to apply more different materials or textures to the room (the one named simply "room" also allows that but it doesn't fit so good).
---