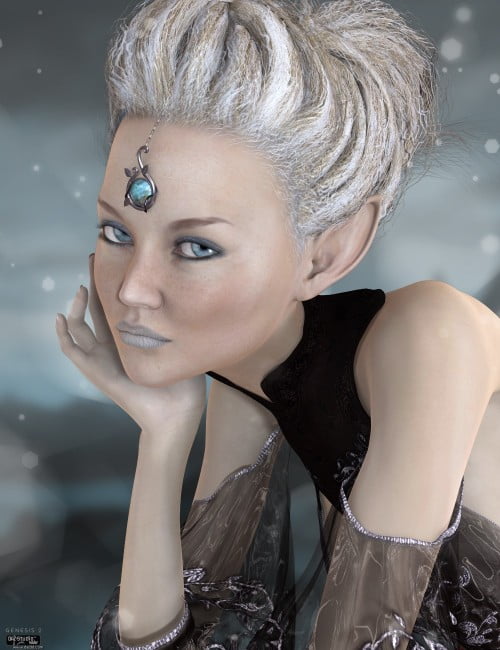 The skin tone looks wonderful under warm lights and could easily be used for a variety of styles just by changing the lights, and not just winter lighting. Ear morphs are separate for the most flexible use of Lumikki.
Lumikki has fourteen basic and fantasy makeup options, 20 lip colors (ten matte and ten glossy), and nine beautiful icy eye colors. Of course, she also has the basic nude makeup option and nude glossy or matte lips.
Lummiki is Finnish for snow.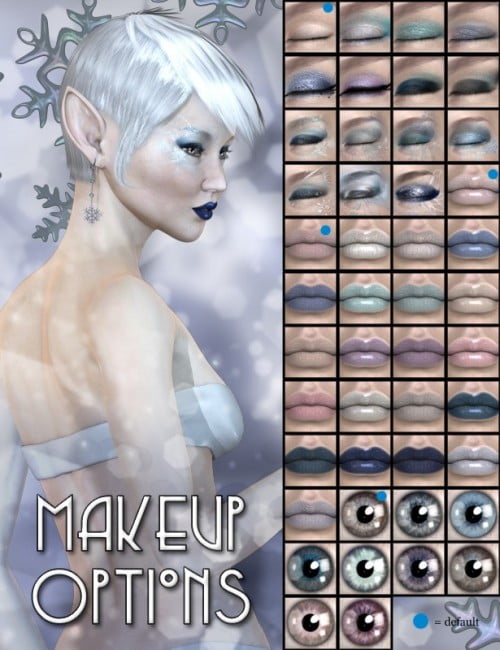 ---