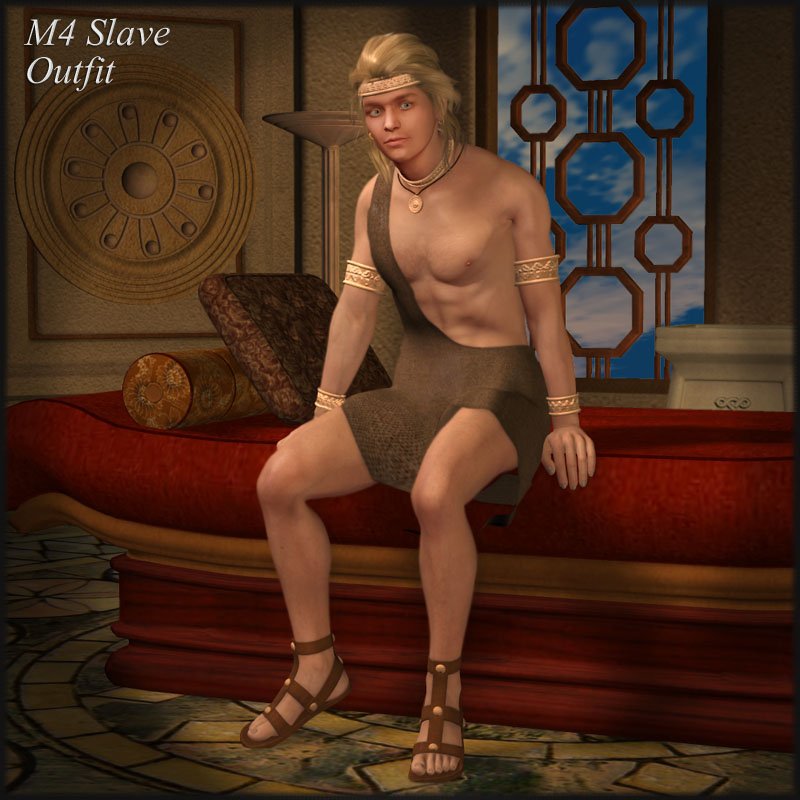 The 'M4 Slave' is a set of three conforming clothing figures and nine smartprops
for Daz's Micheal 4 character replicating a stylized ancient 'slave' outfit.
Give your M4 characters a sexy look with these clothing figures all made to work
together or with other M4 clothing sets and accessories.
Plenty of sizing morphs (FBMs) will allow the clothing figures to fit most any
M4 character.
The 'M4 Slave' set includes the following clothing figures and props:
Clothing Figures (CR2):
SB L-Cloth
SB Sandals
SB Tunic
Smart Props (PP2):
SB ArmbandL
SB ArmbandR
SB EarringL
SB EarringR
SB Headband
SB Medalion
SB Neckband
SB WristbandL
SB WristbandR
Everything comes as conforming clothing figures and props that can be loaded
from the Category menu under your Figures & Props sections.
The 'M4 Slave Outfit' also comes with all the texture templates to allow you to
give the outfit a custom look of your own design.
You will need Poser 5+ or Daz Studio and Michael 4 from Daz to use this outfit.
The M4 Slave figures have been tested to work in Poser versions 5 and higher.
They should work in earlier versions of Poser and/or Daz Studio.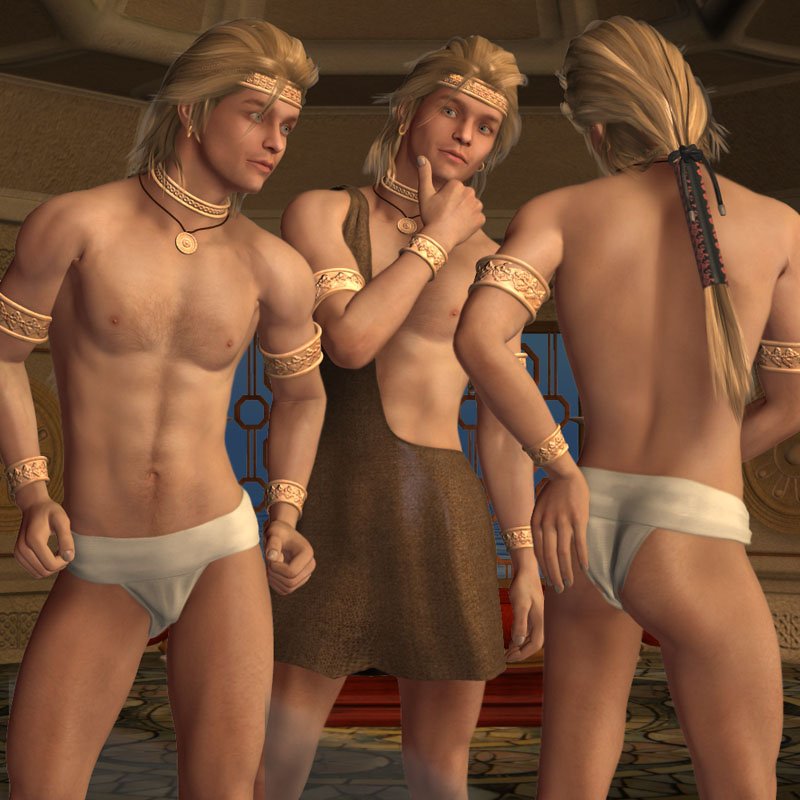 ---