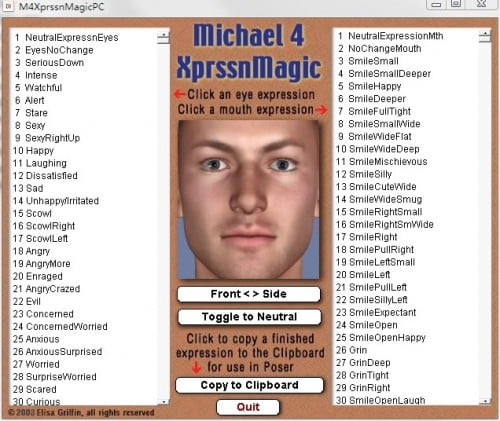 Sensitive youth, or vicious villain, sexy charmer, or wily adventurer – get the right emotion fast!
Over 6,000 expression combos for Michael 4! Quickly preview and compare complex expressions in the free-standing M4XprssnMagic program – then just press the "Copy to Clipboard" button, select a Michael 4 figure's head in Poser, and paste.
You must own DAZ 3D's Michael 4 and the Michael 4 Morphs++ pack to fully utilize M4XprssnMagic.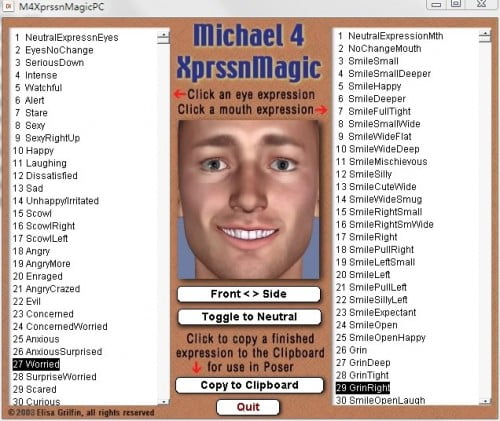 ---