Makeda for Genesis 3 Female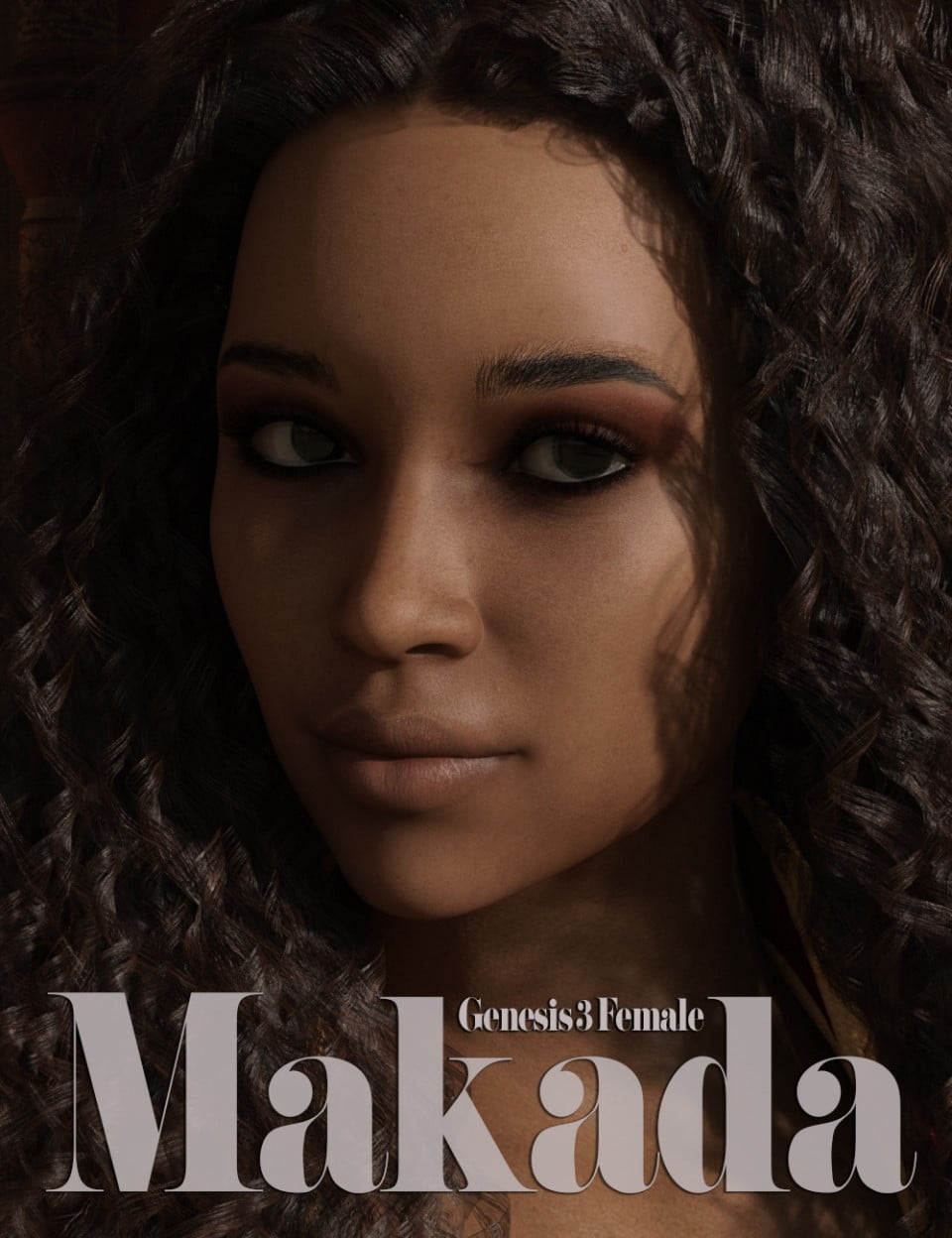 Introducing Makeda – Queen Of Sheba.
Makeda is a beautiful, powerful black woman with teeth of a pearly whiteness, and large brown eyes, tempered by the most attractive strong figure that comes to you today with beautiful HD textures. Boasting 11 Eye colours, 10 Make-up options, 10 Lip colours and 10 Nail and Toenail options. She is ready for all occasions and she will quickly captivate you with her renders.
---