Mask and Multipass Toolbox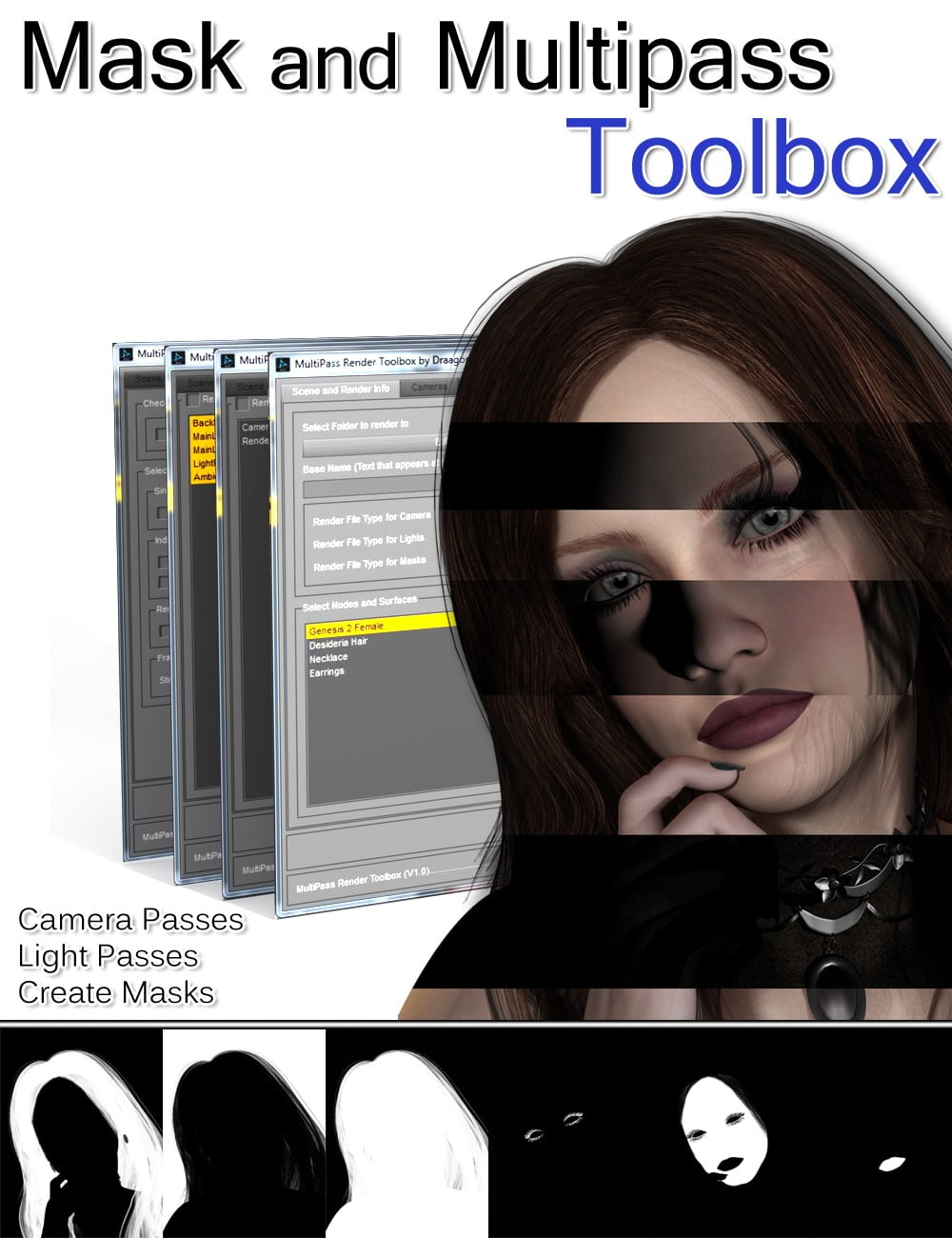 Do a lot of postwork? Want to do more postwork instead of re-renders? This toolbox is a must have script to prepare your renders for postwork. Create Masks and do Multipass renders with lights and cameras.
NODES AND SURFACES
Select nodes and surfaces for masks in your scene from combo boxes within the script.
MASKS
Select the types of masks you want to create. The whole node, selected surfaces, individual surfaces, Animated Series, etc.
This toolbox can also create masks for LAMH and the Furify shaders, There is a work around for Garibaldi discussed in the User's Guide. By default (except for LAMH and Furify) the masks are created using OpenGL. If your surfaces use displacement, or anything else that does not come across with OpenGL, you will be able to override to 3Delight rendering.
MULTIPASS
Select from a list of the lights in your scene to make individual renders of each light (includes a render pass of no lights for Ambient and reflection)
CAMERAS
Select from a list of the cameras in your scene to make individual renders using each camera. With this you will be able to use such speciality cameras Age Of Armour's Atmospheric Effects Cameras for DAZ Studio.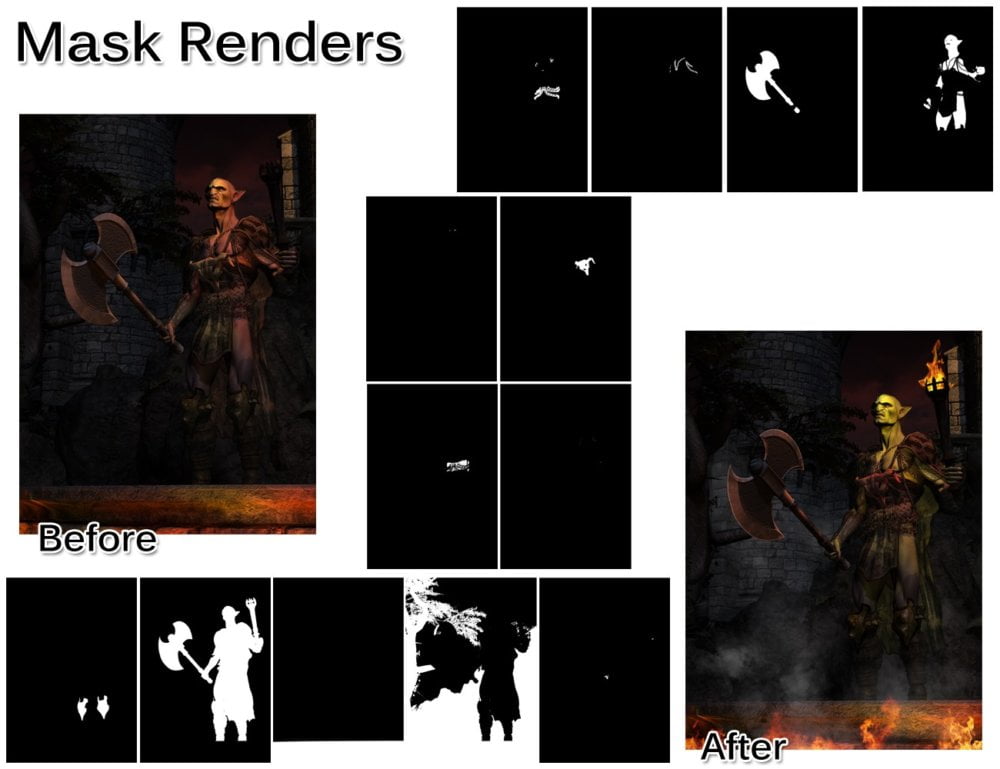 ---