Media Room Accessories [UPDATED]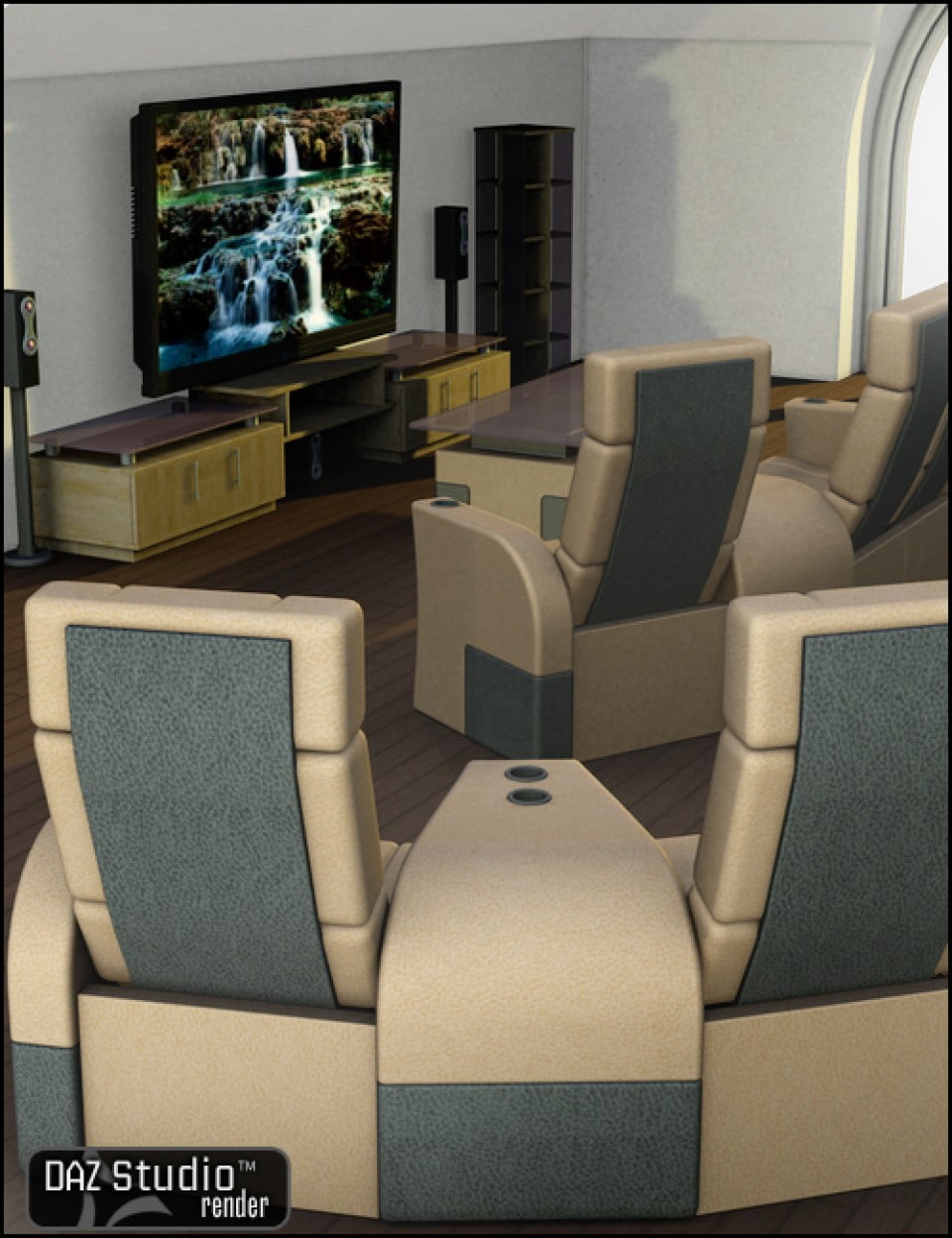 UPDATED: 2015-01-28 – Added DAZ Studio 4.7 Files. Updated Metadata.
Add these 12 stand alone figures to the Dream Home Media Room for the perfect television experience. The set includes reclining armchair, four person and three person sofas, 72 inch television, speakers, and DVD and HDVD Units, coffee table and media unit!
Add as a preset to the media room or add individual pieces wherever you want. This set also includes 4 MAT files for quick furniture texture changes.
This Product includes:
1 DSON Core Installer
1 Poser Core Installer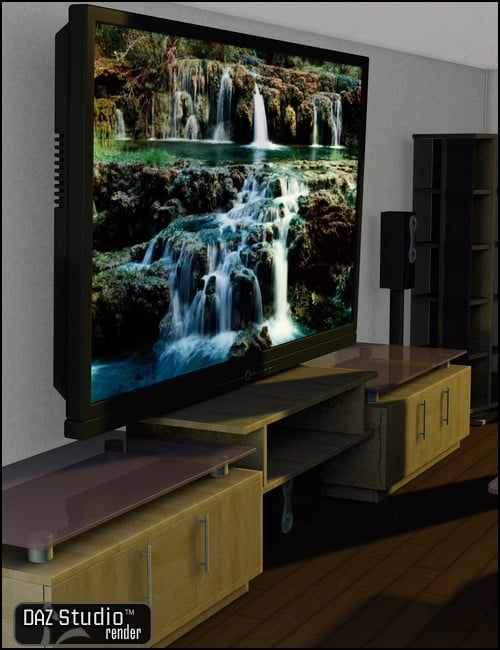 ---