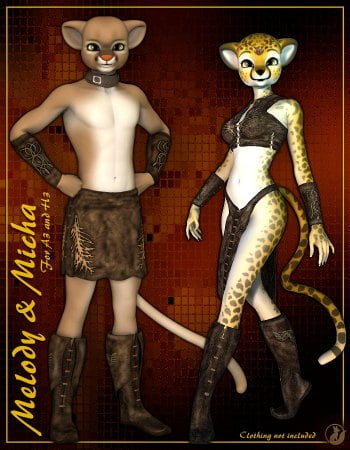 In a world of humanoid toons, perhaps it is time for something just a bit different. Meet Melody and Micah. A funloving, fiesty feline couple who personify both sexy and innocence in one package.
Hand crafted from A3 and H3, thier toon heads are fully featured with numerous expressions and facial feature morphs to allow a great deal of customization for your personal tastes as well as phoneme morphs for your animating needs. Designed to fit within A3 and H3's native clothing both come ready to share in their respective wardrobes with only minimal post touch ups needed for tail poke through. In addition to these features, if you own the full version of A3, with her Full Body Morphs, you will be able to unlock the Full Body Morph version of Melody allowing you to use these morphs as well! Micah also comes with all of Hiro3's Full Body Morphs!
Explore a whole new world with established characters made new again, with Melody for A3 and Micah for H3!
Features:
Melody for A3
Micah for H3
BONUS:?Mystique for Melody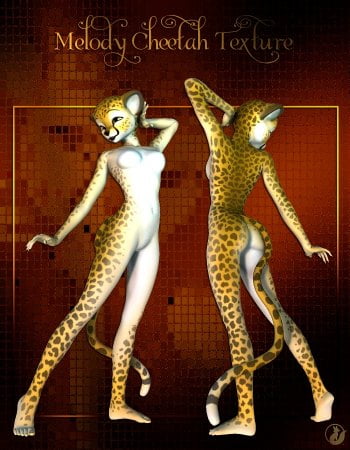 ---