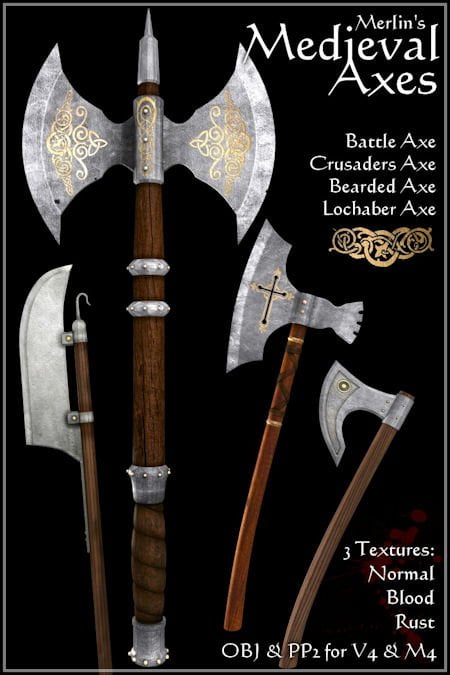 The first is the Bearded axe, used by the Vikings as a tool and weapon, as early as the 6th century AD.
Next is the Crusader axe, used by King Richard the Lionhearts knights in the 3rd Crusade in 1189 A.D.
Then comes the 2 handed battle axe, designed specifically as a weapon rather than doubling as a work tool in around 1250 A.D.
Lastly is the mighty Scottish Lochaber axe, used around 1600 A.D. in the highlands as a defence against cavalry.
Total of 4 axe models and 20 maps. If you have any questions then please feel free to contact me and thanks for looking.
Have Fun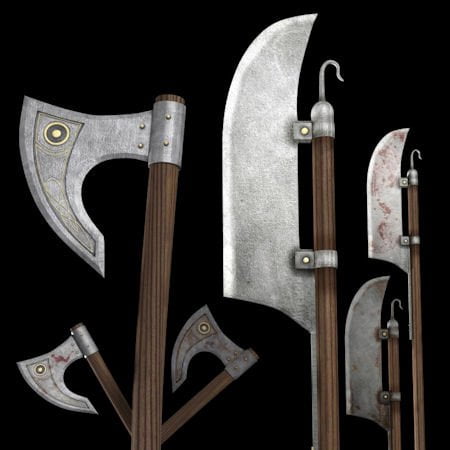 ---