Messy Braided Tails for Genesis 3 and 8 Females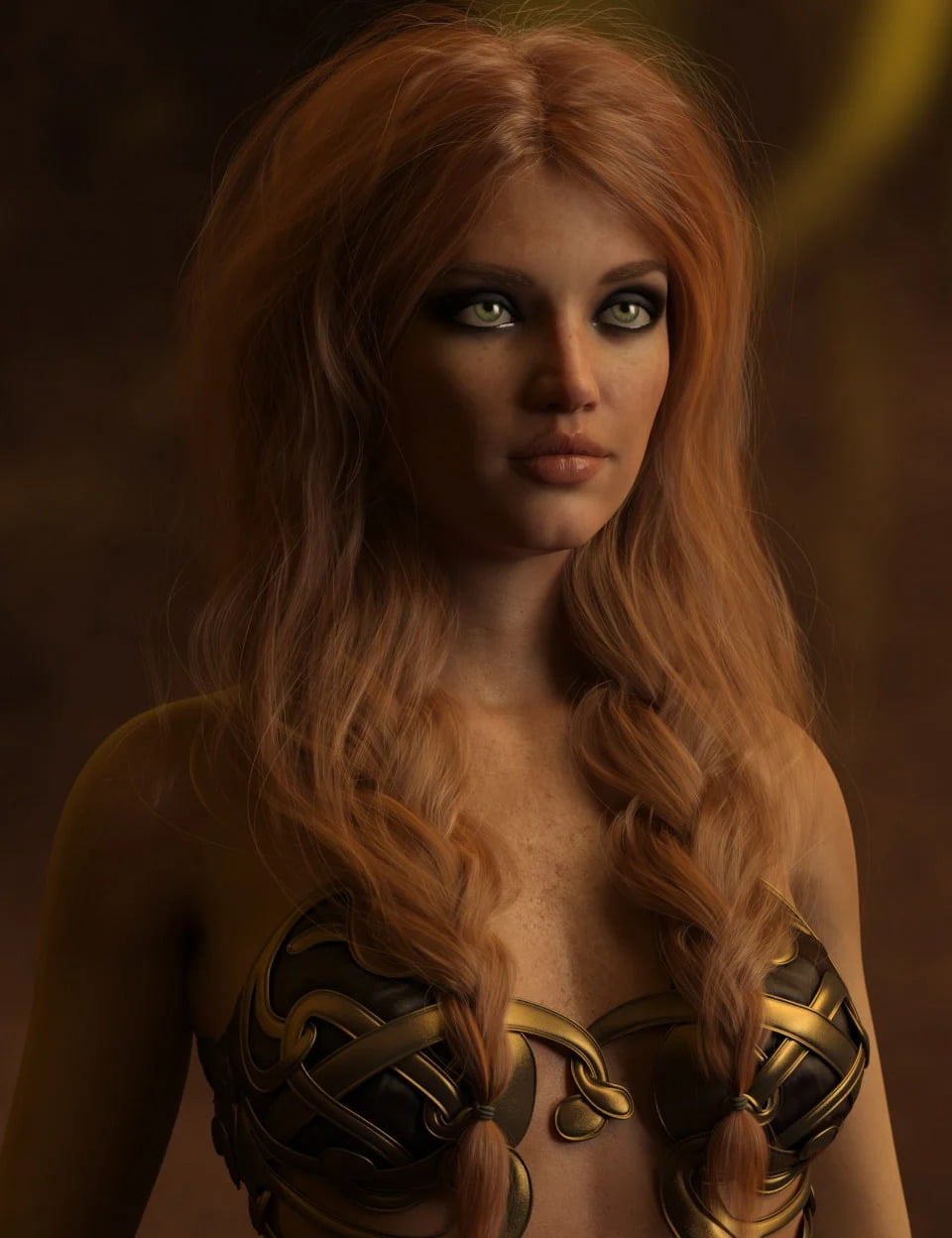 ---
Messy Braided Tails for Genesis 3 and 8 Females
Messy Braided Tails is a high quality conforming hairstyle for your Genesis 3 and 8 Female(s), bringing you the perfect messy look for all your magical warriors, wild fairies, or your everyday woman on a bad hair day.
The conforming figure comes with 30 additional bones for moving strands of the hair smoothly. They can be either accessed through the scene tab or dialed with the included ERC dials. The Presets folder is filled with 8 unique hand BLOW Buttons and 8 STYLE Buttons for instant styling.
The 3D mesh is made of lots of strands of different sizes for real-world volume and dynamic looks. The custom hair shader adds the special touch of realism to your renders with light-reactive features such as subsurface scattering and realistic glossiness. Additionally, the shader has been built to be recolored with easy blending options. Mix two hair colors with gradients, strands, and other creative alpha masks and set the strength of the alpha masks for thousands of unique looks without hassle or scripting. All options are available as one-click material presets.
Get Messy Braided Tails today for your fair maiden, lass, futuristic character or anyone who gets just a bit messy!
Note: All options are optimized for Daz Studio Iray.
This product includes:
1 DSON Core Installer
---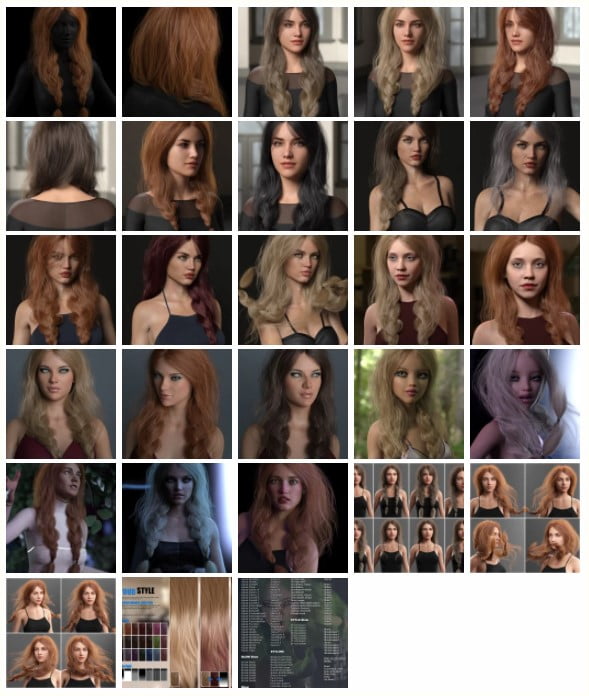 ---