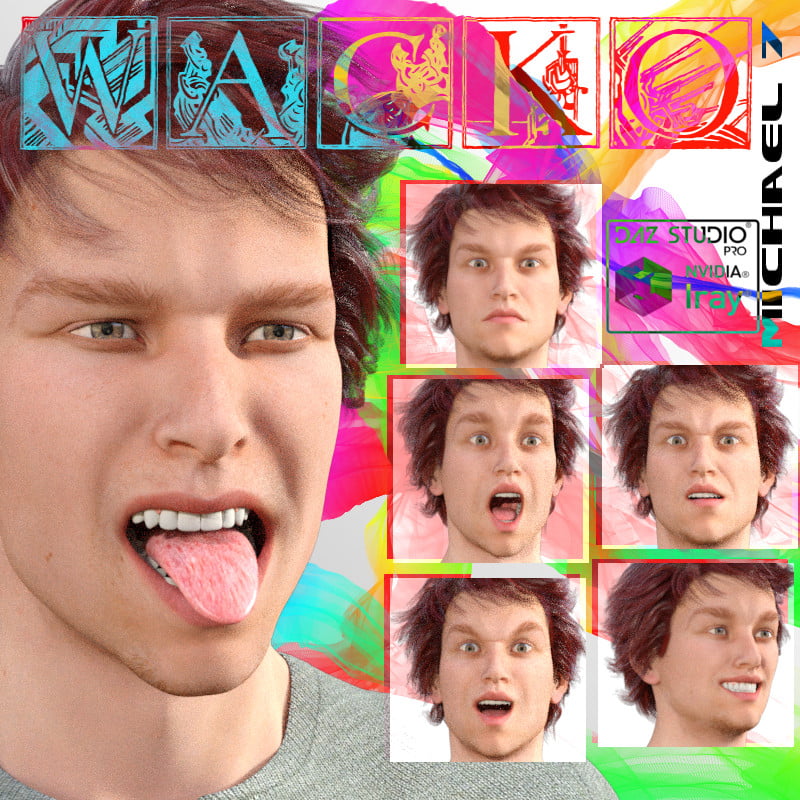 In the very cranky and crazy mode – THIS IS wacko for Michael 7. Special facial expressions meticulously made for the manly Michael 7, ready to be used with this character in DAZ Studio 4 or
greater. This cannot be used in Poser. Load Genesis 3 male Base/M7 and apply expressions.
This collection of 30 expressions is available for purchase for just a reasonable price.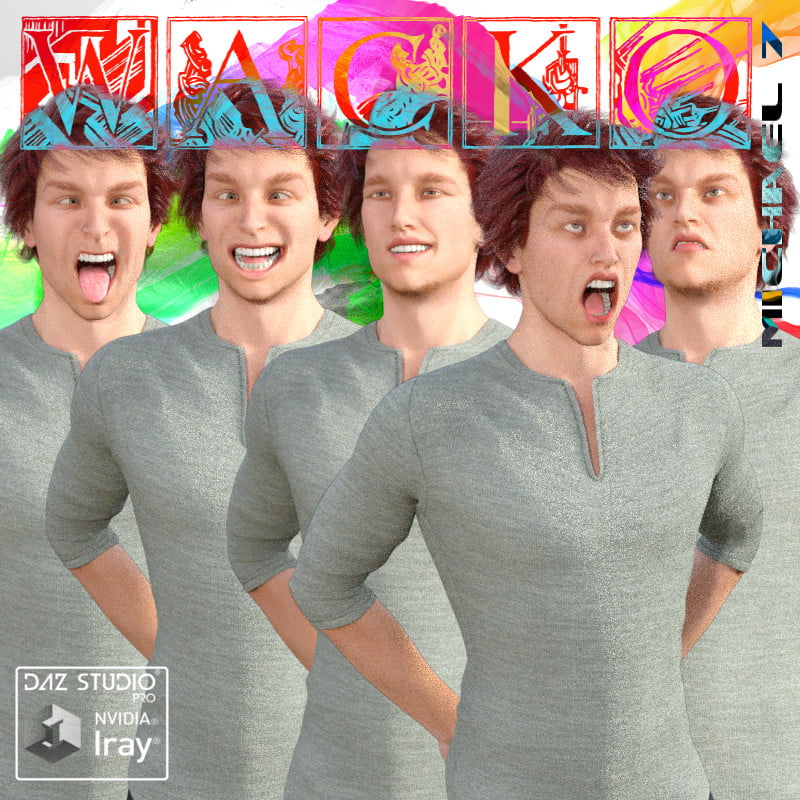 ---