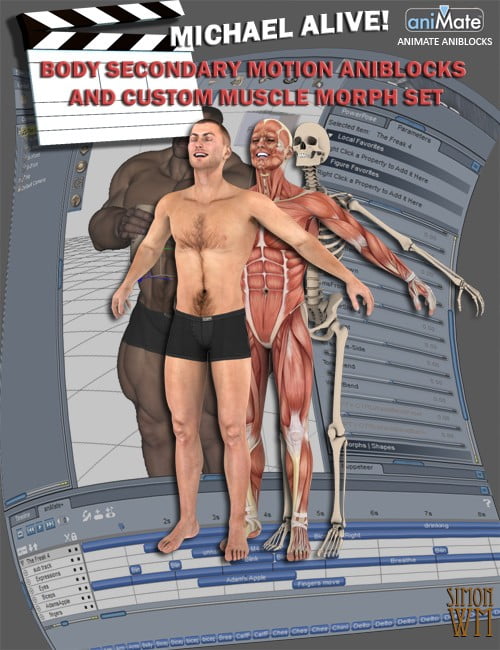 Michael Alive is a collection of custom morphs and aniBlocks that together with Michael's Morphs++ and Muscle Morphs complete the necessary muscular control to fine tune your animations with secondary motion like flexing, breathing and swallowing.
The included custom morphs give you the ability to control the right and left side of Michael's muscles independent from one another.
Inject the SimonWM Muscle morphs into Michael 4 and start playing with the included aniBlocks. Use the Michael Muscle morphs and Morphs++ in conjunction with SimonWM's for a complete control of Michael 4's anatomy. These aniBlocks when combined with your full body motion blocks from GoFigure will give your animations the extra dimension of realism to take it to the next level.
A complete solution for medical and kinesiology animations. At last a full muscle system of independent controls for Michael 4.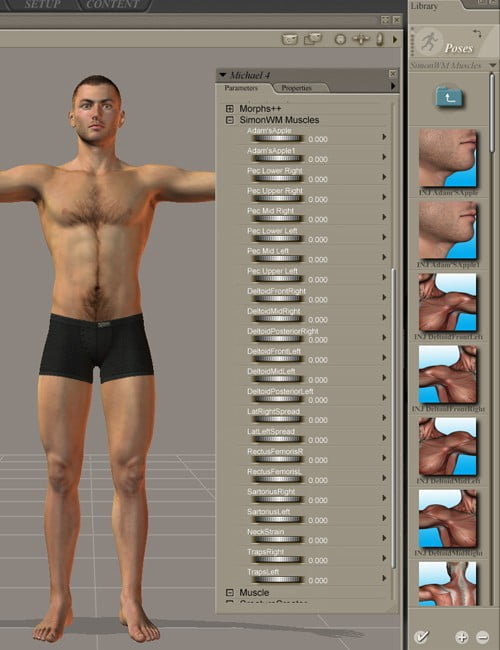 ---