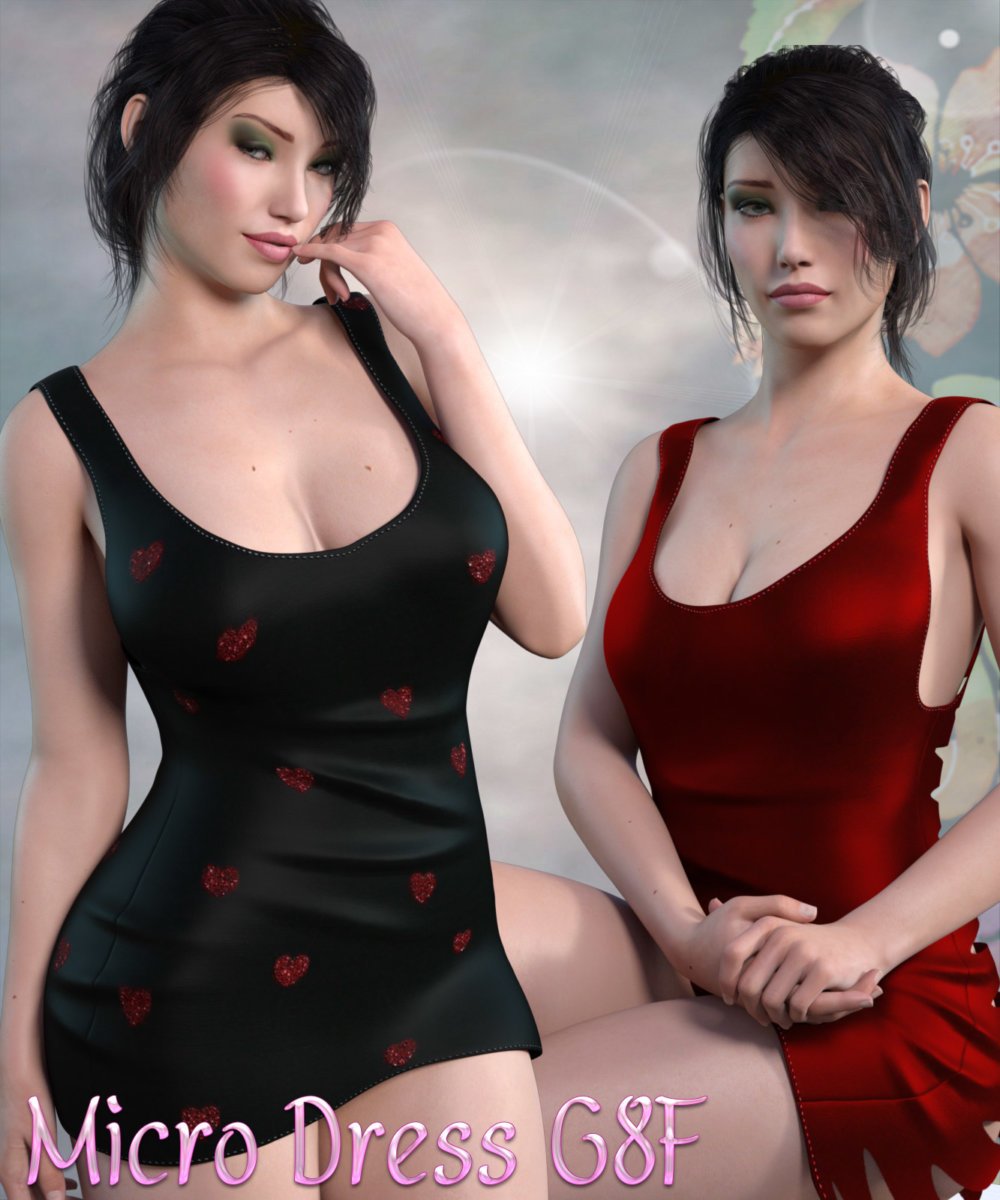 Heat things up in this sexy little mini dress for Genesis 8 Female.
Micro Dress includes:
Dress for G8F
10 Detailed Textures
Bump and Transparency Maps
Materials:
10 Iray Materials
Morphs Dress:
AdjustBreastsFront
AdjustBreastsSides
AdjustButtocks
AdjustStrapsBack
AdjustStrapsFront
AdjustStrapsUp
CTRLBreastsImplants
CTRLBreastsNatural
CoverLess
Expand
FBMFitnessDetails
FBMFitnessSize
FBMMonique8
FBMOlympia8
FBMVictoria8
FBMVoluptuous
LiftSkirt
MoreCoverage
PBMBreastsCleavage
PBMBreastsDiameter
PBMBreastsHeavy
PBMBreastsShape01
PBMBreastsShape02
PBMBreastsShape03
PBMBreastsShape04
PBMBreastsShape05
PBMBreastsShape06
PBMBreastsShape07
PBMBreastsShape08
PBMBreastsSize
PBMGlutesSize
PBMHipSize
Reveal
Seams
ThighFrontLeft
ThighFrontRight
ThighOutLeft
ThighOutRight
Other body Morphs will work using autofollow technology. Smoothing can be increased to improve the look of autofollow on more extreme body shapes. Some adjustment may be necessary in extreme poses or with extreme body shapes. Adjustment morphs are included to help with these situations as well as with posing. Autofollow morph results vary and some work better than others.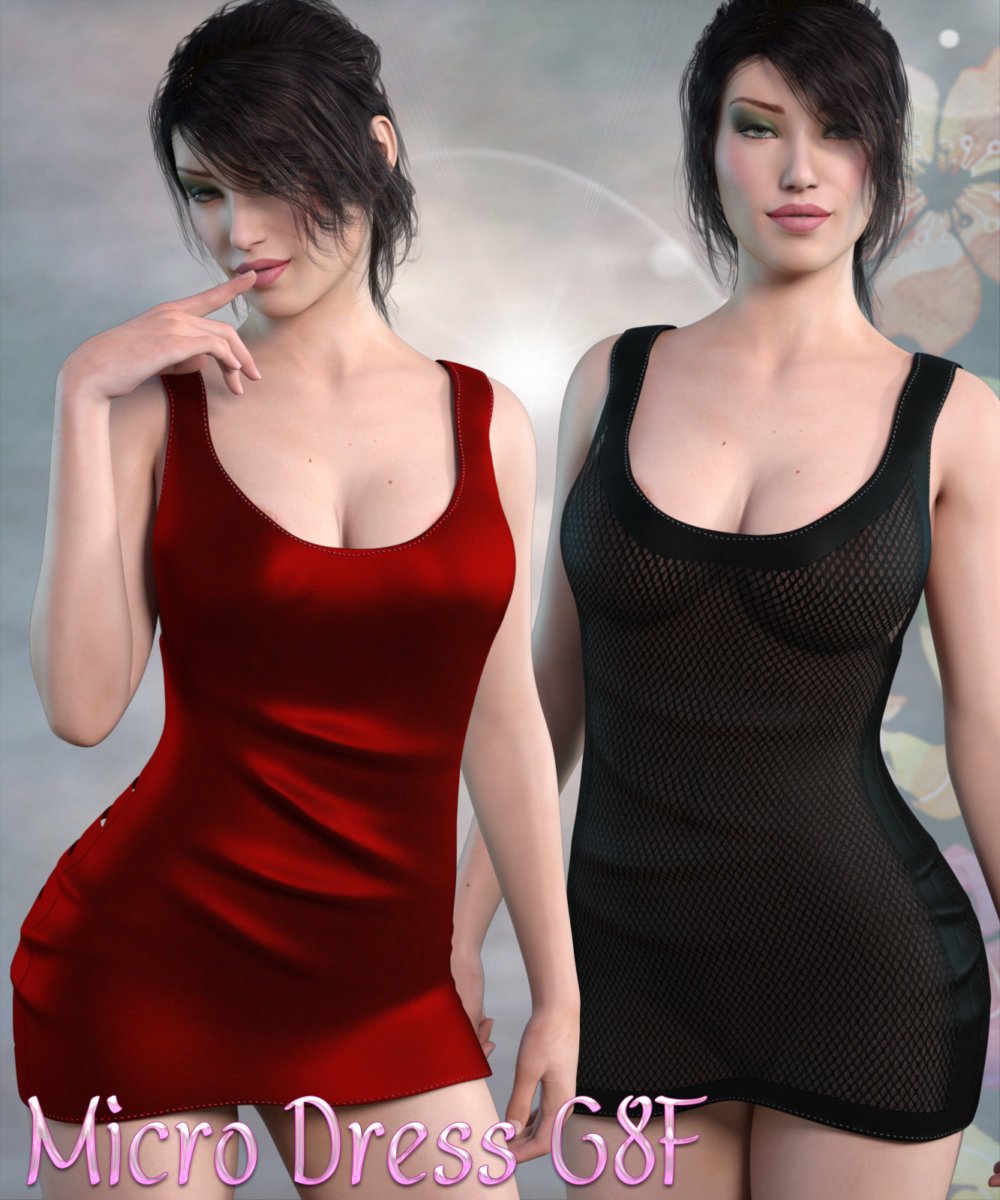 ---