Micro String for Genesis 8 Female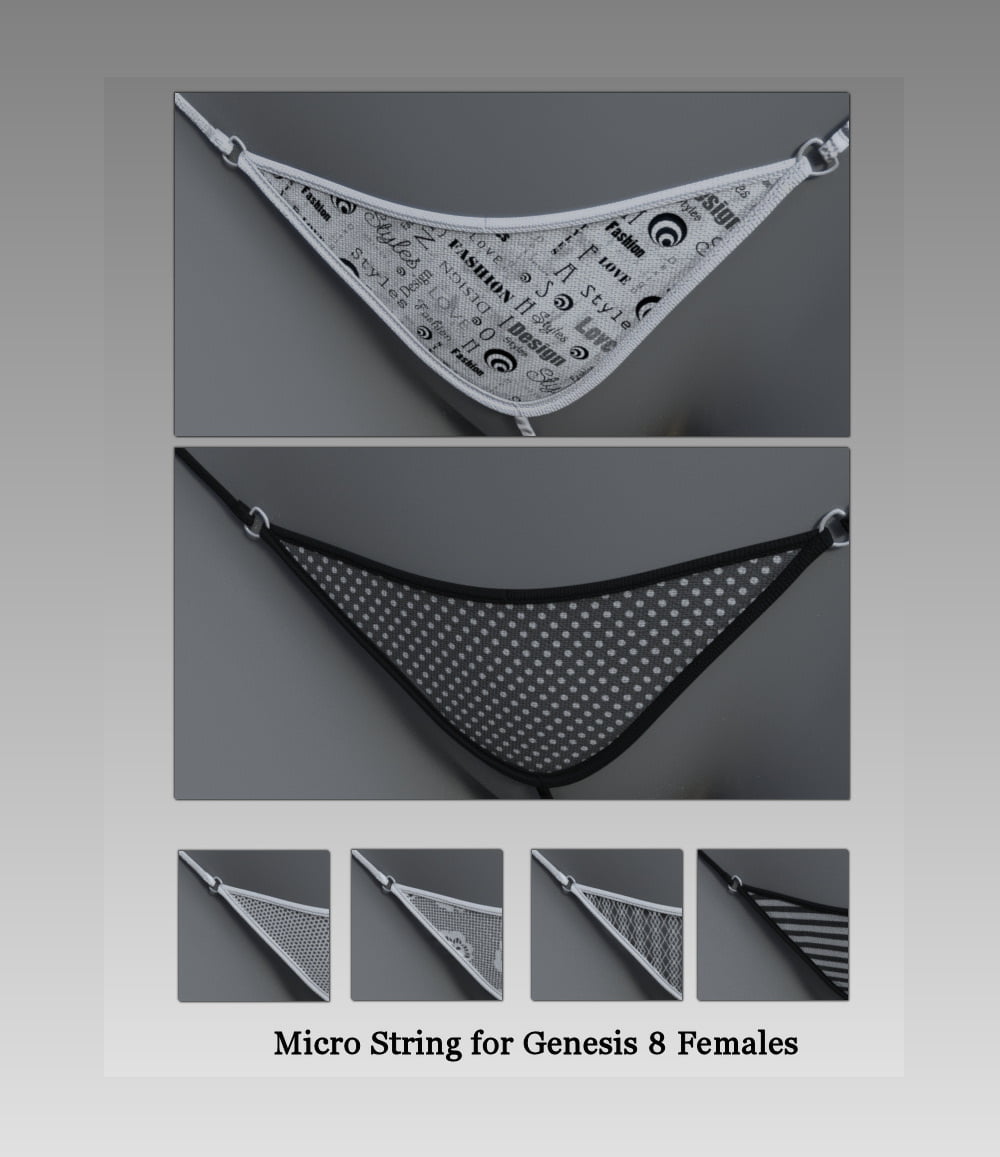 ---
Micro String for Genesis 8 Female
This product was designed to work with Genesis 8 Female .
Due to this it uses all DAZ 4.10 specific advantages and is not suitable or meant to be used in Poser.
Some knowledge about DAZ Studio is needed to use this product properly because it is necessary to manually adjust the "Collision" or "Smoothing" Modifiers after Poses have been applied now and then.
Product Description:
1 conforming String ( .duf )
Materials are saved in 3Delight and IRAY format.
13 colors
3 Trans Map Option in extra folder.
Morphs:
ADJ Back 1
ADJ Back 2
ADJ Back Mid Strap 2
ADJ Back Mid Strap
ADJ Back Mid Up
ADJ Crotch Front
ADJ Crotch
ADJ Front Bottom
ADJ Front MID
ADJ Front Sides
ADJ Hip Sides L
ADJ Hip Sides R
ADJ Hip Sides
ADJ Thigh Front L
ADJ Thigh Front R
ADJ Thigh Front
All Loosen
Back Strap Line
Back Strap Lower
Expand All
FBMBodySize
FBMBodyTone
FBMBodybuilderSize
FBMEmaciated
FBMFitnessSize
FBMHeavy
FBMPBNG8Body
FBMPearFigure
FBMVictoria8
Front Foldy
Front Small
Front Up
Loosen Back
Loosen Side L
Loosen Side R
MID Strap Small
Posing Thigh Move Cloth Left
Posing Thigh Move Cloth Right
Sides Down
Sides High
Squish Front
Stretch Back Down
Stretch Back Up
Stretch Back
Stretch Crotch
Stretch Front Up
Stretch Front
1 template
12 Normal, Texture,Bump,Transparence,Reflection ( 4096*4096) maps
---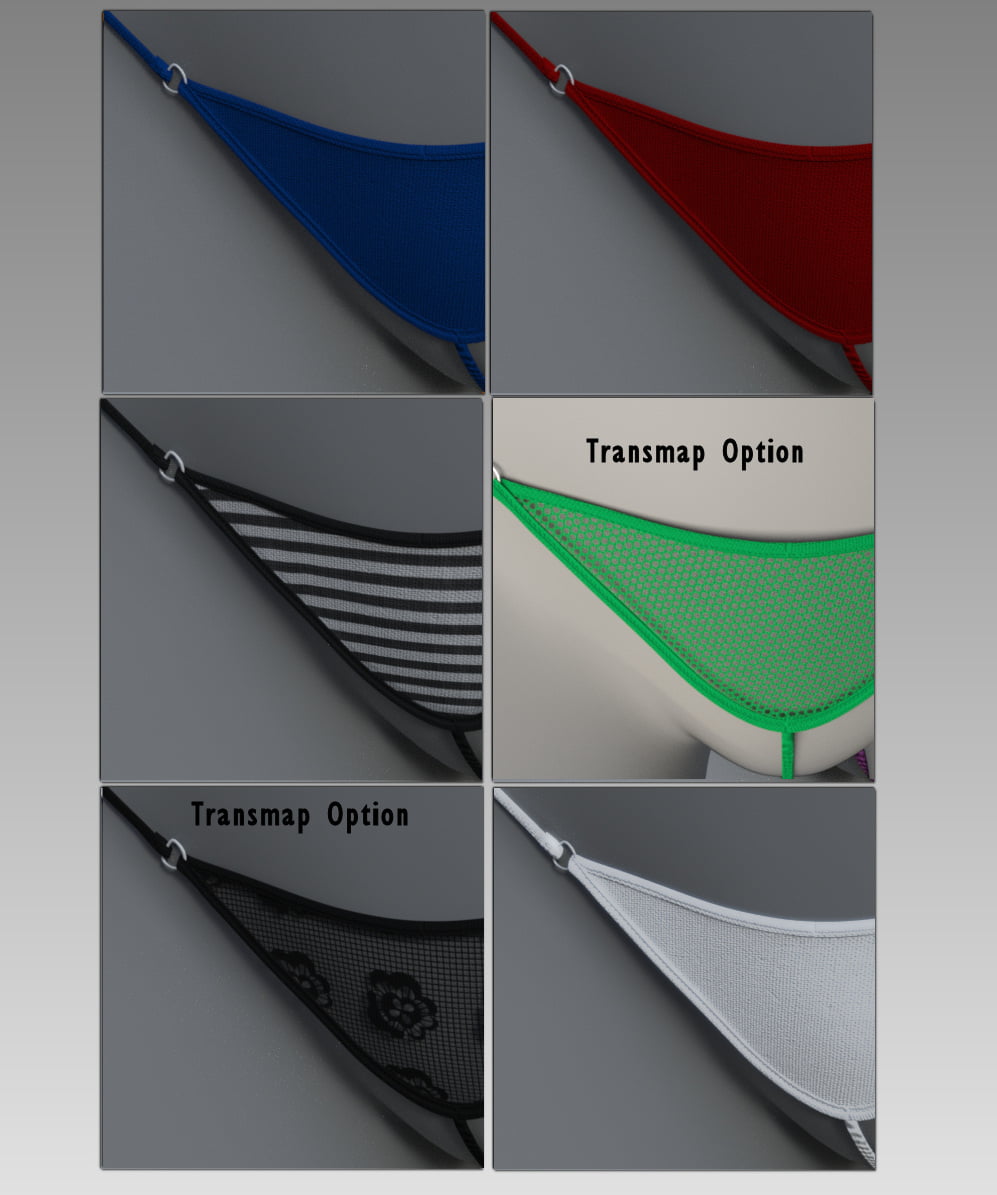 ---