Midgate Add On Lift Lobby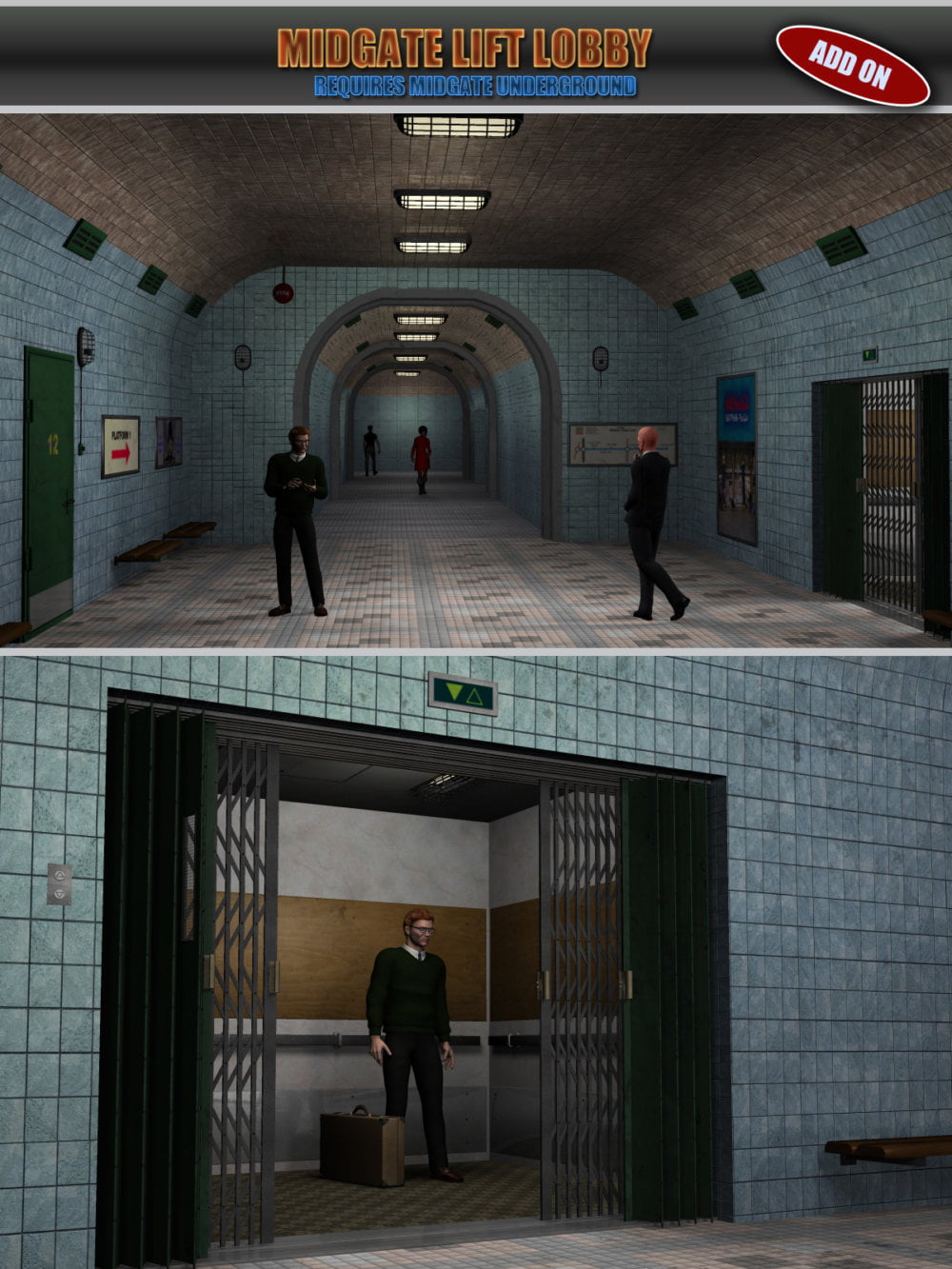 This is a Service lift ADD ON for the Midgate Underground set. The set REQUIRES that The MidGate Set is installed as it uses texture maps from the original set.
The Add on is in Poser and Daz formats and contains a Lift Lobby and Passenger Tunnel props. Various parts can be hidden to ease camera angles.
The lift doors and shutters can be operated from remote dials on the "Lobby" section. The lift can be raised and lowered.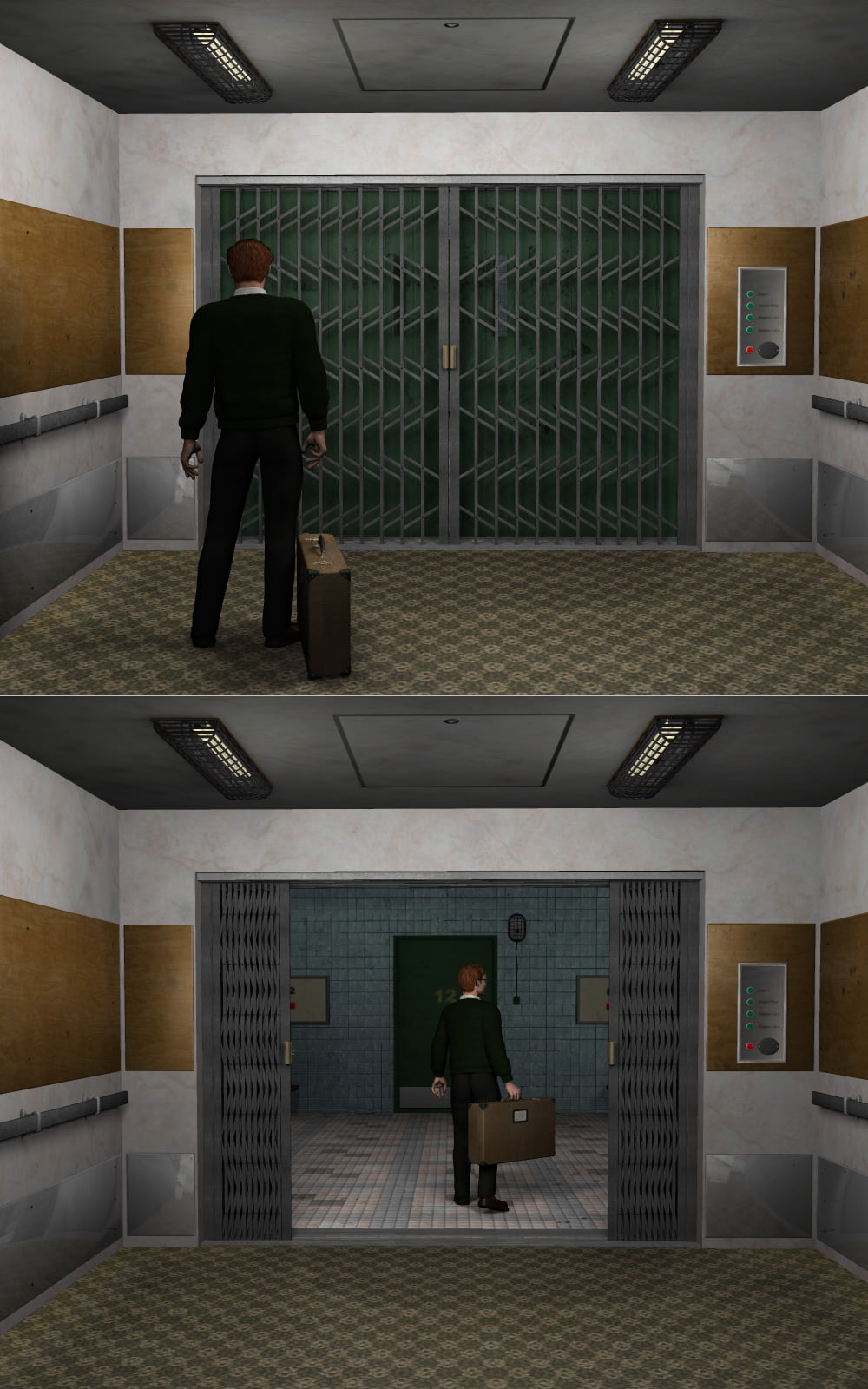 ---