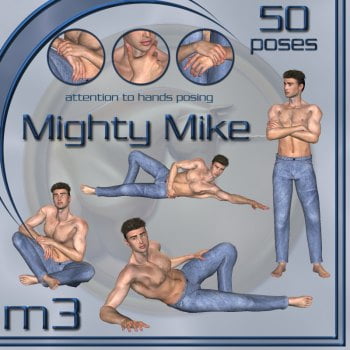 """Mighty Mike""" is an incredible pose pack specially made for Michael 3 .
This package has 50 poses made with special care taken on hand posing .
CLOTHES, HAIR AND CHARACTER ARE NOT INCLUDED
All poses were saved without morph channels so you won't lose any work you may have done on your own character.
NOTE: Mac users, please install with Stuffit Expander. You may need MacConverter (www.soft-rabbit.com) to use the package.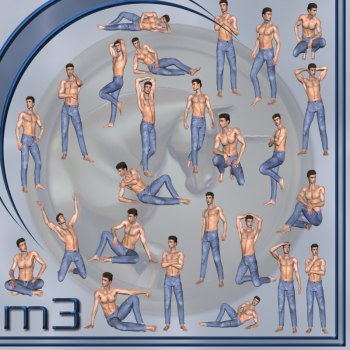 ---