Millennium Baby's Total Expression & Pose Pack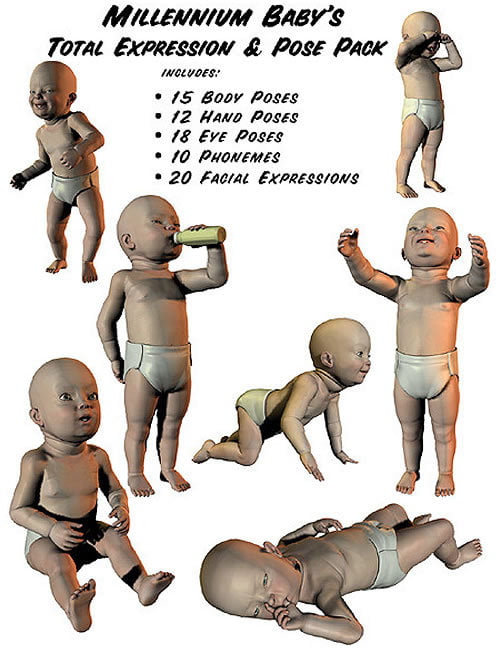 Here it is! The Total Expression & Pose Pack for the Millennium Baby. Including: 20 new facial expressions, 10 baby sound phonemes, 15 body poses, 12 hand poses & 18 eye poses. These are all new expressions and poses designed especially for the new Millennium Baby model from DAZ3D.
Use this Total Expression Pack to breath life into your Millennium Baby and spice up your illustrations and animation. Get rid of the default "blank stare" forever and make your work come alive. Great for creating animation key frames. 10 Phonemes are mapped for the sounds an infant can make.
The 15 body poses were created without morphs, so you they will not effect custom face or body morph targets. 12 hand poses and 18 eye poses allows you to mix and match endless combinations of poses and expressions,
This is a great time saving tool for any level artist from novice to professional.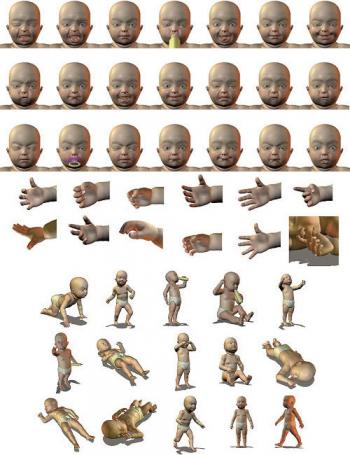 ---