Millennium SubDragon Poses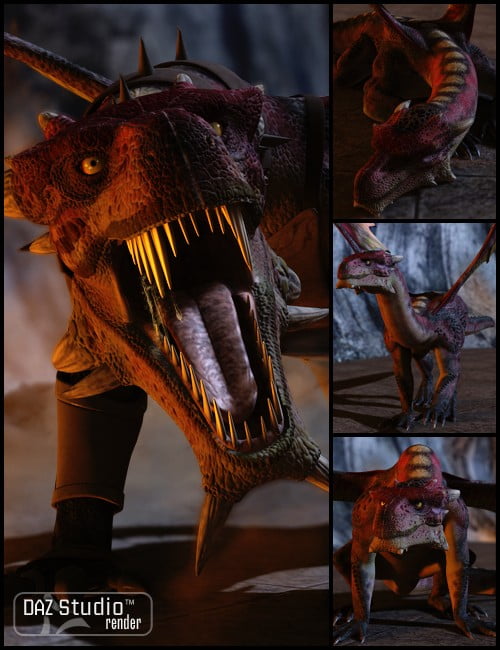 High on the cliffs overlooking the valley sits the imposing figure of a great, quiet beast. He searches the valley below looking for a victim to satisfy his grumbling innards. Suddenly above him an intruder soars and voices an eerie challenge to battle. He silently launches himself from the perch to answer the call.
This versatile set of 3D dragon action poses for the Millennium SubDragon provides a great collection of activity on land and in the sky. Partial poses for the Wings, Tail, and Head/Neck can be applied to many poses to add further diversity to the set. All morphs and scaling have been removed from the poses and will not alter your character settings.
Required Products
Millennium SubDragon
Millennium SubDragon LE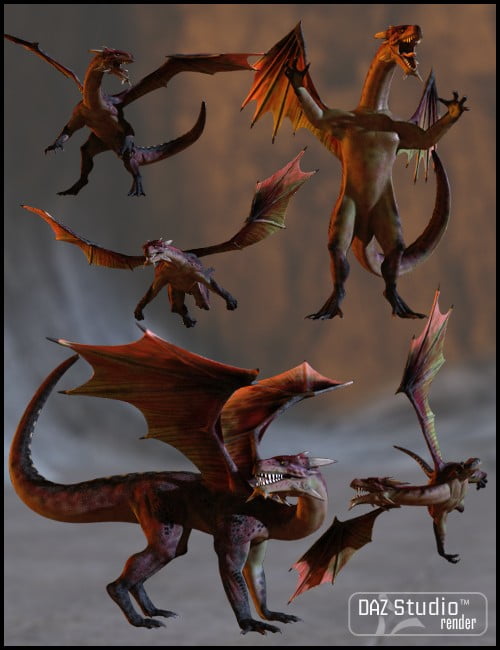 ---