Miss Fisher's Wardrobe "Feminine Wiles"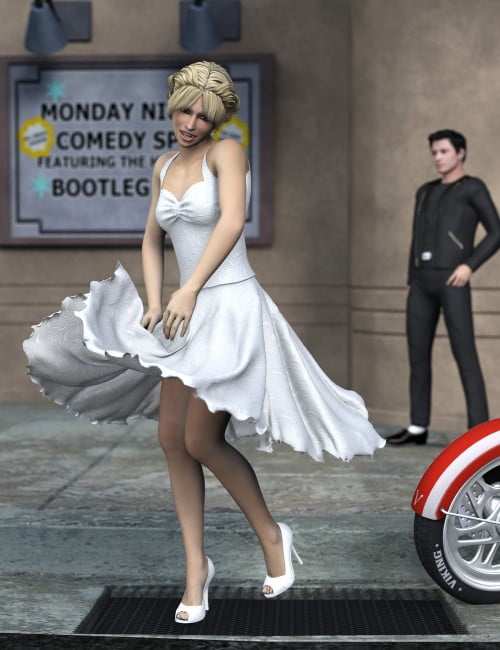 Feminine Wiles is a two piece dress that incorporates the design and versatility of the "Fabulous" dress's upper portion in a "separates" outfit. With its huge array of material zones and pairing with a sweet and flirty skirt, this outfit is fun, fun, fun!
Like the other outfits in Miss Fishers Wardrobe, there are draping morphs to match the Genesis Basic Female poses, loads of additional fun morphs and fresh new poses for the Genesis Basic Female with mirrored poses (adjusted) and extra morph choices to play with!
This set plays well with the "Fantastic 2pc Dress", with which you can mix-and-match for even more great outfits.
DAZ Studio 4.6 ONLY.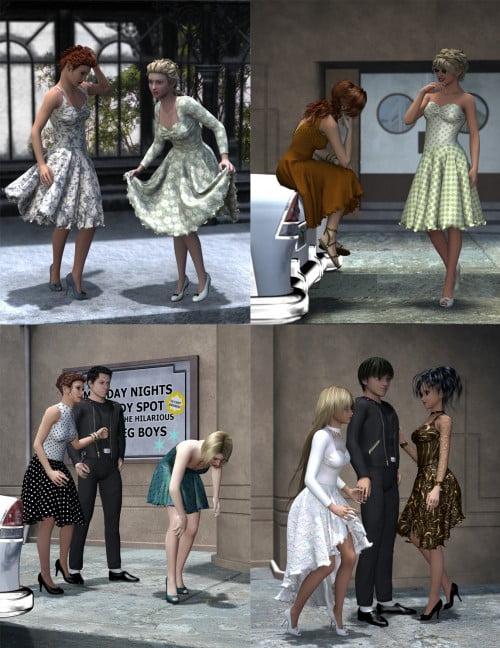 ---