Mitzie and Mitzie Jewelry for Genesis 8 Female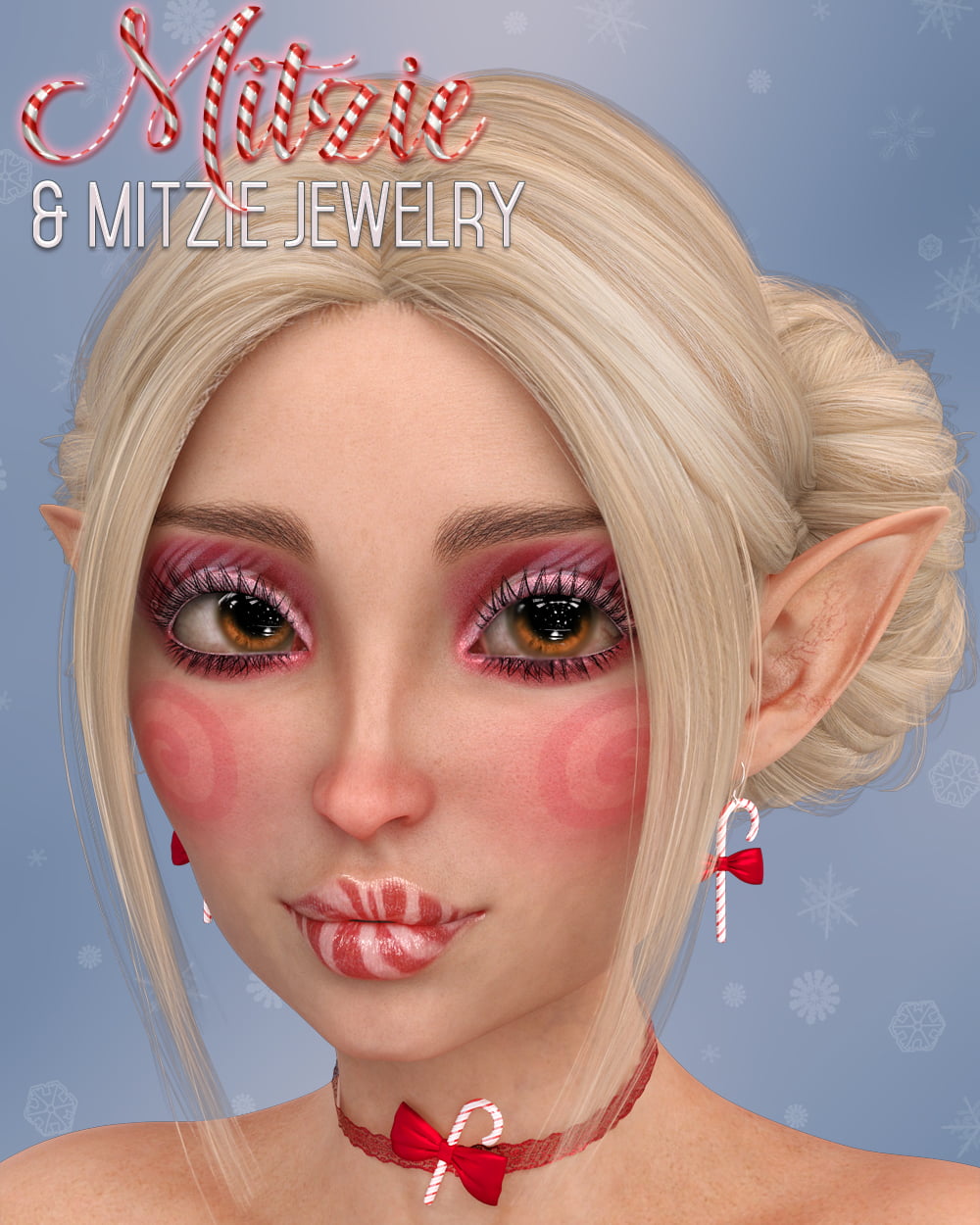 ---
Mitzie and Mitzie Jewelry for Genesis 8 Female
Mitzie is a Adorable Candy Cane Themed Character that comes with Candy Cane Jewelry for Genesis 8 Female!!
Mats come in Iray and a 3Delight Shader is Included
Includes:
(Character)
-01 Mitzie Character Preset
-01 Full Apply/REM
-01 Head Apply/REM
-01 Body Apply/REM
-01 Nails Apply/REM
-01 Nipples Apply/REM (Requires Genesis 8 Female Body Morphs)
-01 Genitalia Apply/REM
-01 3Delight Shader
-01 Skin
-05 Eyelash Options
-11 Eye Options
-01 Lips Reset
-01 Lips Matte Option
-11 Lip Options
-01 MakeUp Reset
-09 MakeUp Options
-06 Eyebrow Overlay Options
-06 Nail Options
(Jewelry)
-01 Mitzie Earrings (Props)
-01 Mitzie Choker with Pendant (Wearable)
*The Pendant on the Choker is Prop for Easy Adjusting and NO Disfiguring!!**
(Jewelry Materials) These are IRAY ONLY!!
-11 Choker Complete Presets
-11 Earrings Complete Presets
-02 Metal Materials
-08 Bow Materials
-07 Candy Cane Materials
-10 Choker Color Options
-02 Choker Styles
*Choker and Pendant May need Manual Adjusting with Certain Poses*
**The Jewelry is Fitted to Mitzie and May Need Adjusting for Other Morphs**
!!Requires Genesis 8 Female!!
*Tested in Daz Studio 4.10
---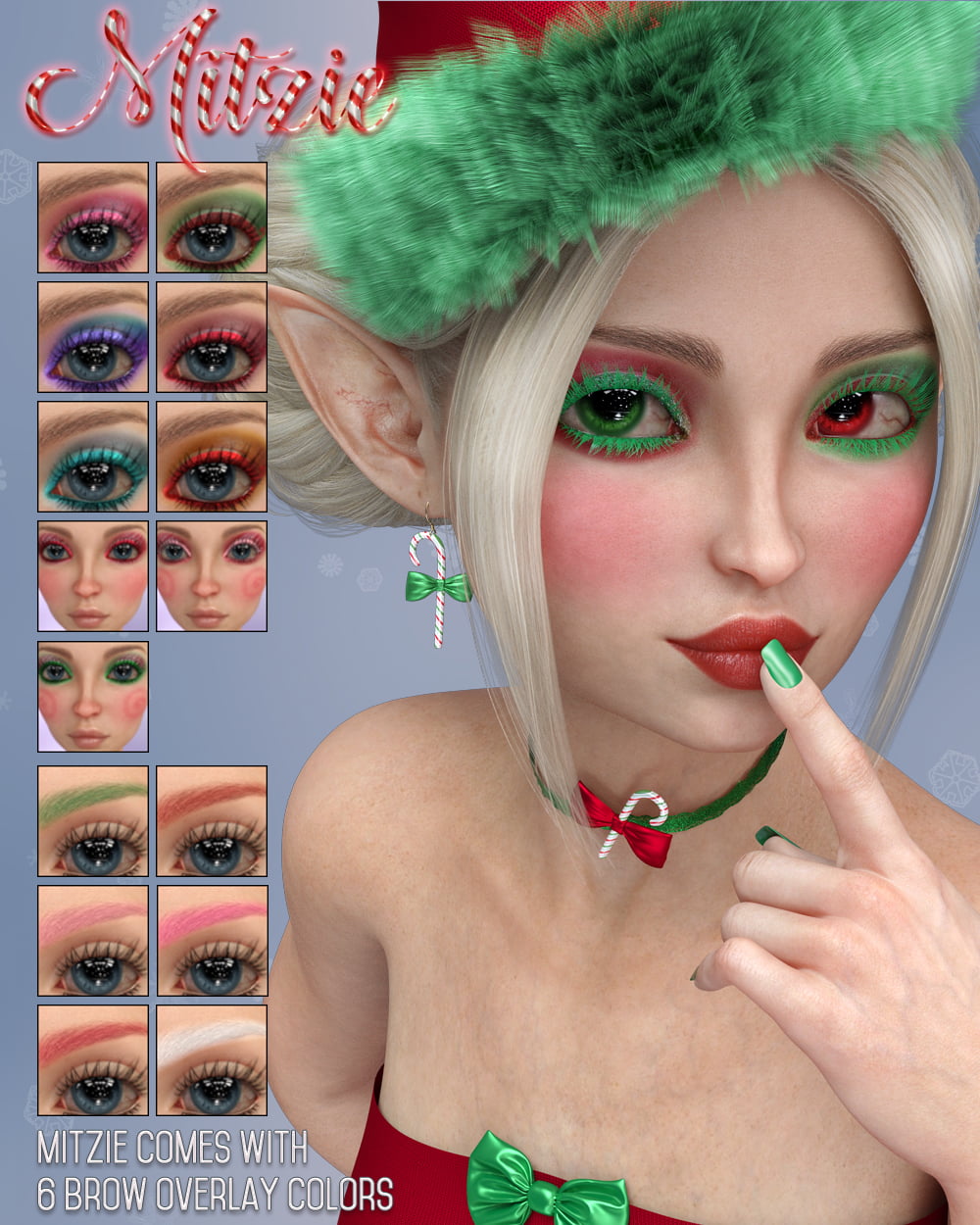 ---