MMA Mounts & Guards Expansion Pack – M4 Edition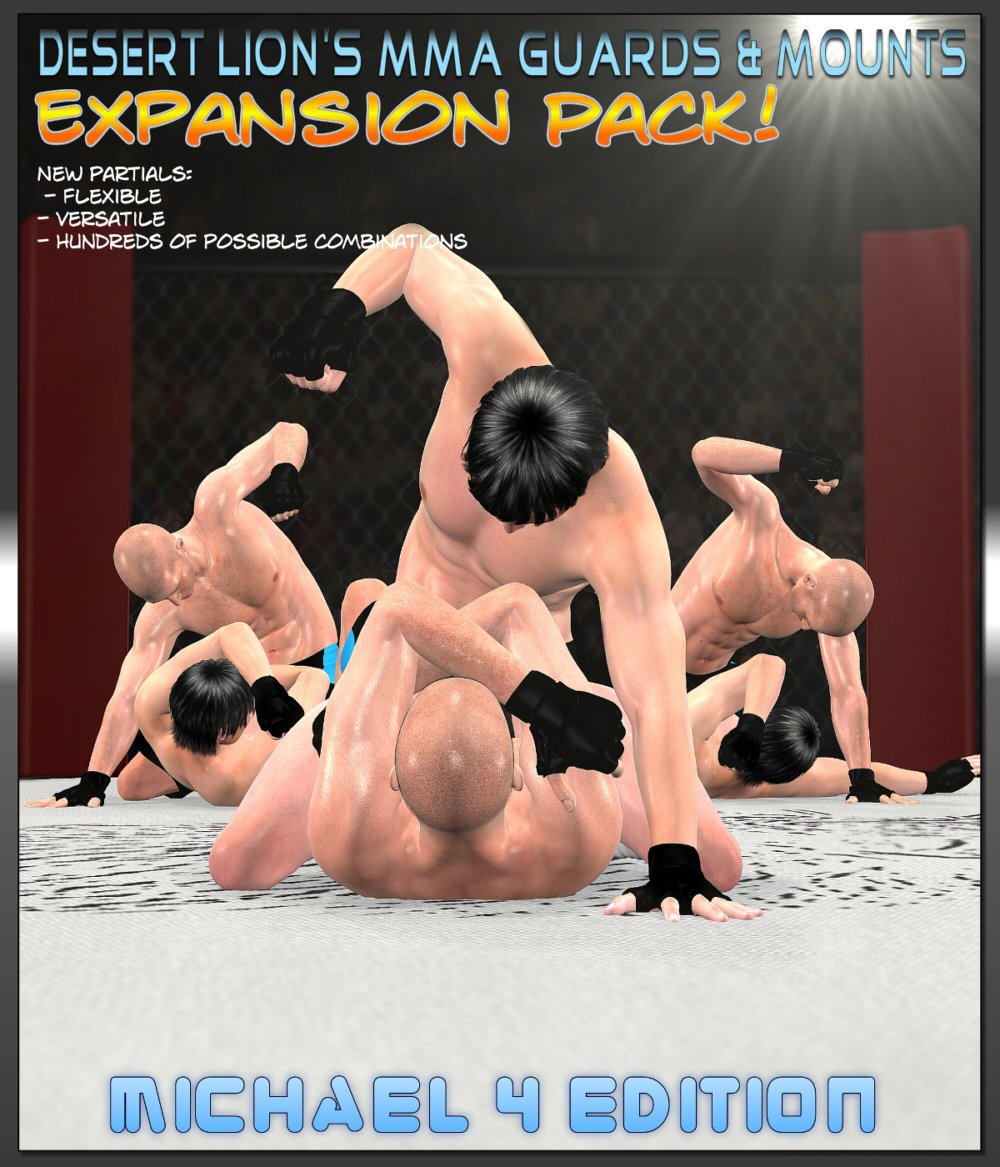 ---
MMA Mounts & Guards Expansion Pack – M4 Edition
This pose pack is intended to compliment the poses found in my MMA Mounts and Guards pose pack. Originally, I wanted to include these in the main pack, but Renderosity enforces limitation on how many poses can be included in a single pack. So I decided release these poses as a special expansion pack.
Unlike the main pack, which contains very specialized/complicated poses, this pack contains generic poses that can be mixed and matched allowing you to add more variety to your fight scenes. This pose pack is great hobbyists who are still learning as well as for professional/commission artists who expected to turn out high-quality work in a minimal amount of time, and do it again, and again, and again…
Natural Poses: If you are looking for exaggerated, cartoony fight poses, then I do not recommend purchasing this pack. I've worked hard to make each pose look natural, yet dynamic and balanced from all angles to not take away from your scene's realism. I've also spent a lot of time trying to eliminate the creases that can occur when rotating gen 4 figures' collars and shoulders.
Mirrors Included : Mirrors for every single pose are included for convenience. Customers have mentioned manually mirroring every pose they purchase because they have a left-handed character. I don't want you to have to do that.
---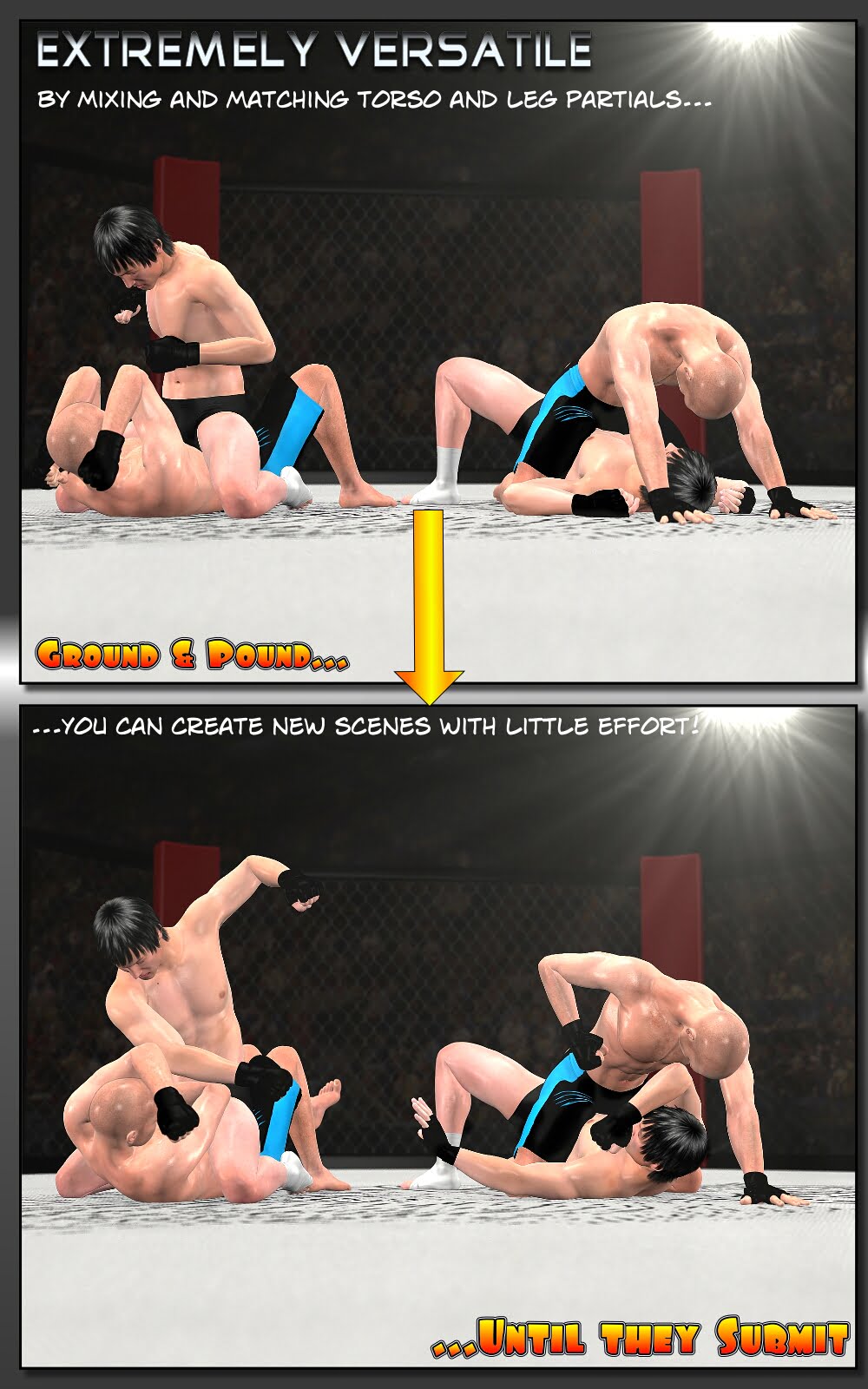 ---