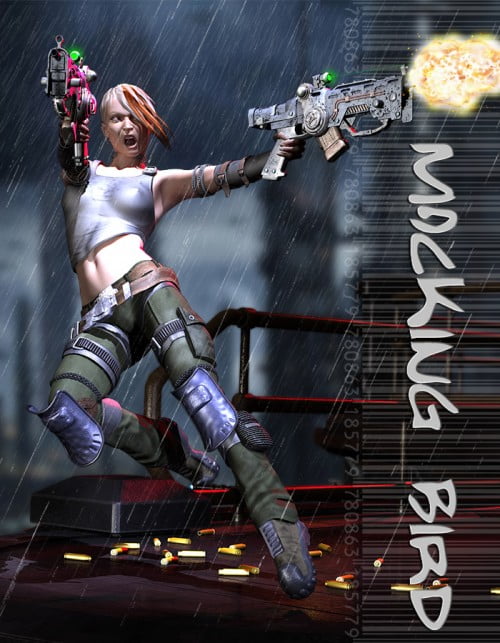 Survivors do what they can, they do what they must. To survive is more than a matter of will,
it's also a little bit of luck; and if you survived…are you really all that lucky?
Those were her friends last dying words to her and they continued to rattle around in her brain all morning.
"Are you really all that lucky…are you really all that lucky?" No, I'm not; she thought to herself.
The morning mist hung heavy in the air, blocking out the morning sun and it's warmth. Dena closed her eyes and
tilted her face skywards, letting the stillness of the morning wrap around her till she started to wear it
like a cloak.
Not lucky, but not dead either.
Product Includes:
Figures:
Boots
ForeArm Wraps
Gloves
Muscle T-Shirt
Pants
Props:
ArmBands (left/right)
Belt Lower
Belt Upper
Ear Piece
ElbowPads (left/right)
KneePads (left/right)
LowerLeg Wraps (left/right)
Neck Band
PantsPockets (left/right)
Straps and Buckles (left/right)
Transmitter
WrsitBand (left/right)
Bow
Arrow
Additional Notes:
The Mocking Bird set was created to the highest 3d modeling standards with proper topology that allows for
smooth bending and posing of the entire set. Textures and Normal maps were created inside of ZBrush providing
you with high polygon looks but at a low polygon price, providing your computer with lots of headroom so it won't
bog down.
Fitting morphs are available throughout the set to assist in extreme poses.
Thanks to Isikol for assisting with some renders, be sure to check out his Deviant Art page!
Step up your game with DarkEdgeDesign.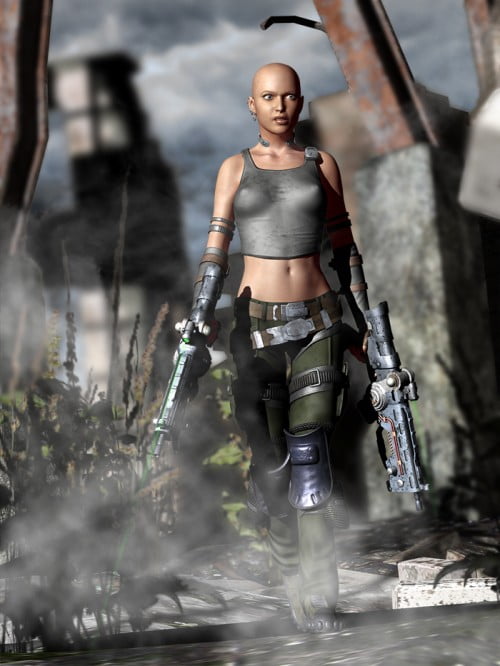 ---