Modern Industrial Floors for Iray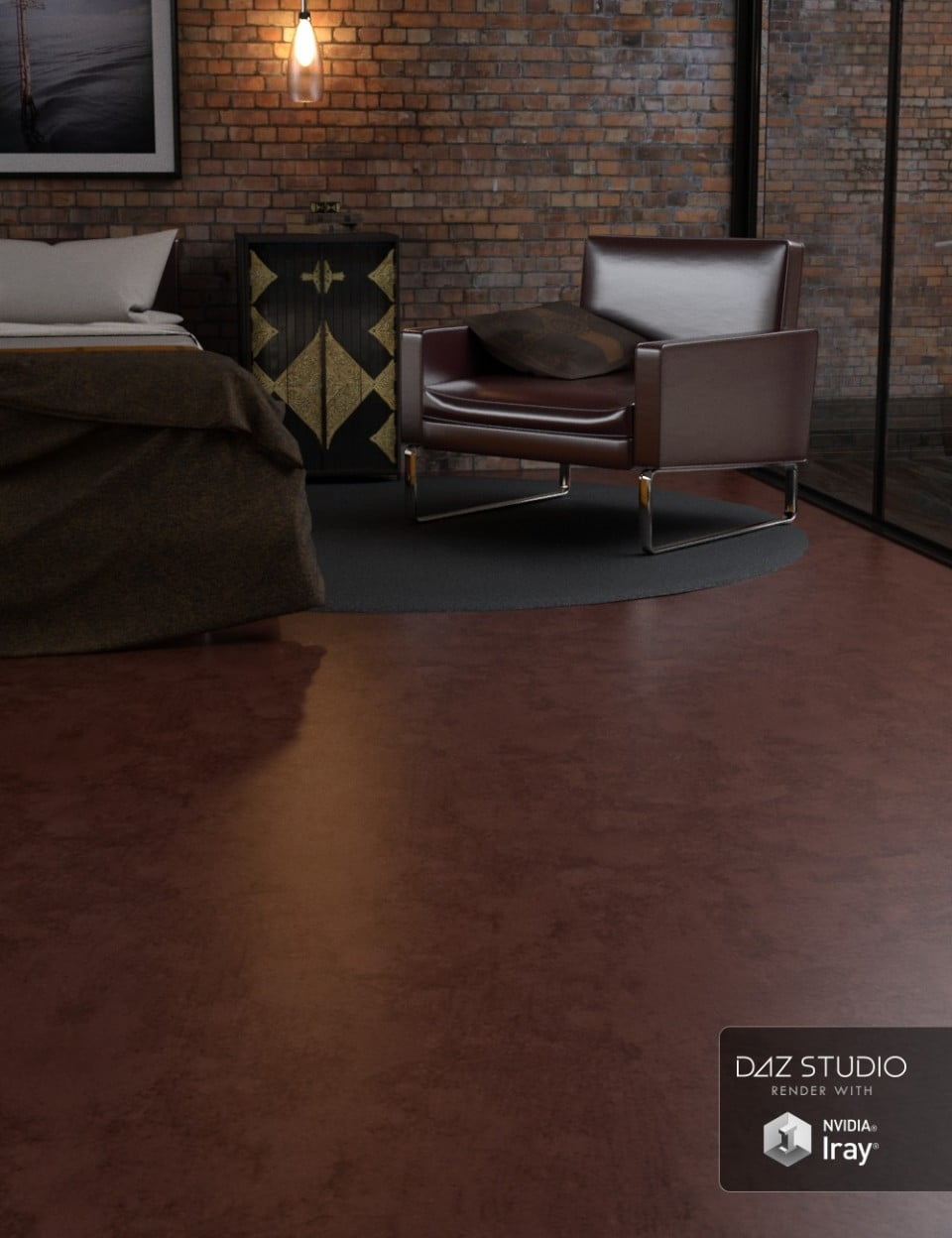 Loft living room, upscale garage, or space ship these Iray flooring shaders will transform your props into new places.
Epoxy paint in 3 finishes for everything from an urban loft to an upscale garage. 15 colors of flaked finishes for that auto industrial look. 25 high shine finishes for an amazing reflective floor. And, 25 rough finish paints for places where you don't want to slip and fall.
Polished cement in 19 colors and both a high shine and low shine polish. Ideal for modern homes, retail spaces and any industrial space.
Rubber flooring in diamond, coin, domed, squares and smooth styles in 30 colors each.
These shaders do not need to be limited to just floors. They are amazing on walls, furniture and even clothing
This product includes:
1 DSON Core Installer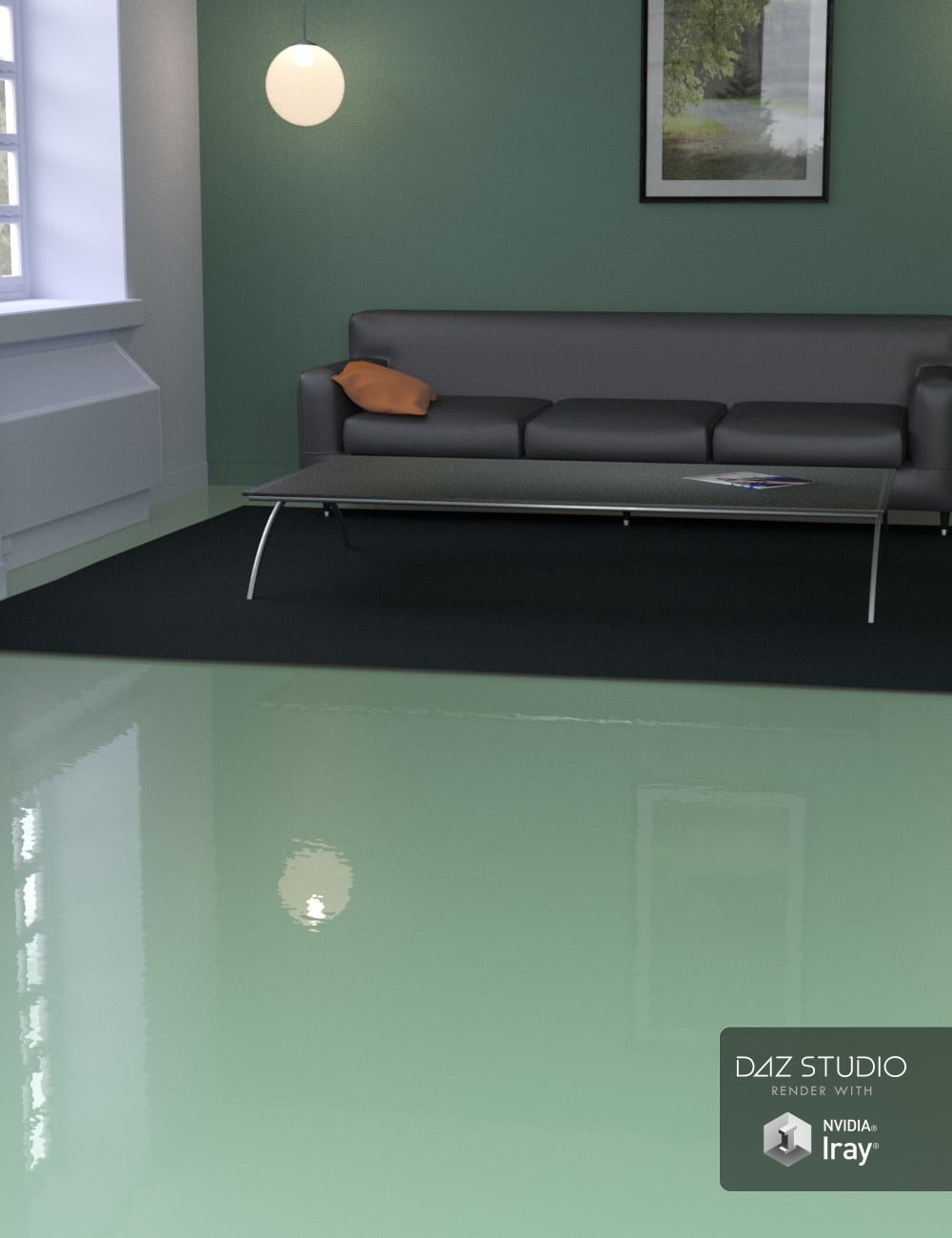 ---