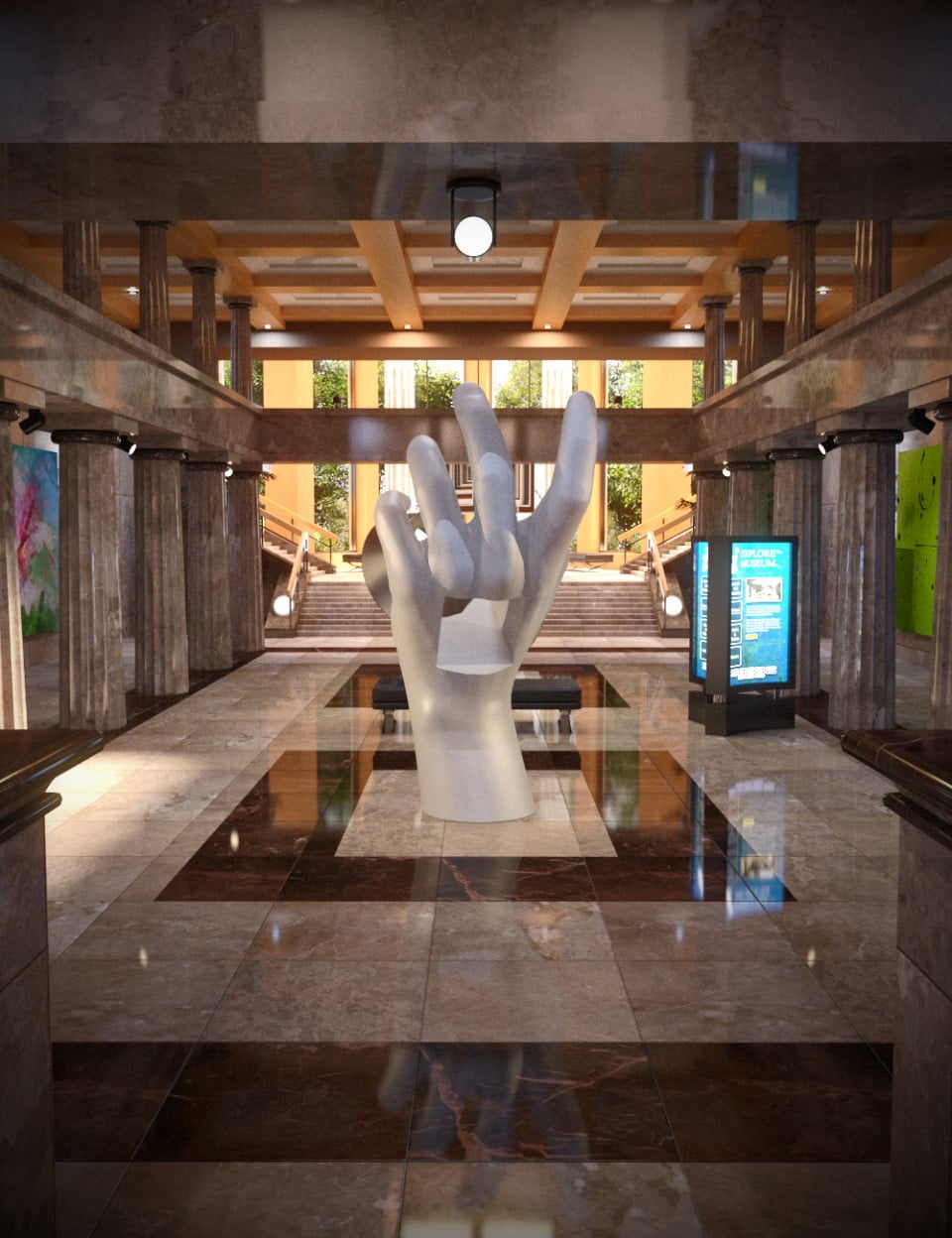 DAZ Studio 4.8 only This set combines minimalist modern design with classical elements yielding a clean, polished and grand interior.
The Modern Museum was designed from the beginning to be an interesting and convenient environment to feature your own works of art.
Beautiful polished marble surfaces and warm lighting work particularly well to show off car models, glass figurines and other items with reflective surfaces.
Use the building and its many props as an environment for your character renders or replace the paintings and sculptures with your own works of art.
Complete lighted scenes with preloaded props are included for both IRay and 3Delight.
What's Included and Features
Modern Museum Figure (.DUF)
Museum building with hideable walls, ceilings, windows and columns
Modern Museum Props (.DUF)
6 Modern Art Sculptures
2 Framed Canvases with style and ratio morphs
1 Unframed Canvas
Kiosk
Leather Bench
Palm Tree and Planter
Recessed Lighting Fixture
Spotlight Fixture
Display Case
Emergency Exit Sign
8 Exterior Tree Splats
Exterior Columns
Velvet Rope Stanchion
Modern Museum Utility Props (.DUF)
Simplified Foyer Windows (for faster rendering)
Exterior Tree Group Preset
Iray and 3delight Sky Domes
Scene Presets (.DUF)
2 IRay and 3Delight preloaded scenes complete with cameras, lights and renderer specific materials.
Draft, Medium and High Quality render setting presets for 3Delight.
Textures Include:
59 Diffuse, Normal, Environment and Transparency Maps (512 x 256 up to 4096 x 4096)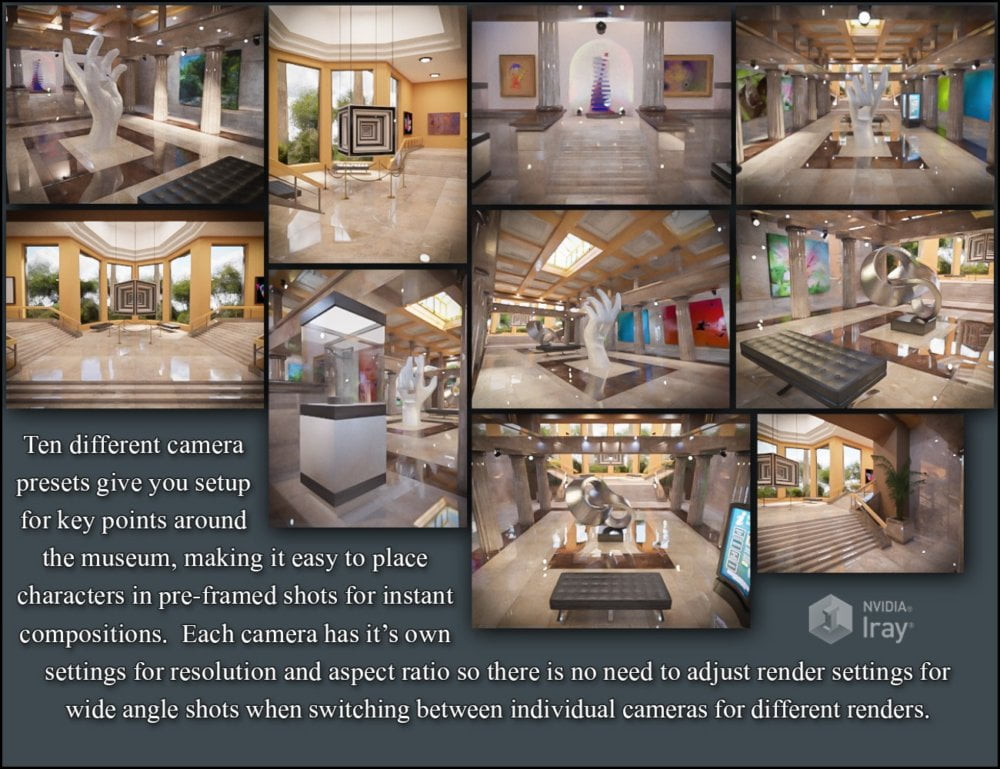 ---