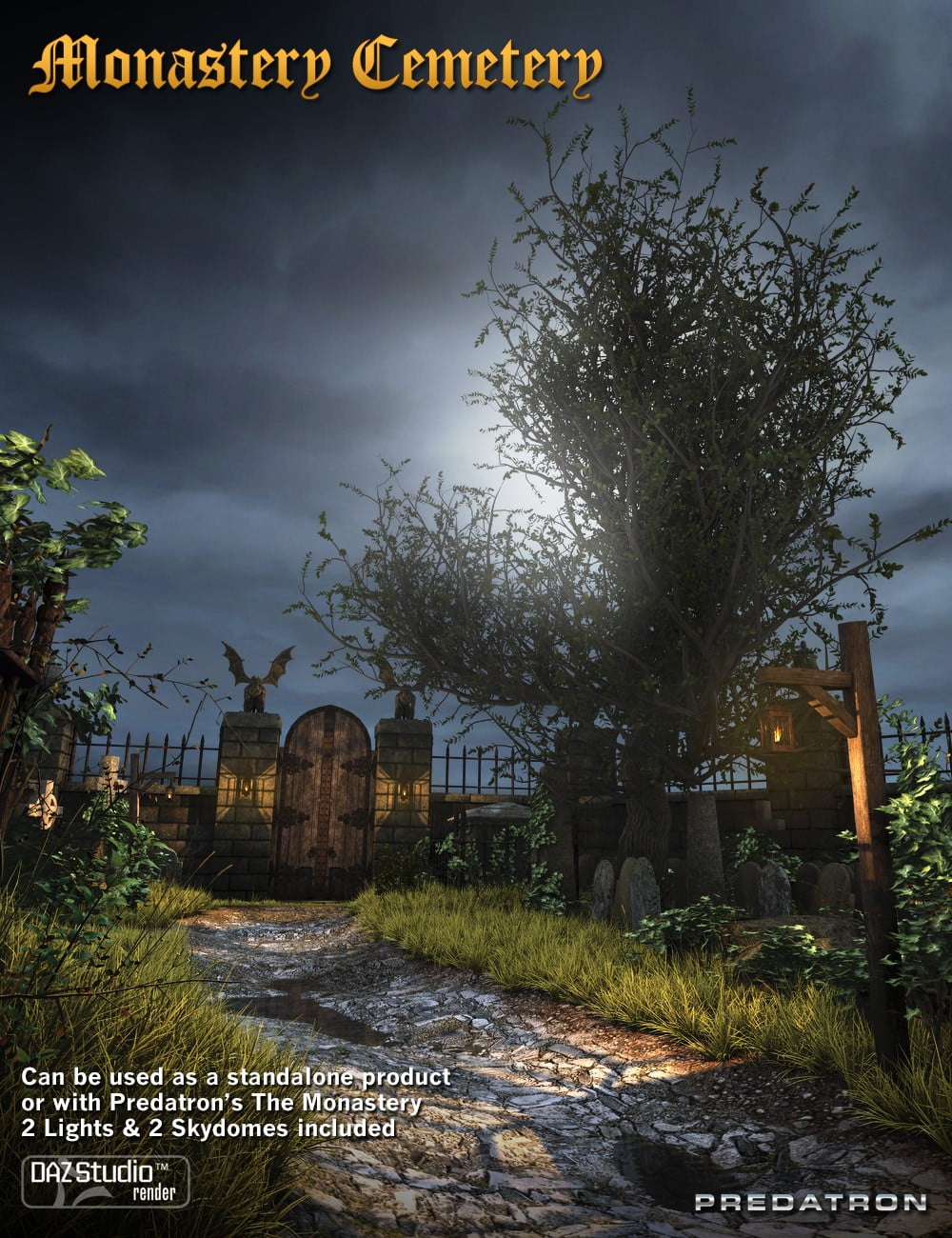 This highly detailed cemetery can be used as a standalone set or it will fit perfectly with The Monastery also by Predatron. Including gravestones, walls with gargoyles and urns, moving gates, mist planes, lanterns, grasses, plants, trees, ivys, all of which can be individually hidden when not needed within the cameras view. Also included are 2 DAZ Studio light sets for both day and night along with two corresponding skydomes. There are 8 camera settings. The set also comes with both high and low resolution texture versions, lastly an ambient occlusion scene is available so you can create renders ready for overlays in Photoshop.
This is a highly detailed scene and it is suggested that you have plenty of RAM. Scene has been tested on two PC's running i3 and i7 processors and with 8GB and 32GB RAM.
Scene is optimised for DAZ Studio and DSON for Poser.
Required Products:
The Monastery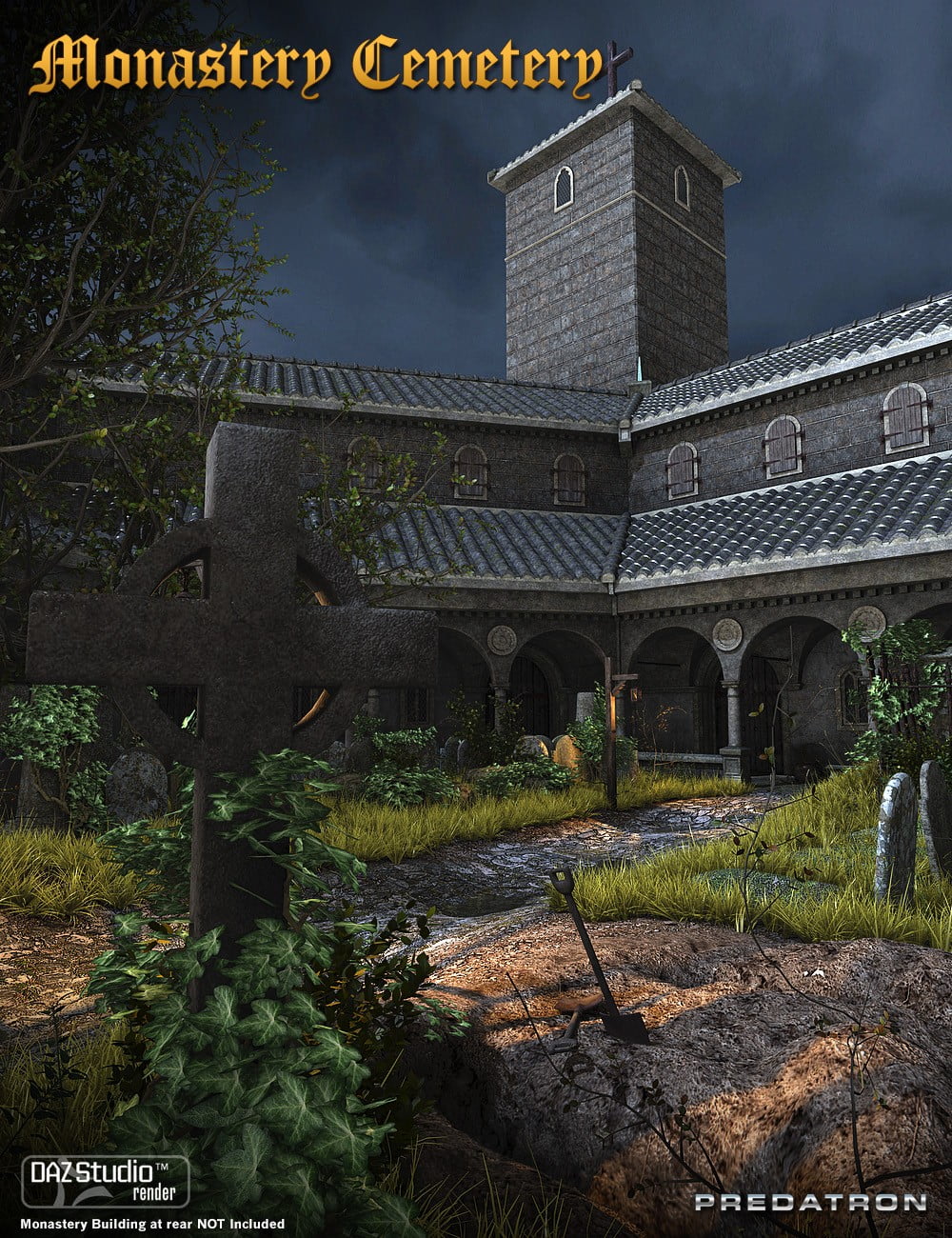 ---