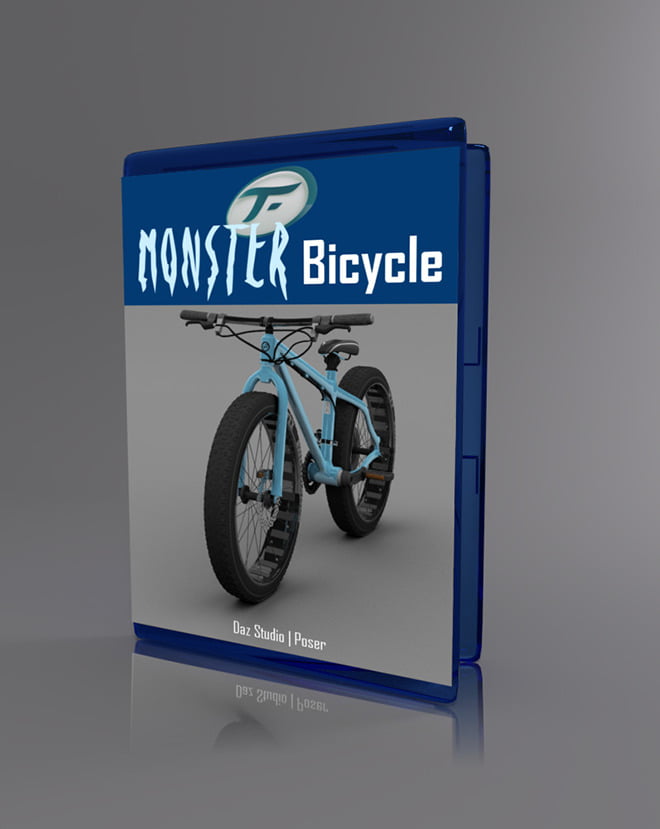 The heavy duty Monster Bicycle is a highly detailed bike with high functionality. With tyres thicker than usual, the appearance takes on a stronger and more powerful construction, making it monster-like! It's operational and flexible allowing recolouring without affecting textures.
Functions are:
Turning the front section
Rotating both front and rear wheels
Rotating pedals
Adjusting seat height
Selecting gears
and Pressing brakes!
A character pose is included to get you started (note: created with V4 in Poser, may require adjusting for Daz studio/Other characters)
You can basically render it from any angle and you won't find any detail missing!
OBJs included for other use
---