Mord Sith Outfit -Sword of Truth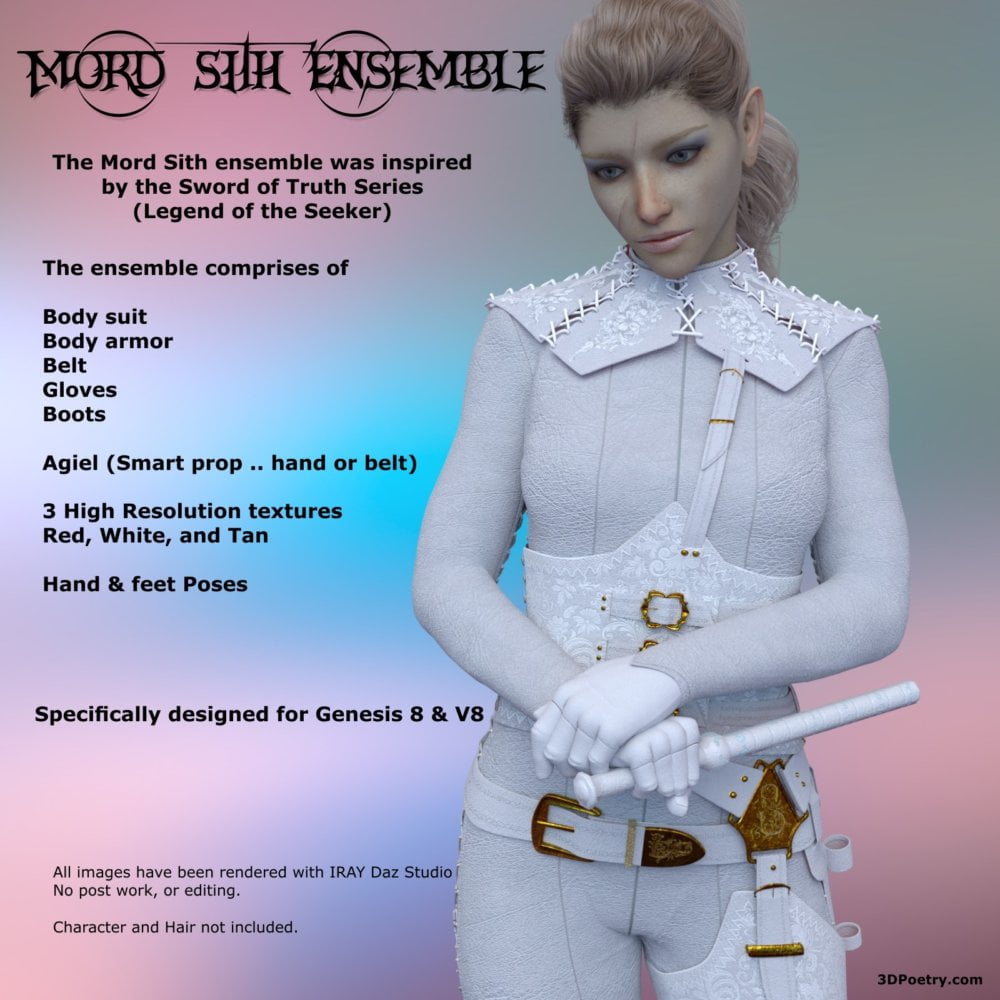 ---
Mord Sith Outfit -Sword of Truth
The Mord Sith ensemble is heavily inspired by the Sword of Truth series. (Screen played as the Legend of the Seeker).
Designed to suit our Genesis 8 character Calliope, the muse of all muses.
The Mord Sith ensemble, comprises of :-
Conforming laced up Mord Sith Body Suit,
Mord Sith Gloves,
Mord Sith Boots,
Mord Sith Collar/Neck Armour,
Mord Sith Body Armour,
Mord Sith Belt,
Smart propped Mord Sith Agiel (To both right hand, and holster)
Included with the ensemble are the following:-
3 complete High resolution (4096 x 4096) Textures (White, Red, and Tan). These can be applied individually or as a whole through the hierarchical system.
These textures have been created for Daz Studio Iray.
Templates can be found in the Templates folder, and you are more than welcome to create your own textures.
Poses for the Right hand holding the Agiel, and positioning feet with boots.
Morphs to adjust collar length.
Adjustment morph / dial to assist with minor poke throughs.
---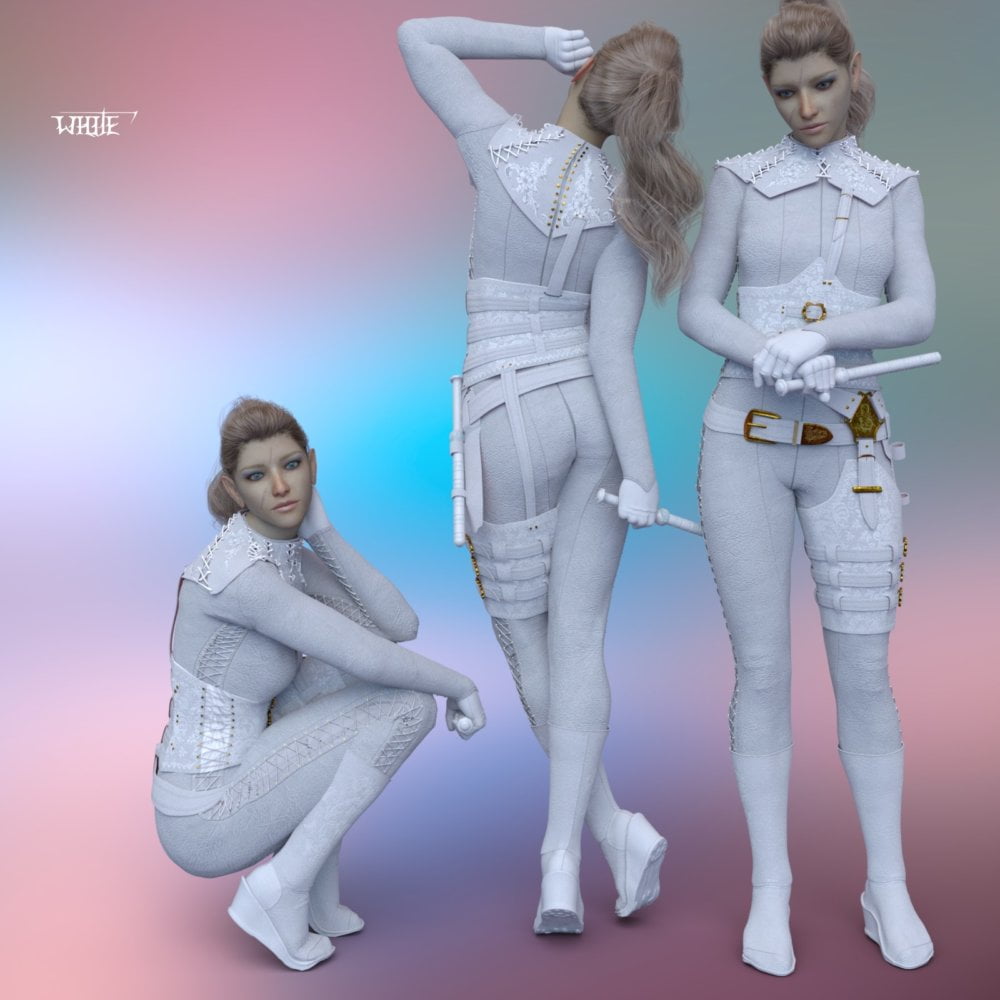 ---