Morphing SciFi Glasses for G3F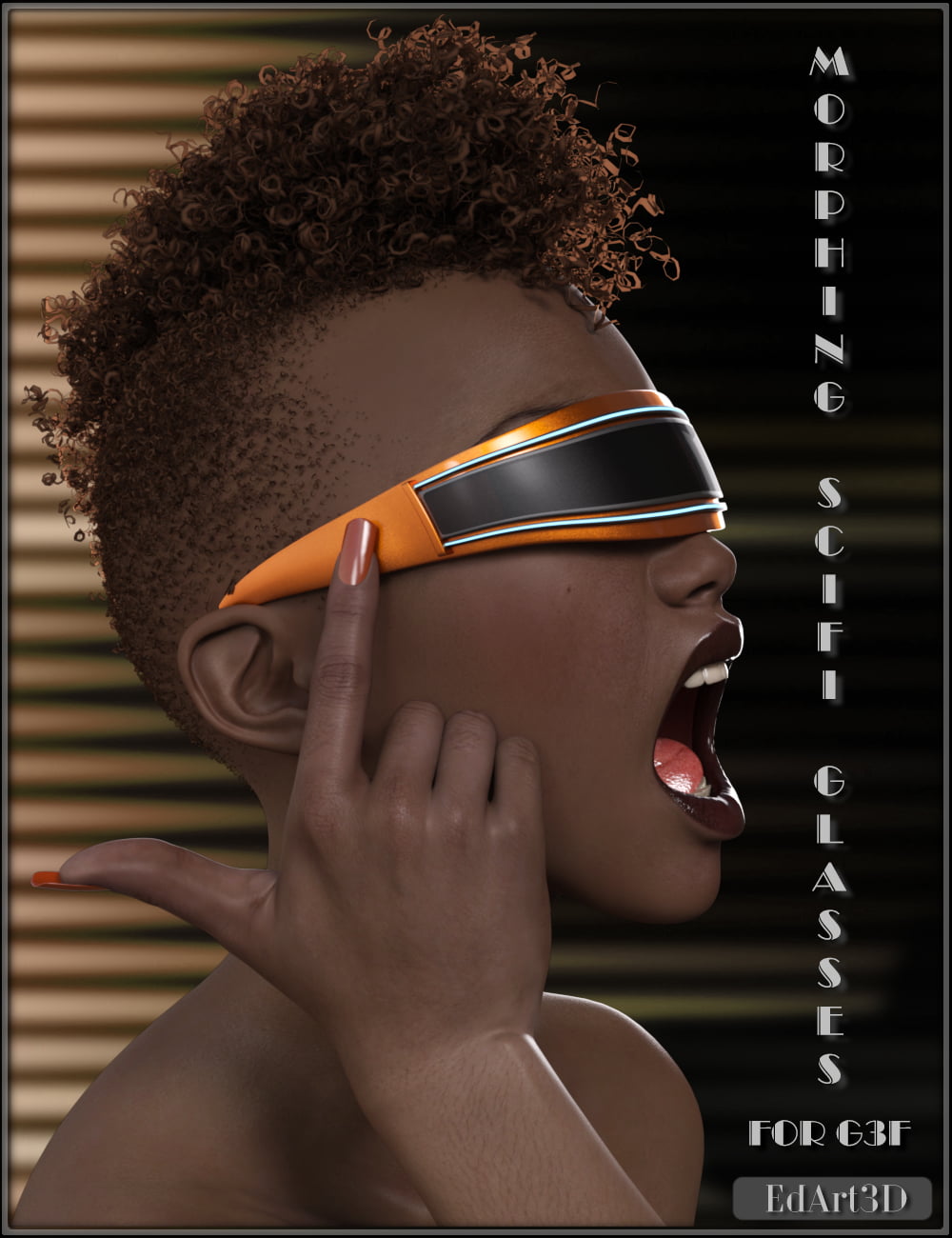 EdArt3D's Morphing SciFi Glasses contains 19 characters Fits Morphs; 22 adjusting Morphs and all
general (Translate; Scaling; Rotate with refined "low step nudges") to fit a very wide quantity of Characters Shapes.
11 Iray MATs are included (Default OFF; Neutralizer Light ON/OFF and Filter Glow ON/OFF) included in each preset;
not all light colors are identical and can be mixed as desired.
9 MATs zones allowing the user a high degree of customization.
EdArt3D's Morphing Glasses are Smartproped by default to Genesis 3 Female Head but maybe virtually used with all other
characters working in Daz Studio (Daz Victoria 4; Michael 4; Kids 4; Daz Genesis 1-2-3…; Hivewire3D Dawn & Dusk; etc…)
with required adjustements.
Package Content (Clothing directory) :
SciFi_Glasses1.duf
MATs Iray:
01_Pure_Chrome (All_OFF; Light_ON; Light_OFF; Glow_ON; Glow_OFF)
02_Pure_Gold (All_OFF; Light_ON; Light_OFF; Glow_ON; Glow_OFF)
03_Future_Chrome (All_OFF; Light_ON; Light_OFF; Glow_ON; Glow_OFF)
04_Future_Gold (All_OFF; Light_ON; Light_OFF; Glow_ON; Glow_OFF)
05_Rubycon (All_OFF; Light_ON; Light_OFF; Glow_ON; Glow_OFF)
06_Carbon_Fiber (All_OFF; Light_ON; Light_OFF; Glow_ON; Glow_OFF)
07_Steel_Blue (All_OFF; Light_ON; Light_OFF; Glow_ON; Glow_OFF)
08_B&W_Plastic (All_OFF; Light_ON; Light_OFF; Glow_ON; Glow_OFF)
09_Dark_Purple (All_OFF; Light_ON; Light_OFF; Glow_ON; Glow_OFF)
10_Dark_Blue (All_OFF; Light_ON; Light_OFF; Glow_ON; Glow_OFF)
11_Darkblood_Red (All_OFF; Light_ON; Light_OFF; Glow_ON; Glow_OFF)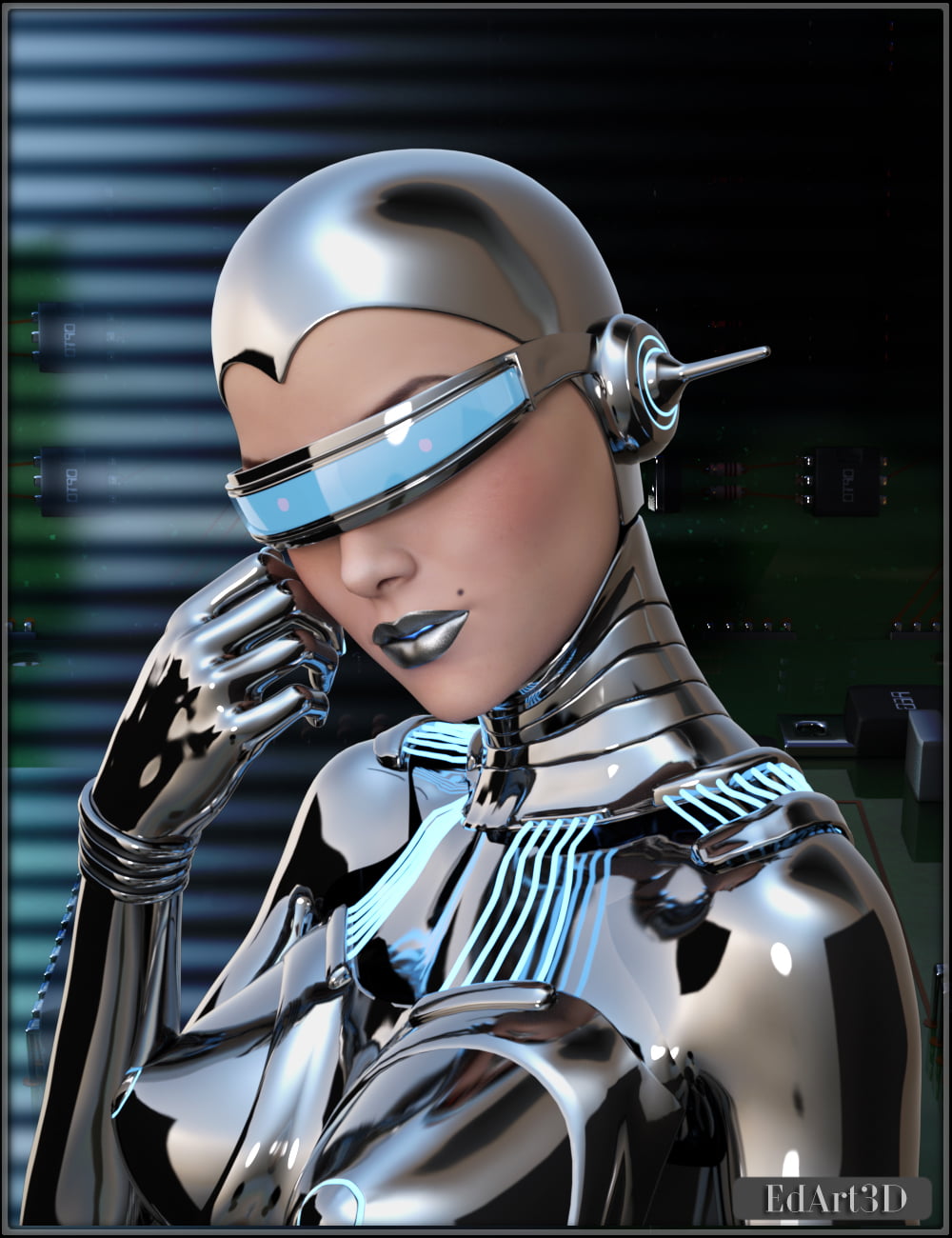 ---