Your Move Poses for Victoria 6 and Michael 6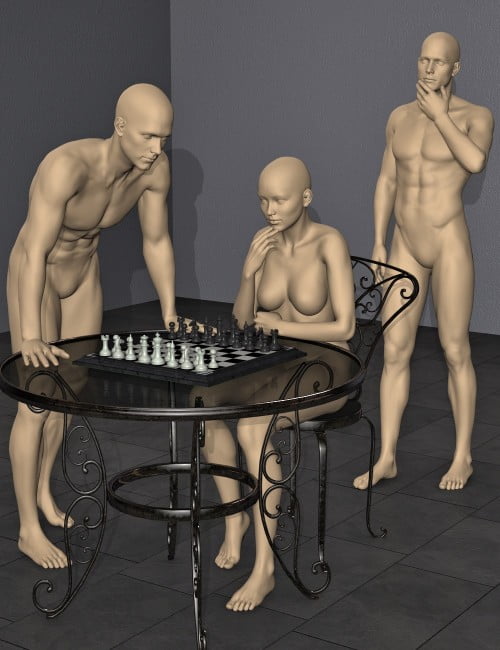 Contemplation or planning strategy? These poses will have your characters covered.
Set includes 8 seated poses and 3 standing poses for both V6 and M6 each with mirrored versions. Set was created using the round table and chair from "Fancy a Game of Chess" but can be used with any table and chairs though minor adjustments to furniture or poses may be necessary.
This product includes:
1 DSON Core Installer
1 Poser Companion Files Installer
---