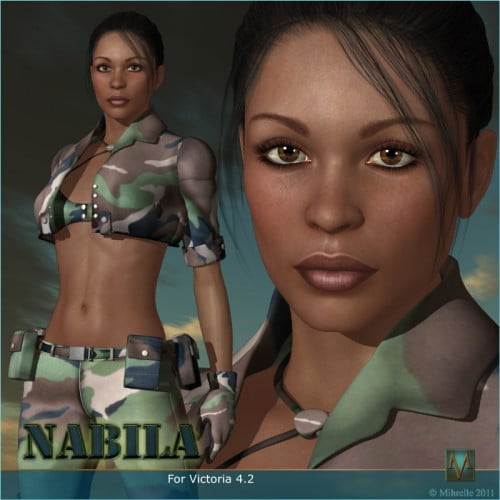 Nabila's sexy, tough looks mean she can play any role from marine to biker chick.
Nabila?s original morph was inspired by some of my favourite sci-fi movies. She has extremely detailed and high resolution textures including a wide range of make-ups to suit a variety of rendering styles. She can play any role from biker chick to cyborg to mysterious alien. Note the 'glow' options may appear strange in the Poser preview window but will render correctly.
She has 2 body morphs, a muscular V4 morph and a curvier yet still muscular SP4 version.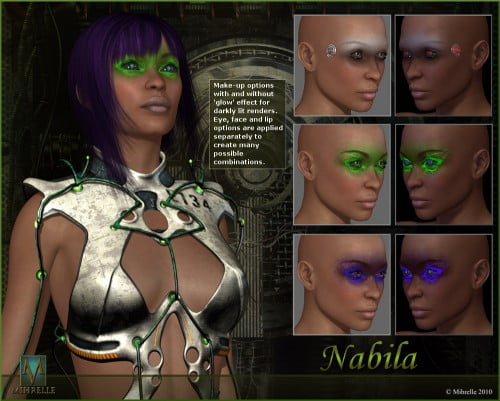 ---