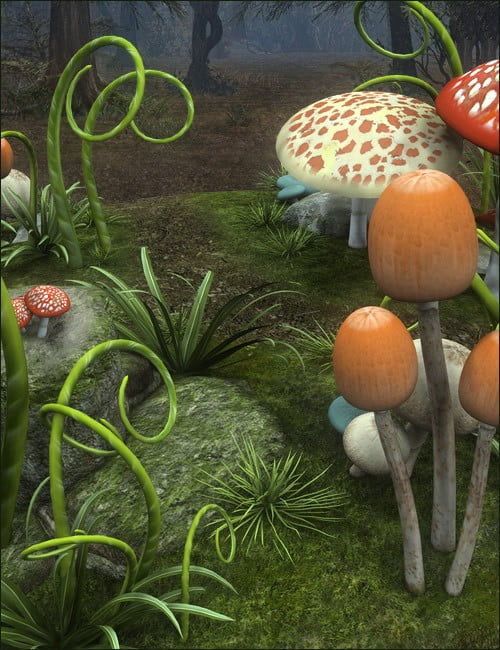 ?Curiouser and curiouser!? cried Alice
(she was so much surprised, that for the moment
she quite forgot how to speak good English)?
–Alice's Adventures in Wonderland by Lewis Carroll
Mushroom Magic is a high-resolution 3D fantasy texture set for Lisa's Botanicals A Curious Proliferation that will bewitch your 3D renders. Give your Wonderland scenes ("One side will make you grow taller, and the other side will make you grow shorter") and Fae trysts a dreamy new look!
This product requires: Lisa's Botanicals A Curious Proliferation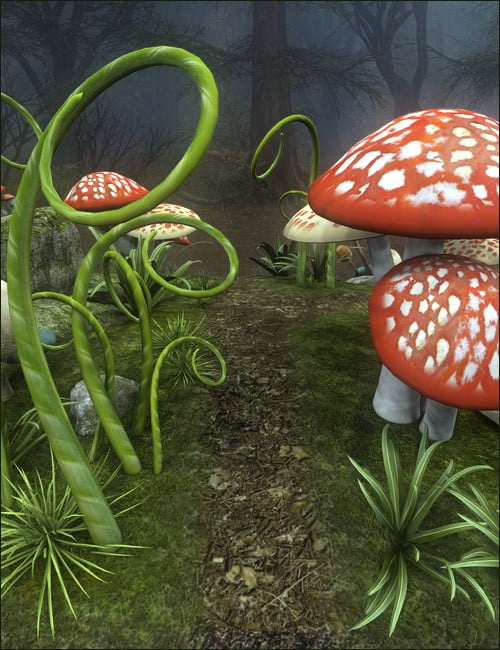 ---