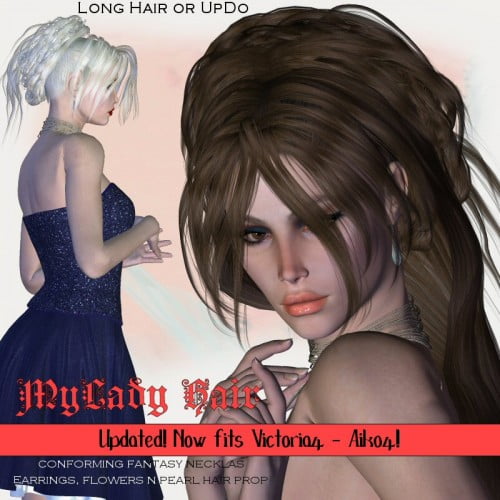 A stunning, dreamy convorming hair style to be worn up or down, in 10 beautiful, shimmering texture choices. *Each color has 4 'Wrap Braid' Textures* for Aiko 4, Aiko 3, Victoria 4, Victoria 3 and Stephanie Petite!.
The hair comes with 40 morphs for that 'Just Right'look. A Flowers N Pearl Prop to intertwine through the beautiful braid.
Plus! a fantasy, coiled conforming necklas and matching earring prop set.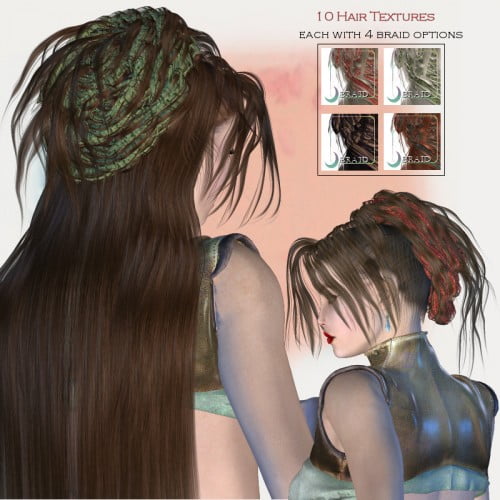 ---