We are pleased to bring you what you have been waiting for. The second installment of Mystic places and poses.
It is the perfect collection of settings, poses and props for your fantasy renders.
This package comes with 23 poses, 3 easy to use pz3s with dramatic lighting, and 14 props with high resolution textures, and 12 light and camera settings.
You can easily mix and match all of the elements to create your own mystical scenes.
Product Requirements: Poser4, Pro Pack, Victoria 3, Victoria 2, Stephanie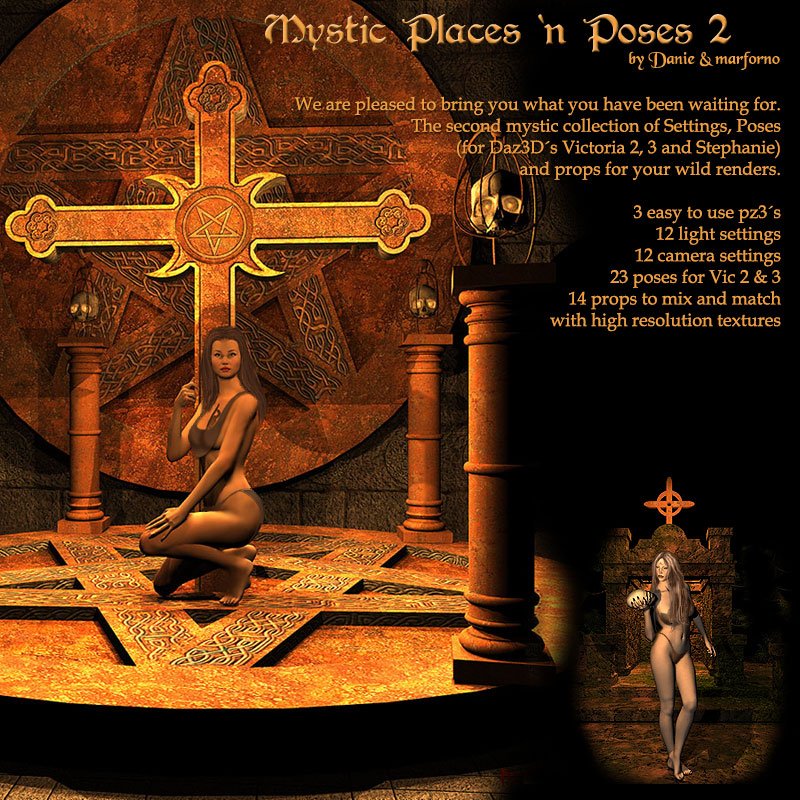 ---