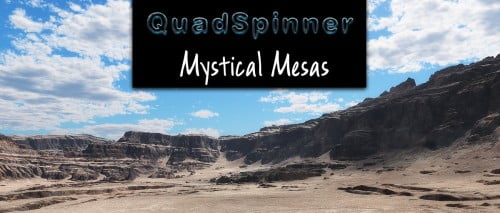 We are excited to present this collection of mesa scenes as part of QuadSpinner's Mesa Mastery series.
Hovenweep – This eerily authentic mesa features a long stretched desolate valley with steep imposing walls. You can almost feel the scorch of the sun and whipping of the wind.
Mesa Verde – A vast desert surrounded by towering weathered plateaus.
Cajon – Inspired by tales of the Old West, these massive mesas form a vast maze from crumbling table top to canyon floor.
At a quick glance, these mystical mesas may appear deceptively similar. However, upon closer look, you may be inspired by the volume of possibilities each terrain offers. The secret is in the camera. Carefully designed with story telling in mind, these dramatic terrains invite shoots from an array of angles and positions, each yielding a very different backdrop and appearance. This makes sequencing and animation a breeze.
Another bonus – the highly detailed stratification and erosion mirror nature to such a degree that the results will resemble photographs of the US Southwest.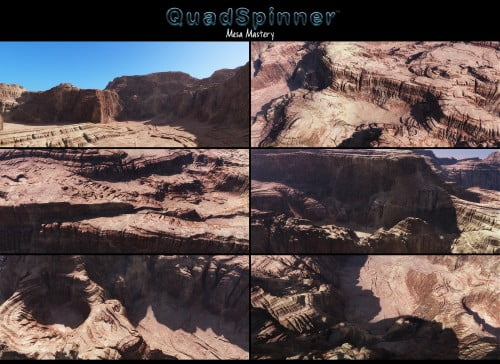 ---