Nail System for Genesis 3 and 8 Female(s)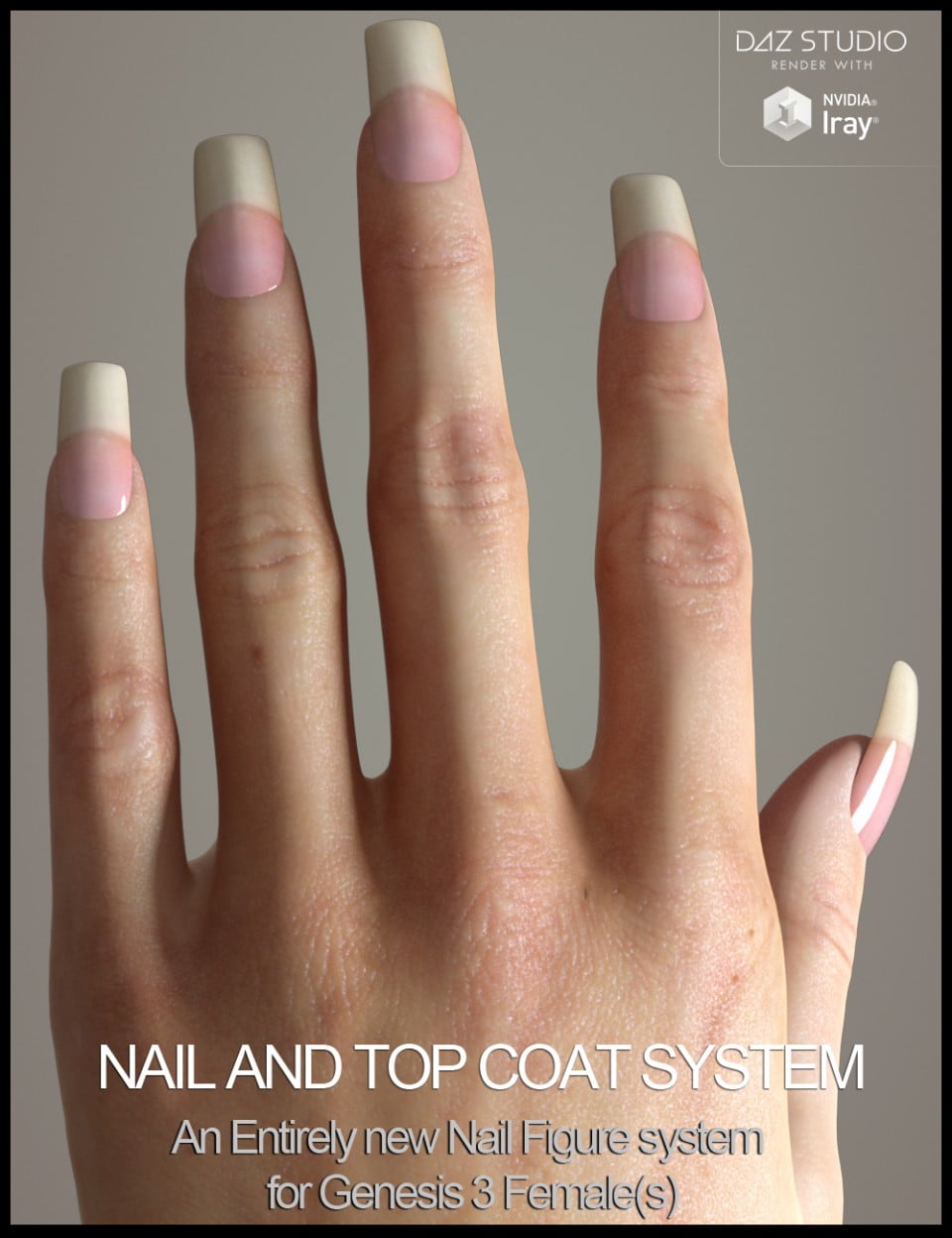 ---
Nail System for Genesis 3 and 8 Female(s)
Nail System is an entirely new wearable figure for Genesis 3 Female(s) and Genesis 8 Female(s) and Iray
The system allows you to individually or entirely change the nails to certain shapes, colors, morphs and designs.
The system conforms very well with most shapes. However shapes that have affected the nail base on Genesis 3 may not perform as well. Some of the affected morphs for Daz Original figures have been corrected and included.
Over 130 different varnishes are included.
4 Morphs change the length and style of the nails.
5 Different shapes allow you to change up all or individual nail shapes.
And 44 different designs means that the possibilities of this system are endless.
Each nail on each hand has it's own Material zone.
40 Full presets are included to help with quick designs or file through the enormous library of choices to make your own unique designs.
As you search through the libraries there are plenty of hints to help with the process. A full Instructional PDF has also been provided.
What's Included and Features
Nail System for Genesis 3 and 8 Female(s) (.DUF)
1 – Nail Shapes:
4 Morphs
5 Shapes MAT for all Nails
5 Shapes for individual Nails
Reset Presets
2 – Nail Shaders – Iray:
13 Chrome Varnishes
27 Glitter Varnishes
21 Matte Varnishes
33 Metallic Varnishes
5 Natural Looks
38 Opaque Varnishes
3 – Top Coat System:
Presets to turn the entire TOP COAT System ON Or OFF (using Visibility in the Parameters Tab)
Presets to turn the Individual nail TOP COAT System ON Or OFF (using Materials)
Full Varnish preset
Individual Varnish preset
4 – Preset Full Designs:
40 Full MAT designs to apply to all Nails and Top Coat
5 – Nail Designs:
44 Nail Art Designs
Textures Include:
51 Texture, Gradient and Decal Maps (225 x 225 to 512 x 512)
Daz Studio Iray Material Presets (.DUF)
---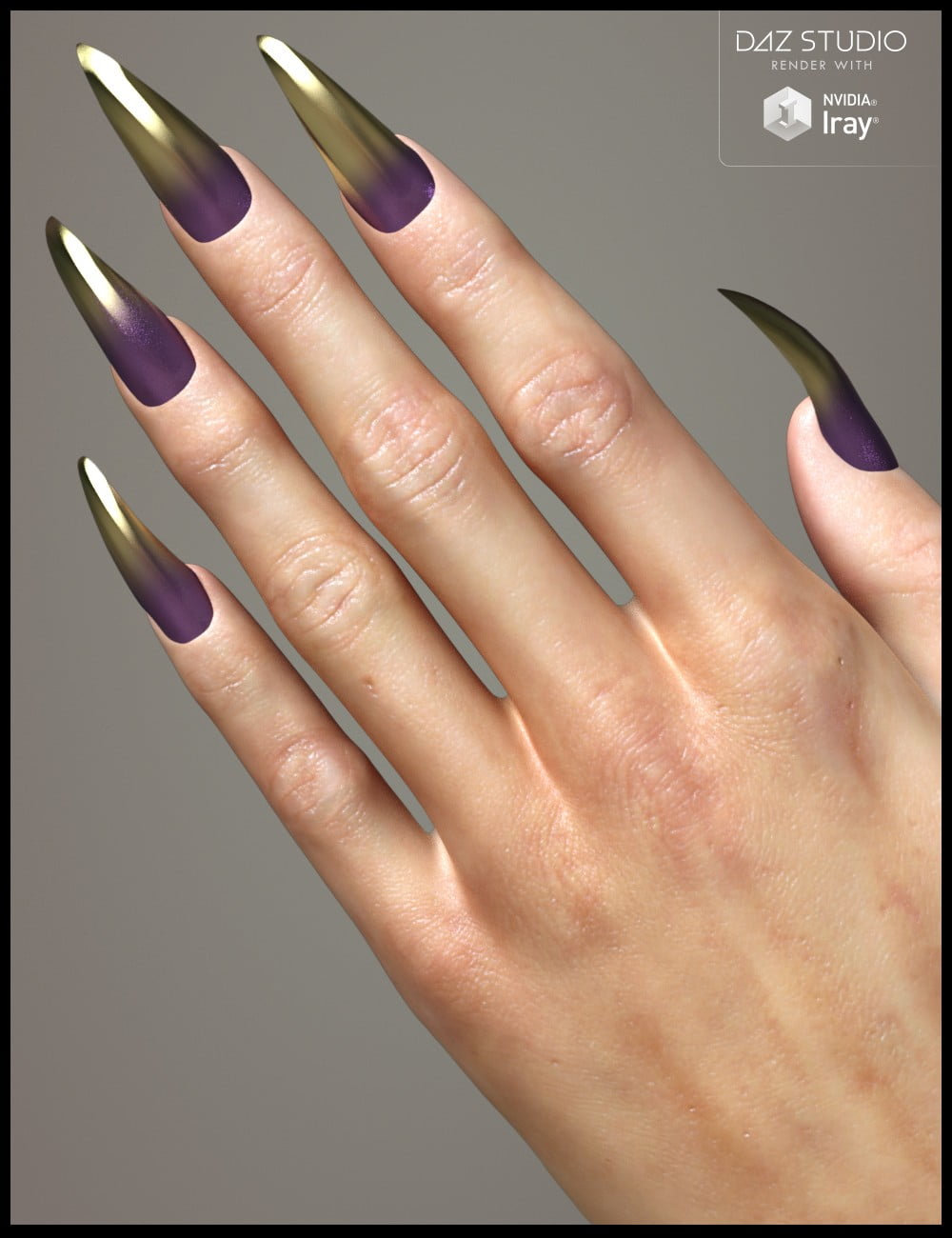 25 GRATEFUL MEMBERS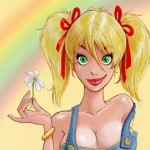 ---