Natural Lips Morphs G8F – Merchant Resource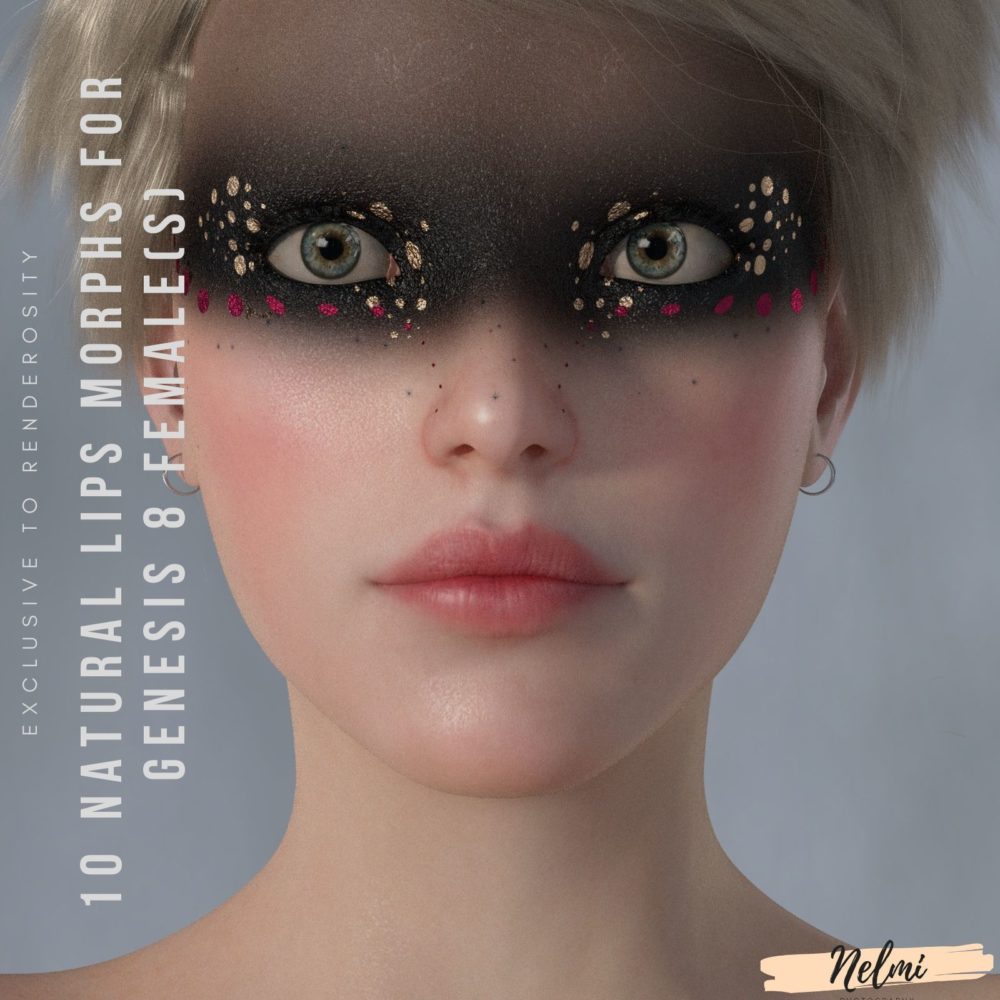 ---
Natural Lips Morphs G8F – Merchant Resource
10 Natural Lips Morphs G8F – Merchant Resource.
This set contains 10 Natural Lips Morphs and 11 Presets (shape) for Genesis 8 Female. It is a Merchant Resource set and can be used in creating new products. These morphs have been designed from reference photos and are very realistic. They fit a variety of themes from sexy, kissable to fantasy.
How to use?
The morphs are located in the Genesis 8 Female Parameter settings Actor/Head/Face/Mouth/Real World and can be dialed at 100% or be mixed for different results. Inlcuded in the Shape folder are 10 presets for quick application as well as a REM preset. Please note that the REM preset MUST be applied to zero the lips if you want to apply another preset.
These morphs will work with any Genesis 8 female base. They do not work on older Genesis models.
---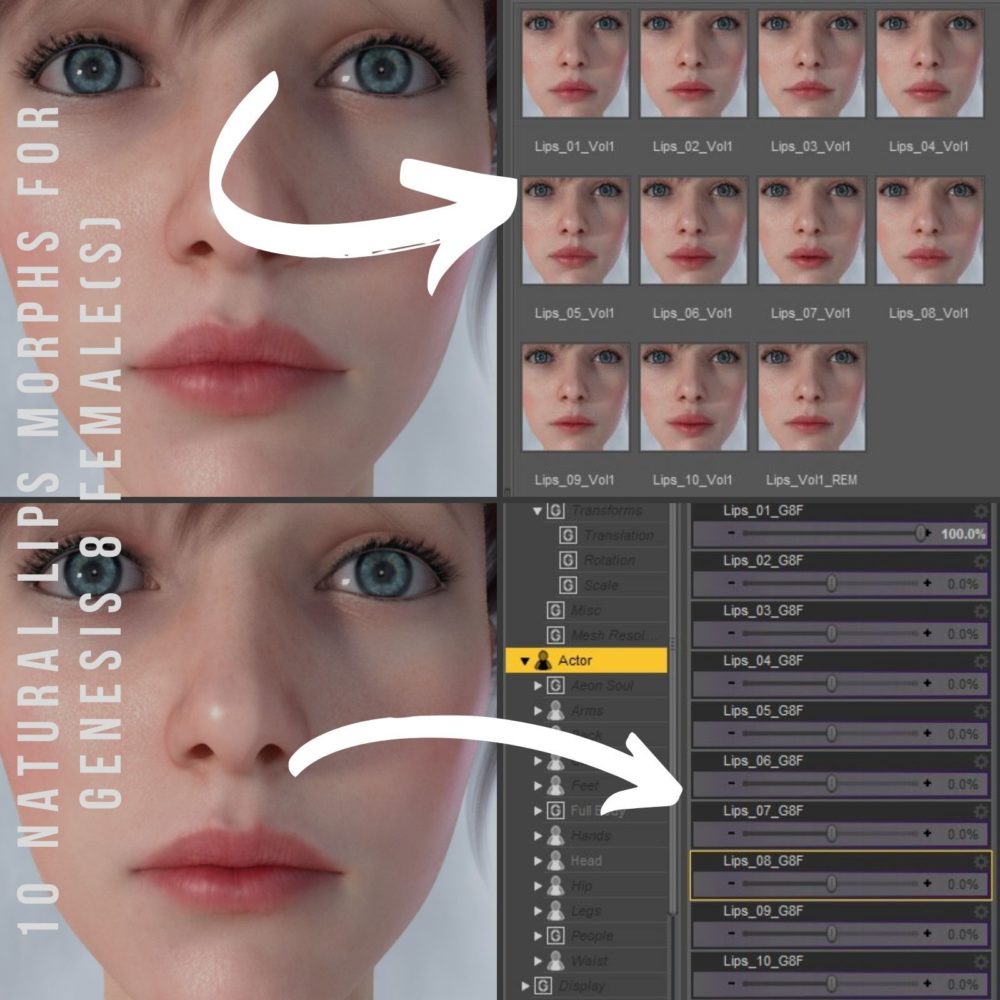 ---