Naughty Dog Props and Poses for Daz Dog 8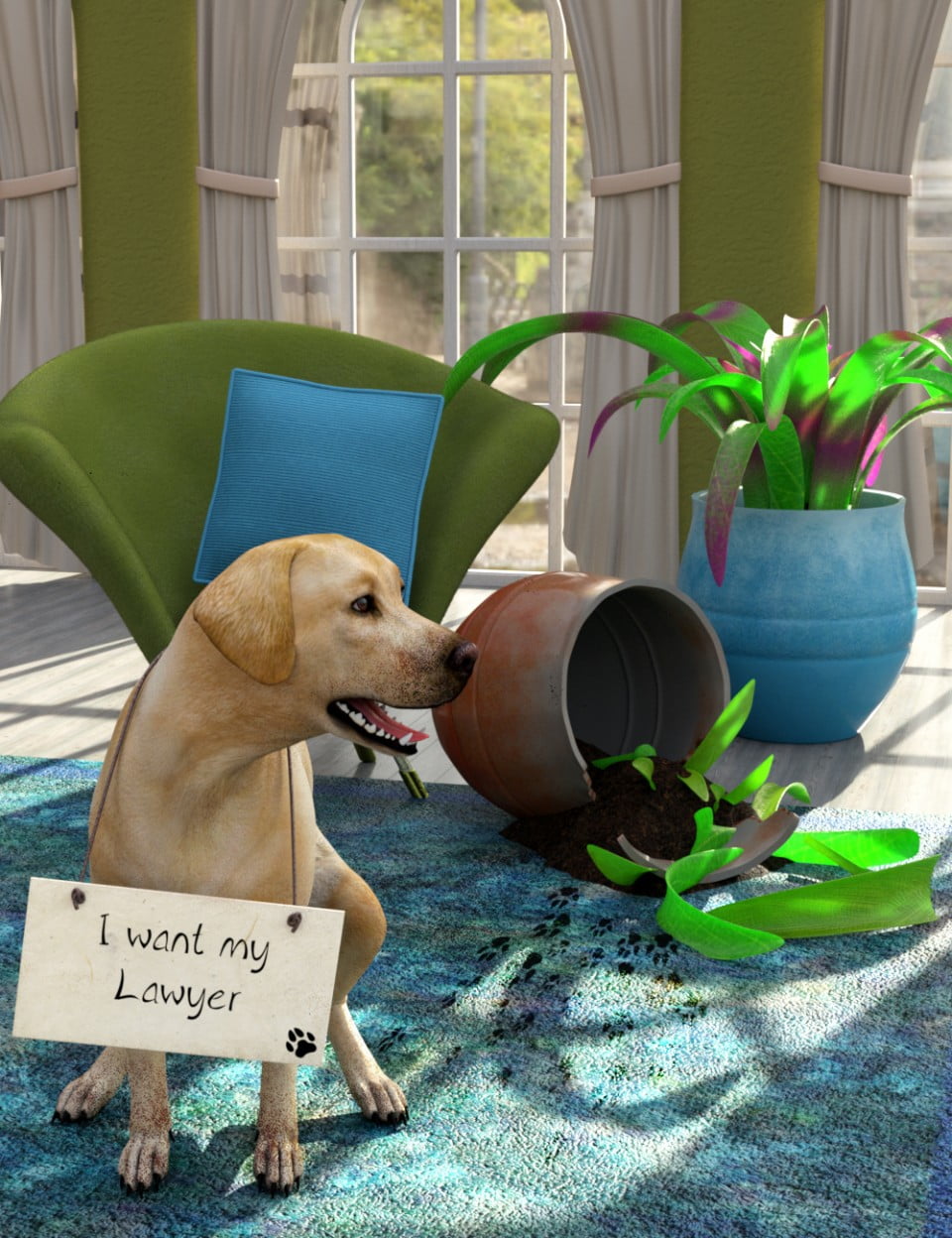 ---
Naughty Dog Props and Poses for Daz Dog 8
We love dogs; but sometimes they can be very naughty. The objects and poses included in this product will help you create funny images of your Naughty Dogs that will fill all your audience with laughter and joy.
The Collar, E-Collar and Shaming Sign come with Fit morphs for each Breed.
The Shaming Sign comes with a Base Texture plus 11 Text Layers with Funny Messages. You can add your own message to the Base Texture in Post Work or create your own Text Layer.
We are providing two types of Pillow stuffing; the default stuffing comes attached to the broken pillow and the FiberMesh option comes separately. Pillows come with multiple Shape Morphs.
The Roll of Toilet Paper comes with an option to Hide the Paper Holder an a pose to move it to the Floor. The strips of Toilet Paper use dForce to give you more flexibility depending on the breeds, poses and additional props included in your scene. We are also providing the simulation settings that we used in our promos, feel free to modify the settings according to your need.
This product also includes 65 dog poses (8 poses per breed plus a reset pose).
---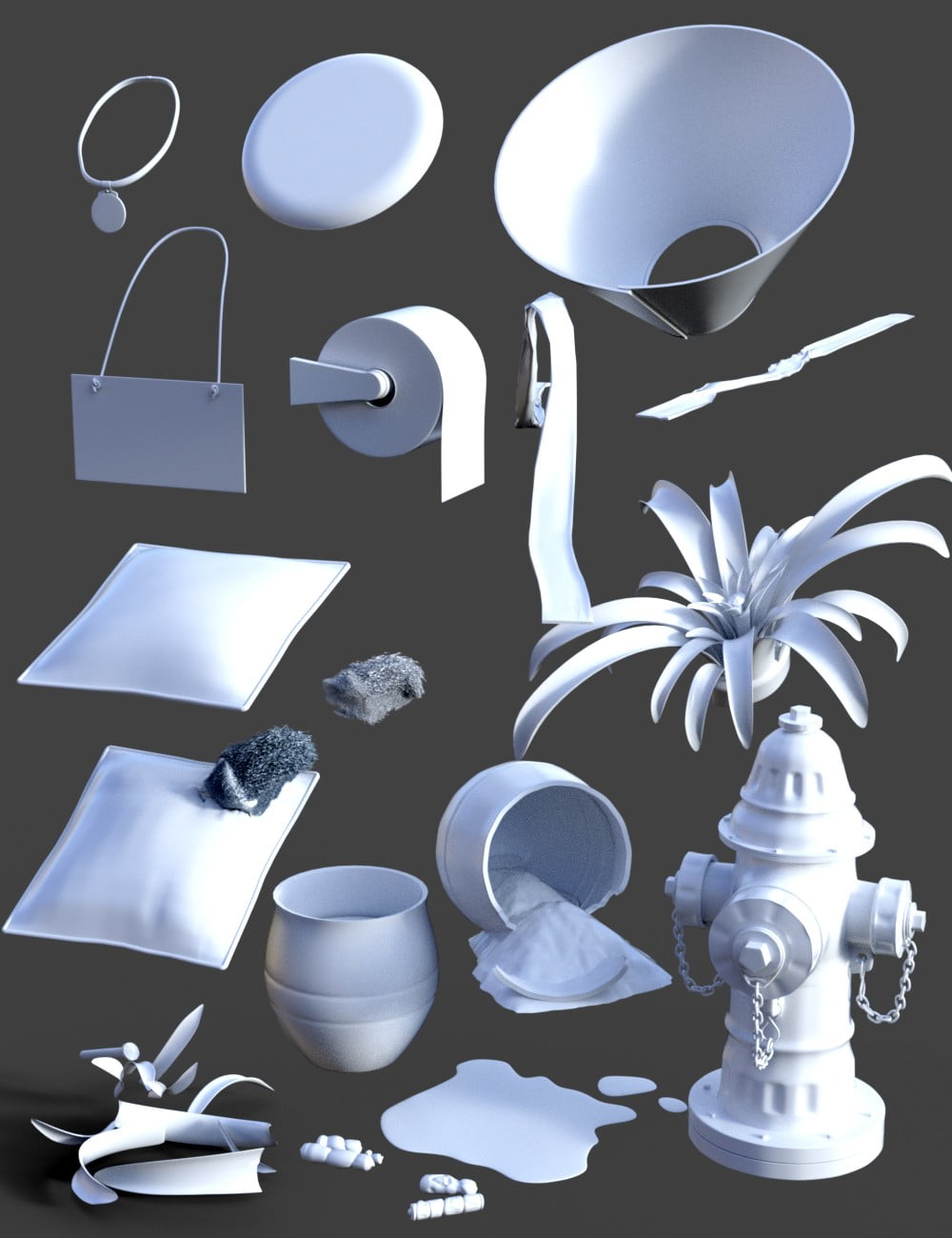 ---