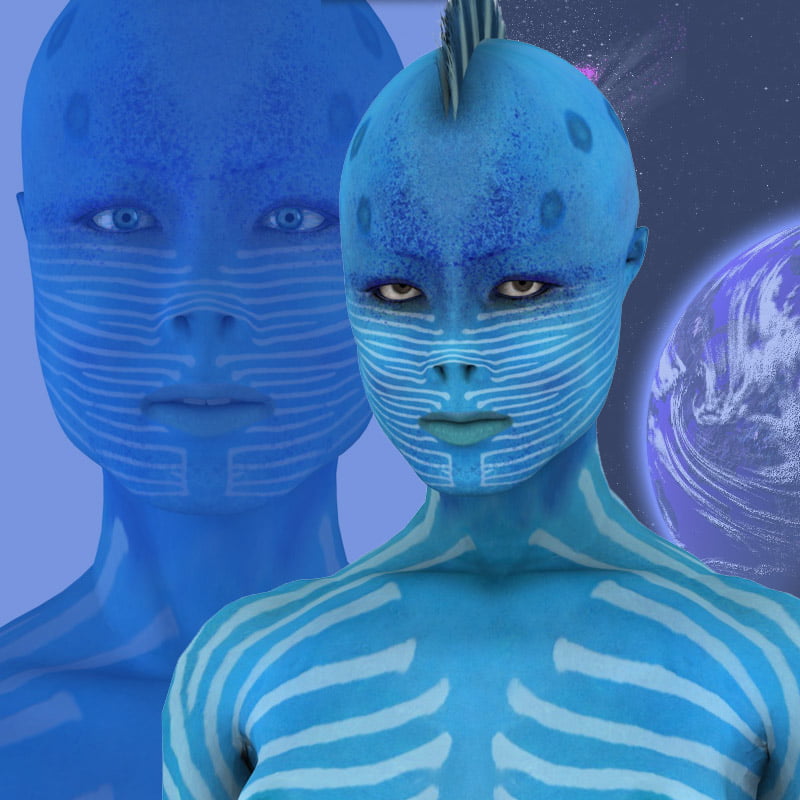 The name "Nefarian" comes from the combination of 2 words.
Queen Nefertiti of Egypt and Alien.
Her sleak head appearance reminded me of Nefertiti's bust statue.
I started having dreams and thinking of an alien that had blue spots. I couldn't think of an animal in real life that could be used for this. So what ended up happening was some experimentation with a brush and some paint. By blowing watery paint around, flinging the brush, and dabbing dry and wet paint to get the most natural occurances possible, her features began to solidify. After scanning those painted patterns in, I placed them, and added some zebra stripes that I had taken at the zoo and began to layer, and layer, until I was content. Alien species are the most exciting to create since their aren't too many restrictions. Well, really no restrictions. 😉
This pack is equiped with a texture for Miki that comes
with poses, camera angles, and a prop for hair.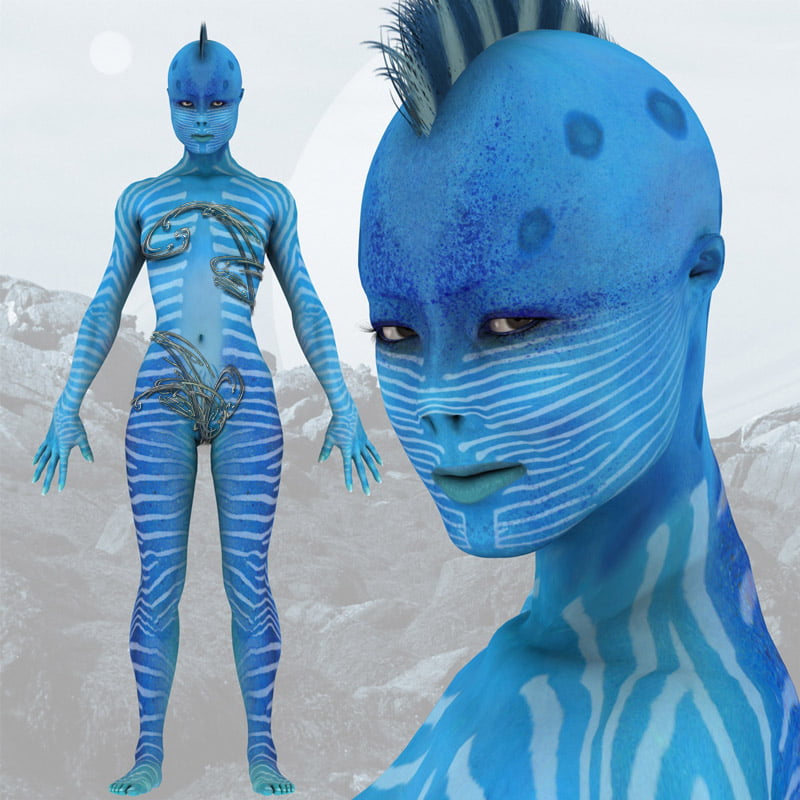 ---