Neoclassical for Rural Chateau I – III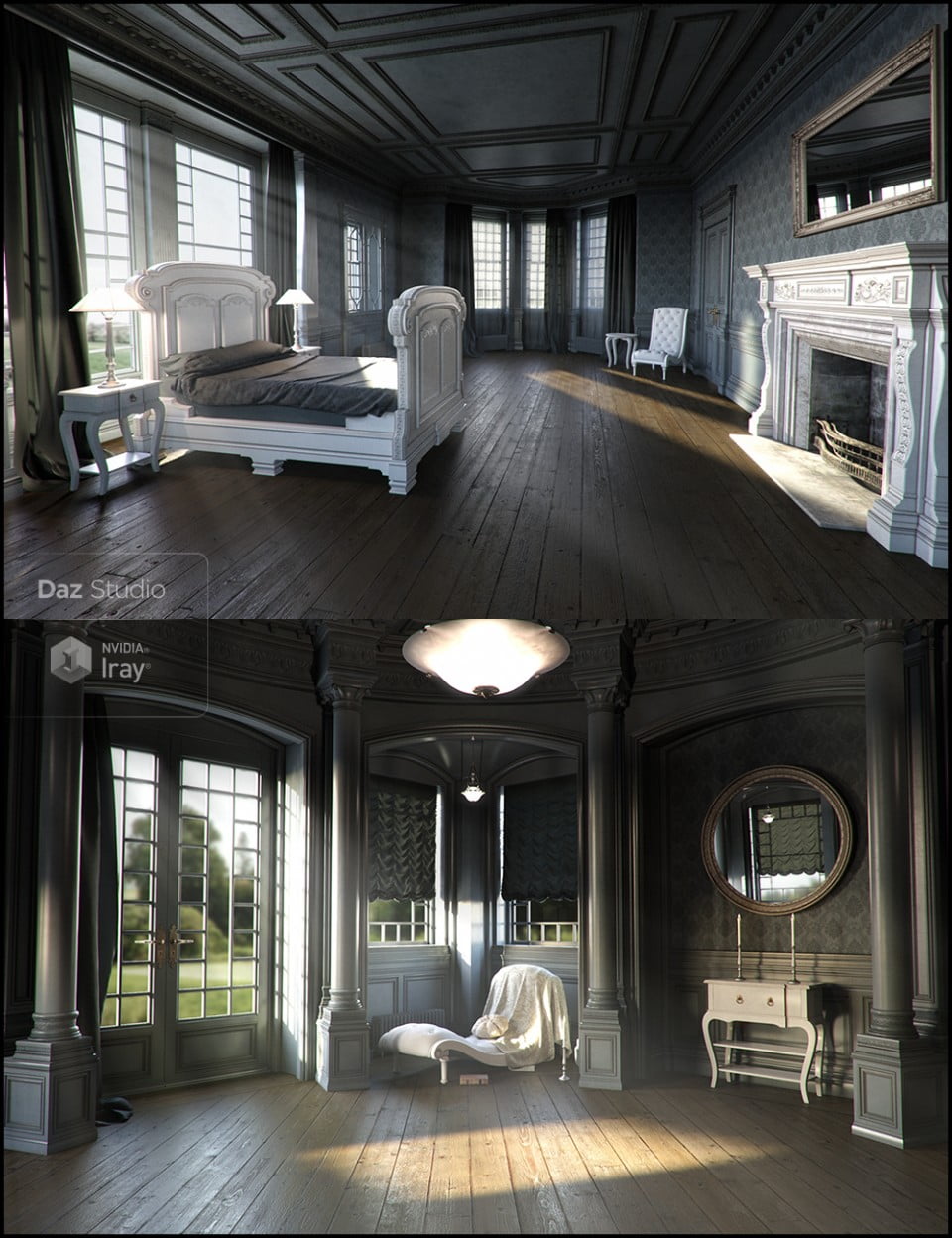 ---
Neoclassical for Rural Chateau I – III
Neoclassical for Rural Chateau transforms the light and airy original series into something darker and more striking. The white architectural accents are now a slate blue giving a more classical, gothic, darker atmosphere.
The set features a texture addon for each of the Rural Chateau sets (I – III) and feature both Iray and 3Delight support as per the original products. Many of the actual props remain the same as before, but wooden elements are now painted white as well for a stark contrast.
Materials can be mixed and matched with the existing products, and also feature wallpaper-less versions where applicable, so you can create a number of unique contrasting looks.
Please note that the original Rural Chateau sets are required for use and ensure that you are using the latest versions of them.
Required:
This product includes:
1 DSON Core Installer
---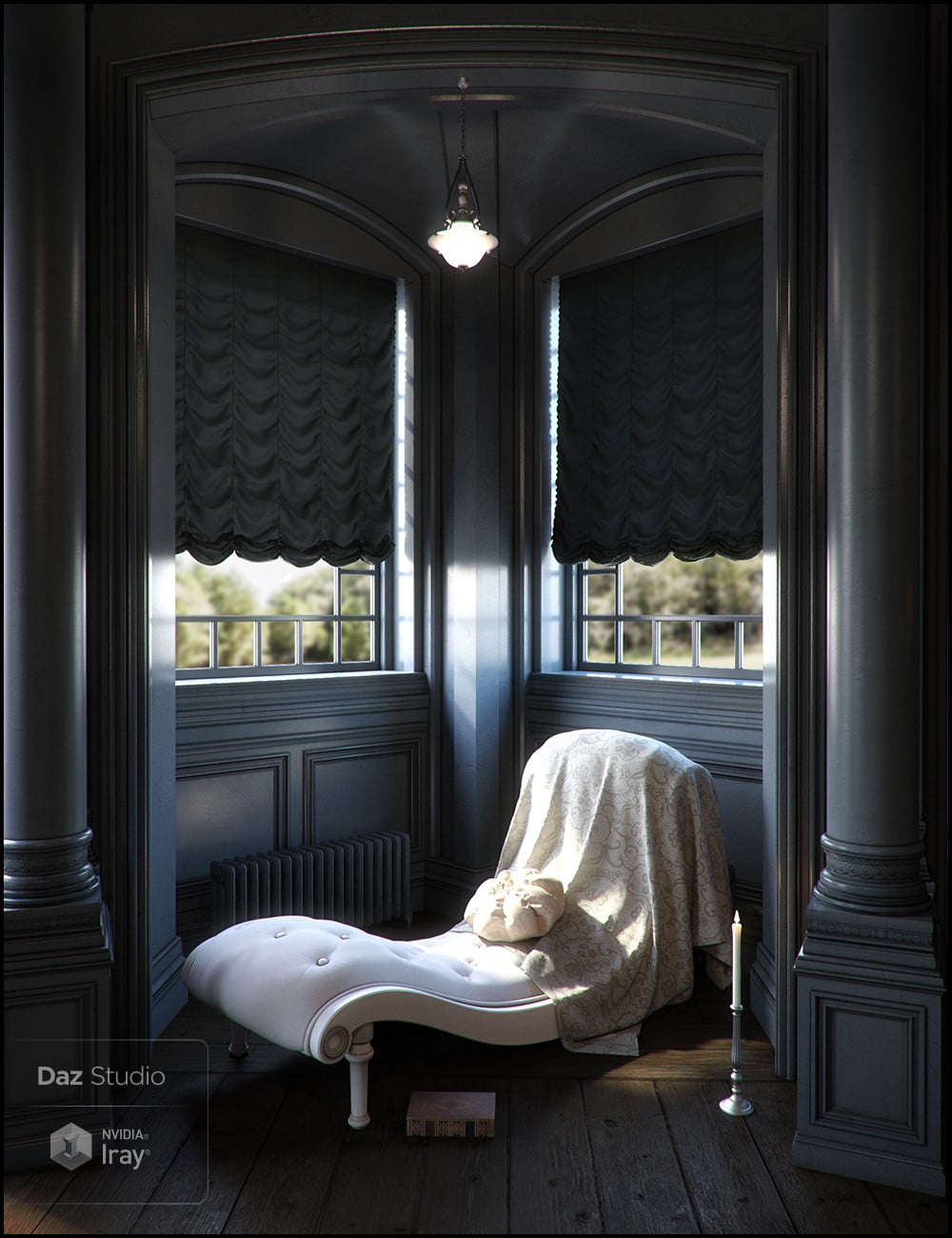 ---