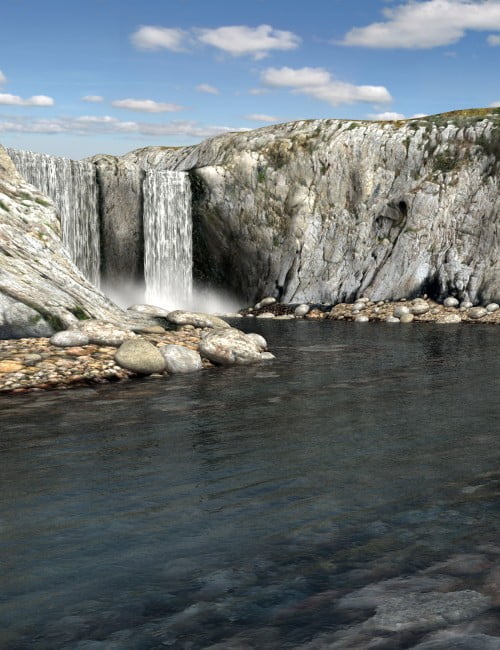 Whether you use it by it's self or with the Nerd3D Water Fall Tool, Thunder River is a breath taking river setting. It's ideal for all your white water needs in Poser and DAZ Studio.
The Thunder River set is designed to work perfectly with the Water Fall Tool and includes four poses to setup the water fall in the set. Now you can stage those slapstick 'raft over the falls' moments or allow your hero to escape capture by diving to safety!
This set is huge with nearly 600 feet of river frontage and two bends. You'll have plenty of room to stage your scene and position the camera.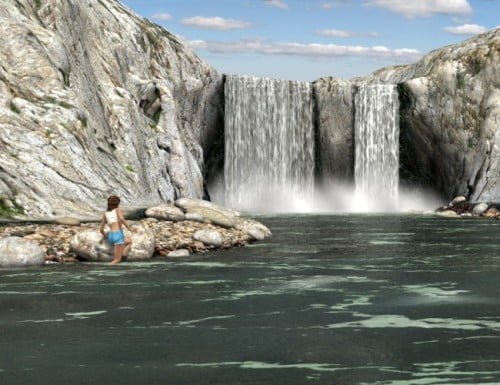 ---